Overview
Economics studies the behavior of people and firms in making decisions about the allocation of scarce resources and examines the structure of the economy as a whole. Programs prepare students for a career as a analyst in government, consulting or other private sector positions.
A thorough understanding of economic principles provides a student with an excellent foundation for a career in:
Opportunities for graduates are excellent. Employers value the problem-solving skills and the critical writing skills students develop in an economics curriculum.

Analyze Data
Learn How To Analyze Data To Solve Problems

Think Critically
Learn How To Think Critically About The World, Like Only An Economist Can

High Salary
Earn A High Salary Upon Graduation
Additional Information About Economics
Computing, manipulating and analyzing numerical data
Developing budgets
Performing cost/benefit analyses
Creating and evaluating financial reports
Applying statistical methods
Writing proposals, reports and articles
Principles of Macroeconomics
Economics of Social Issues
Money and Banking
Sports Economics and Business
International Trade
Games and Decision Making
Quantitative analyst
Budget analyst
Financial analyst
Mathematicians and statisticians
Investment banker
Technical writer
Urban planner
2M research services
Accenture
Airbus Helicopters
American Airlines
Analytics Lab / Analytics COE
Ascension Analytics Group
AT&T
AV-Tech Industries
Bank OZX
BEA Systems
Bell Helicopter
Berkeley Research Group
Blue Cross/Blue Shield
Brink's Inc
Buxton
Caliber Home Loans
CBRE Arlington
Citi Bank
City of Dallas
Civitas Capital Group
Corporate for Methodist Health System
Cottonwood Financial
Crosslands International
Cyient
Decision Analyst
Deloitte
EY
Employers Health Network
Enterprise Compliance
Ericsson
Facebook
Federal Reserve Bank of Atlanta
Federal Reserve Bank of Chicago
Fidelity Investments
FieldEdge
Fresenius
Gartner
GM Financial
Hewlett-Packard
Hilton Worldwide
Holistic Hemp Co.
Howard Hughes Corp.
InfluxData
Infosys Consulting
Just Energy
JP Morgan Chase&Co
JPS Health Network
Kemper
Litigation Analytics
Litigation at Liberty Mutual Insurance
Load Forecasting Quant
Mary Kay
McKinsey & Company
Medpace
Methodist Health System
National Distributing Company
Nationstar Mortgage
Oil & Gas Curitiba Area, Brazil
Par Pacific Holdings, Inc.
Pier 1
Pizza Hut Corp
PlainsCapital Bank
Pratt Industries
PrimaLend Capital Partners
Real Assets, Fund Evaluation Group, LLC
Realogy Holdings Corp
Regulatory and Fair Lending Risk
RewardStyle
S&P Market Intelligence
Samsung Electronics America
Siemens
Southwest Airlines
Stat Slice
TD Ameritrade
Tecolote Research, Inc.
Tekzoom
The Michaels Companies
The Sage Group
Union Standard Insurance
U.S. Air Force
U.S. International Trade Comm.
USAA
UT Dallas
UT Southwestern Medical Center
ValueScope
Van Arsdall and Associates
Walmart Technology
Warner Bros. Entertainment
Xerox Thailand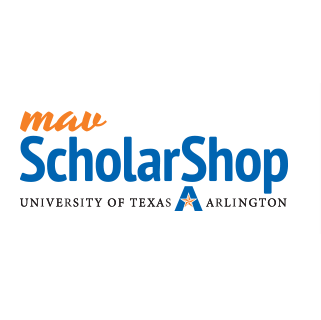 Scholarships
Fall 2022 Scholarship Opportunities Now Open! All scholarships are competitive and are contingent on the availability of funds and the discretion of the scholarship committee.
Application For Graduate Assistantship
Applicants must possess quality communication and organizational skills in order to provide valuable assistance to their assigned professor.

Certified Business Economist
In 2018, UTA became the 8th school in the country to be a CBE (Certified Business Economist) Partner School with the national NABE organization. This means our BS in Economics and MS in Economics students are able to sit for the CBE exam after completing our program.
OUR UNDERGRADUATES EARN ON AVERAGE*
OUR GRADUATES EARN ON AVERAGE*
Want More Information About Economics?
Contact a College of Business recruiter to learn more.