Information Systems and Operations Management Advisory Board
Asim Syed
ATOS, Inc.
Head of SAP Practice
Commercial Data & Technology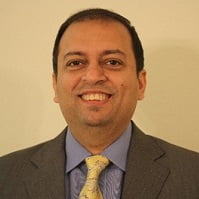 About Asim Syed: Asim Syed is a result-oriented leader with +19 years of experience for defining, building, implementing and optimizing best-in-class IT strategies, operations and business solutions. He offers expertise in Digital transformation, Process improvement, strategic decision making and Consulting. Asim has helped many global customers in Manufacturing, Retail, Life sciences and other industries for successful business transformation program. Asim is part of advisory board at UTD and UTA and he is often invited as a guest speaker at large professional events, universities and conferences.
Peter Healey
Buxton Corporation
Vice President
Account Management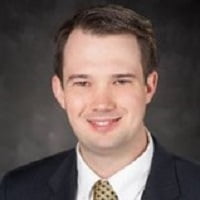 About Peter Healey: Peter Healey is a Vice President of Account Management at Buxton, where he establishes and maintains strategic partnerships with high profile healthcare and retail clients. He advises clients on the best way to apply consumer analytics to answer their unique business questions. Peter brings account management experience from a variety of industries to Buxton, including e-commerce and logistics. He holds a BA in History and Political Science from Texas Christian University and MBA from the University of Texas at Arlington.
Mandeep Kumar
Deep Cognition Labs
CEO & Co-Founder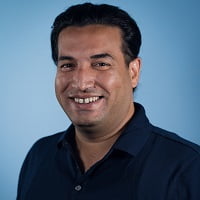 Mandeep Kumar: Mandeep is the CEO and Founder of Deep Cognition, an innovator and technology leader providing enterprises and developers with unique deep learning algorithms. He is credited for designing and developing one of the fastest-growing deep learning AI-based GUI development and deployment platforms. Mandeep has collaborated with researchers, fortune 500 companies, and developers to build and install custom AI modules into their operations. He brings a wealth of knowledge on emerging technologies and entrepreneurship to the board.
Brian White
Ericsson
VP Head
NA Region Support and Repair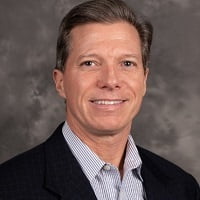 About Brian White: Currently serving as Head of Customer Support for the Ericsson North America Market, Brian is a thirty-year veteran managing the development and delivery of complex network and software solutions primarily for telecommunications service providers. As an evangelist for the innovation driven by analytics and transformative digital solutions Brian has led the creation of strategies for migration to next generation technologies, evolving businesses to new business models and optimizing business operations to maximize quality and velocity of product delivery/deployment.
Mahesh Kashyap
Kievanos
Chief Operating Officer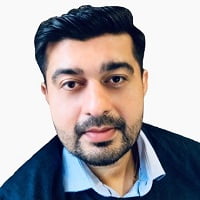 About Mahesh Kashyap: Mahesh is a technology entrepreneur with current focus on financial markets, & artificial intelligence. He is particularly fascinated by public equity markets & how they behave under different circumstances. He is on advisory board of few DFW based AI technology startups where he provides guidance with product & business roadmap to become successful. In past he mentored high school students & other entrepreneurs on time to time basis.
Dilip Rane
Pepsico
Director, BIS Innovation
Dilip Rane: Pepsico, Director, BIS Innovation
Venkat Rajan,
PhD
ReNi Analytics, Inc.
President and CEO
Venkat Rajan: ReNi Analytics, Inc, President and CEO
Vidhya Balakrishnan
Sabre
Senior Director
Software Engineering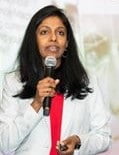 About Vidhya Balakrishnan: Vidhya is a Senior Director of Software Engineering at Sabre which is a Travel Technology company. She has over 25 years of experience in the technology industry and grew in ranks from a developer to Senior Leadership roles. She manages a global team of 100+ technology team members including data scientists, architects and developers. Her technology domain expertise revolves around Data Analytics, Customer experience and Personalization. She has wide experience in a variety of industries including Travel, Auto Finance, and Telecom where she was responsible to define and execute enterprise Data Strategy. Vidhya is a certified Brain-Based Coach. The Quiet Leadership approach that this coaching adopts is firmly rooted in Neuroscience and teaches leaders how to effectively bring out the best in their team by understanding brain's physiological properties that lead to an energized 'toward state' to solve dilemmas at workplace. Vidhya is active in the DFW Data circles and is a member of multiple professional groups. She speaks at various industry events on a wide range of Data Analytics topics.
Gavin Berry
Sogeti USA
Associate VP – Insights and Data Regional Practice Manager
Gavin Berry: Sogeti USA, Associate VP – Insights and Data Regional Practice Manager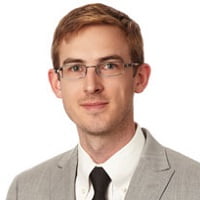 About Eric Haney: Eric Haney is the Chief Technology Officer for Lone Star Analytics. He has been in this role since 2018 and his previous positions include Deputy CTO Eric Haney is the Chief Technology Officer for Lone Star Analytics and previously served as Deputy CTO and Lead Analyst at the company. In his current role, Eric is responsible for guiding the technical direction of the company. He manages the development and roll-out Lone Star's core software applications, TruNavigatorTM, AnalyticsOSTM, and TruPredictTM. His principal goal is to connect individuals with the information required to make pragmatic, objective decisions. Eric completed his doctorate in Aerospace Engineering at the University of Texas at Arlington culminating in his dissertation, Data Engineering in Aerospace Systems Design & Forecasting. His academic research team's collaborations with DARPA and NASA have been published in The Aeronautical Journal.
Heather Avery,
PhD
Aflac
Vice President
Customer Analytics and Infrastructure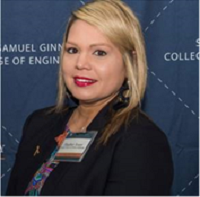 About Heather Avery: Heather joined Aflac in 2001 and held positions in Internal Operations, Change Management, Strategic Planning, Marketing, and U.S. Analytics. In her current role, she is responsible for the strategic oversight and operations of Aflac's Analytics department, with a focus on providing efficient, value-driven Analytics to optimize business outcomes. Heather earned a bachelor's degree in psychology and a master's degree in computer science from Columbus State University. She earned a master of business administration and a doctor of philosophy in computer science and software engineering from Auburn University. She is an ASQ Six Sigma Green Belt.
Ashok Nayak
Accenture Digital
Managing Director, Applied Intelligence
Ashok Nayak: Accenture Digital, Managing Director, Applied Intelligence
Dennis Tkach,
PhD
Canton & Company
Chief Operating Officer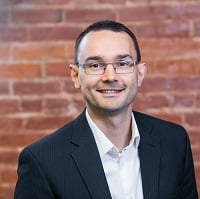 About Dennis Tkach: Dennis serves as Canton & Company's Chief Operation Officer. With 15+ years as a research scientist in the biomedical field, and then a market research/ program expert for health IT and provider organizations, Dennis has led successful, multi-year research projects for the US Department of Defense, National Institutes of Health, the National Science Foundation, and the Office of Naval Research. His work has been recognized in multiple peer-reviewed journals and with a US patent. Building on that foundation, Dennis shifted to focus on business strategy, helping companies identify market trends and competitive intelligence, and using that information to guide their sales and marketing efforts. Prior to joining Canton & Company, Dennis led the Accountable Health Communities model for Parkland Center for Clinical Innovation, a national CMMI program to transform healthcare delivery by addressing patients' Social Determinants of Health. He also led Market Insights and Strategy for Medecision, Health Informatics for Vizient, and a series of scientific research roles for the Rehabilitation Institute of Chicago, Sg2, and the University of Chicago.
Nabil Raad,
PhD
GM Financial
VP of Data Science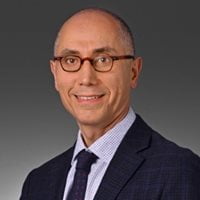 About Nabil Raad: : Nabil Raad is VP of Data Science at GM Financial. In this capacity, Nabil leads the Development of analytical solutions that support strategic and operational initiatives across the globe. Previously, Nabil was Director of Product Development Analytics at Ford Motor Company. Other positions held at Ford include Director of Enterprise Risk, Managing Director of Ford Credit's Global Business Center in India, Quantitative Risk Director for Asia-Pacific and Africa, and head of Pricing Optimization. Prior to joining Ford, Nabil held various positions at Citibank and consulting firms in the areas of analytics, quality, and software engineering. Nabil has extensive experience in the field of Complex Adaptive Systems, simulation, and optimization where he has largely focused on developing transformative strategies that shape and shift the behavior of social-technical systems across several businesses. Nabil holds a BS in Computer Science, a MBA, and a PhD in Industrial and Systems Engineering. Nabil has extensive teaching and speaking experience in areas related to data science, computer science, risk management, and leadership. He serves as a global mentor across several organizations and serves in several advisory boards in higher education and business.
Nathaniel Richmond
Staff Data Scientist
Shopify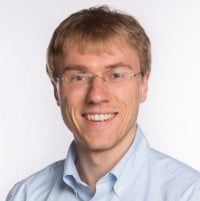 Nathaniel Richmond: Nathaniel Richmond is a Staff Data Scientist at Shopify, where he currently leads the Orders data science team and serves on the Machine Learning Ethics Committee. Before joining Shopify in 2021, he worked at Keurig Dr Pepper and BNSF Railway. He holds a M.S. in Mathematics and Ph.D. in Applied Mathematical & Computational Sciences from the University of Iowa. The unifying thread throughout Nathaniel's graduate studies and cross-industry career has been the application of mathematical tools to solve complex logistics problems. Although Nathaniel's academic background is in Operations Research, recently he has branched out into machine learning and product analytics. His favorite projects involve collaboration with colleagues from different disciplines. Over the past several years, Nathaniel has worked on applications like demand forecasting, inventory replenishment, next best product recommender systems, agent-based simulations, and various optimization algorithms. He holds a patent for a locomotive-based computer vision system. Nathaniel spent several years volunteering as a pro-bono IT consultant for Meals on Wheels of Tarrant County, where among other projects he created an automated form-scanning software that reduced manual data entry. Nathaniel is heavily involved with INFORMS, where he previously chaired the Railway Applications Section and served on the Professional Recognition Committee. In his free time, Nathaniel roasts his own coffee, plays soccer and ultimate frisbee, enjoys board games, and spends time with his partner and his Portuguese Water Dog. He loves to travel and experience different cultures, especially the food.
Sanjiva Srivastava
Walmart
Director of Compensation Insights & Analytics and Market Intelligence

About Sanjiva Srivastava: Sanjiva is the Director of Compensation Insights & Analytics and Market Intelligence at Walmart. His teams are responsible for supporting the optimization of wage investments in Walmart store, Sam's Club, supply chain and campus office locations across the US using both internal and external data driven insights. The work involves market prediction, survey data analysis, economic data insights, employee turnover and retention, return on investment analysis, research and analysis using emerging technologies such as NLP, image processing, geospatial and other machine learning use cases. Sanjiva has over 25 years of industry experience in leveraging emerging technology to solve complex business problems and to create new business opportunities within Total Rewards, HR, Finance and Information Technology. Sanjiva holds a Bachelor of Engineering degree in Computer Science from Utkal University (India) where he was the topper and an Executive MBA from Sam Walton College of Business at the University of Arkansas. Sanjiva moved to the DFW area in 2019 and enjoys running marathons, music, photography and traveling to new places.
Tony Scanio
Christus Health
Director of Data Management and Business Intelligence for the International Supply Chain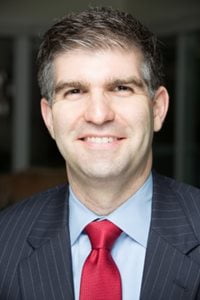 About Tony Scanio: Tony Scanio is currently the Director of Data Management and Business Intelligence for the International Supply Chain at CHRISTUS Health.  His focus is on improving reporting capabilities for faster, more accurate decision making for the department.  He joined CHRISTUS Health in early 2015 after several years as an International Regional Sales Manager for a Fortune 300 company.  He has conducted business in Spanish, Portuguese, Italian, and English and has specific experience in analytics, data visualization, process improvement, international sales, and international management.   In addition to his career at CHRISTUS Health, Tony currently serves as the 1st Vice Chair for the North Texas District Export Council, a non-profit organization dedicated to promoting exports from North Texas through education and collaboration.  As part of the District Export Council, Tony has had the opportunity to work with UTA students during the annual Exporting with the Experts program.   Tony earned BBAs in International Business and Marketing and minors in Spanish and Music from Texas Tech University, and a Professional MBA from Texas Christian University.  In his free time, he enjoys spending time with his family, traveling, and music.
Daniel Windle
Trinity Industries
Director of Sales Operations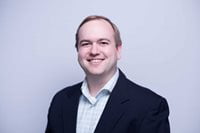 About Daniel Windle: Daniel Windle is the Director of Sales Operations for Trinity Industries. His current role includes responsibility for maintaining and improving relevant economic and industry data, forecasting sales and industry activity, and improving sales processes. He has been with Trinity Industries since 2013 serving as a Marketing Analyst for Energy Markets, a Data Scientist, and a Principal of Market Intelligence. Daniel has a BA in Economics and Political Science from Trinity University and an MS in Predictive Analytics from Northwestern University. He has been a speaker at both the Annual Meeting and Business Analytics Conference hosted by the Institute for Operations Research and Management Sciences (INFORMS) and has served as a Roundtable and Cluster Chair for the INFORMS Railway Applications Section.
Vino Kingston
Lockheed Martin
Data Platforms & Technologies Sr. Manager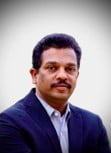 About Vino Kingston: Vino Kingston is a recognized Data, Digital & Decision Intelligence leader with 27 years working in Fortune 10 companies leading and managing decision intelligence and automation practices. As Lean-Agile Data Management & Decision Intelligence Leader with strategic and tactical experience led and managed large corporate wide data and analytics initiatives in prestigious companies (Ford, HP, Lockheed Martin). Contributed and led various Business/IT transformation efforts that included Process Re-engineering, Business and Enterprise Process Optimization aided by modern data management and analytics activities such as Enterprise Data Lake, Business Data Hubs, Advanced BI & Purpose Driven Analytics.   His background in Instrumentation & Control Engineering provided him early on exposure to Industrial Internet in the form of Process Control & Automation. Working in real time systems and enabling decision making for plant operations made Vino passionate about workflow automation in business operations. He is well versed with data and its criticality for business success. He has established business success-oriented data strategy to bring data, business processes, applications together and implemented the strategy using lean and agile processes, best fit technologies, high performing teams to provide data integration, data management, data governance, self-service analytics, data science capabilities.   As analytics expert transitioned from process control & automation engineer with hands on industrial automation experience effectively applying that knowledge to transform business decision making capabilities with embedded & distributed micro analytics services that support proliferation of next generation Robotic Process Automation (RPA). To summarize Vino's 25+ years of career in one simple phrase, it is, "Distributed Control Systems to Distributed Computing Systems". Started in continuous process industry doing industrial automation with SCADA, PLC, DCS systems enabling real time decision making for plant operators. It was an IoT environment for industries. In the new world of IoT & Big Data Analytics, Vino enables decision makers to operate large businesses using distributed computing & analytics to get to real time decision making.