Overview
The Department of Management at UT Arlington includes a multidisciplinary group of scholar practitioners doing leading-edge research and teaching. We teach undergraduate and graduate courses in the fields of organizational behavior, leadership, human resource management, strategy and entrepreneurship.
Our world-class faculty is an accomplished group with a wide range of industry and academic experience. We are dedicated to advancing student's careers with excellent education opportunities and advancing the field of management through research-based scholarship. Our professors regularly in the best management journals, including the Academy of Management Journal, Academy of Management Review, Journal of Applied Psychology, and Strategic Management Journal.
Catalog Descriptions
---
---
---
---
To apply for admission contact: Undergraduate Admissions Center / Graduate Admissions Center
Reasons To Study Management
Breadth Of Study In Business Management Strategy And Depth Study In Functional H/R Disciplines
Innovative, Responsive, Research-based, And Practice-Oriented Curriculum
Unparalleled Relationships With The DFW Community
Accommodations For Working Professionals
The Society For Human Resource Management
Aligns with the SHRM recommended requirements for HR degree programs.
WANT TO LEARN MORE ABOUT Management?
Contact your academic advisor to schedule an appointment.
Meet Your Advisor
Featured Staff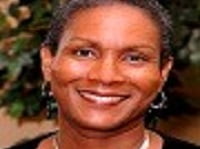 ---
MYRTLE P BELL, PH.D.
PhD Coordinator
Professor of Management
College of Business
The University of Texas at Arlington
817-272-3857
Learn More
Take the next step
Claim your place among the brightest minds working today.