Overview
Accounting is the language of business and is an increasingly complex subject matter. Majors offer technical accounting knowledge in taxation and professional accounting that lead to enriching careers in private, public and nonprofit sectors.
To study accounting is to study information systems and controls, financial reporting, analysis, taxation, decision-making, and managing technology, developing business plans, and formulating business strategy.
Individuals who like being challenged by a variety of situations and technologies and who enjoy identifying, analyzing, and solving problems are well-suited to majoring in accounting.
Accredited
By AACSB
Separately Accredited Accounting Program By The AACSB

Excellent Salaries
Accounting has Excellent Salaries at Graduation

Over $100k In Scholarships
Over $100k In Accounting Student Scholarships Given Annually

Active Internship Program
Active Internship Program For Undergraduate And Graduate Students

CPA Exam
We Have Strong CPA Exam Pass Rates

Active Student Organizations
Active Student Organizations With Professor Engagement Opportunities
Additional Information About Accounting
Principles of Accounting
Financial Accounting
Principles of Federal Income Tax
Auditing
Accounting Analysis
Software Tools
Operational Auditing
Tax Planning and Research
Use and control information technology systems
Prepare and analyze financial reports
Structure business transactions
Develop effective business plans.
Partner in an international accounting or consulting firm

Corporate controller

Chief financial officer

Director of internal auditing

Financial planner

Commercial lender
Big Four, National, Regional, And Local Accounting Firms As Well As Public And Private Corporations
Notice
The MS Accounting, MS Taxation and MPA programs are designed to meet the educational requirements of the Texas State Board of Public Accountancy (TSBPA) as part of the licensing requirements for certified public accountants. These programs may also satisfy the educational requirements in other states. However, some of these states may have additional requirements that are not met by UTA's programs. Please note that the TSBPA makes the final determination of courses that count toward CPA exam eligibility, so check with the TSBPA for updated rules and to confirm your eligibility through the Application of Intent process. It is essential that students in these programs meet with the graduate advisor for these programs to ensure that their program of work meets all the educational requirements of TSBPA and to plan their courses taking into account their own educational background.
Events & Opportunities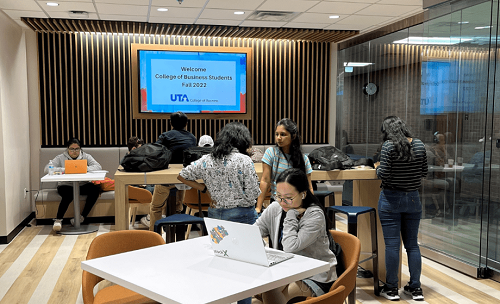 INTERMEDIATE ENTRANCE EXAM
The Intermediate Entrance Exam is a 2.5-hour, 60-question, competency exam for students who desire to enroll in Intermediate Accounting I (ACCT 3311). Registration for the Saturday, December 16th, 2023, exam will open on December 1st, 2023. Registration will close on Wednesday, December 13th, 2023, at 5:00 pm.
View Entrance Exam Review Materials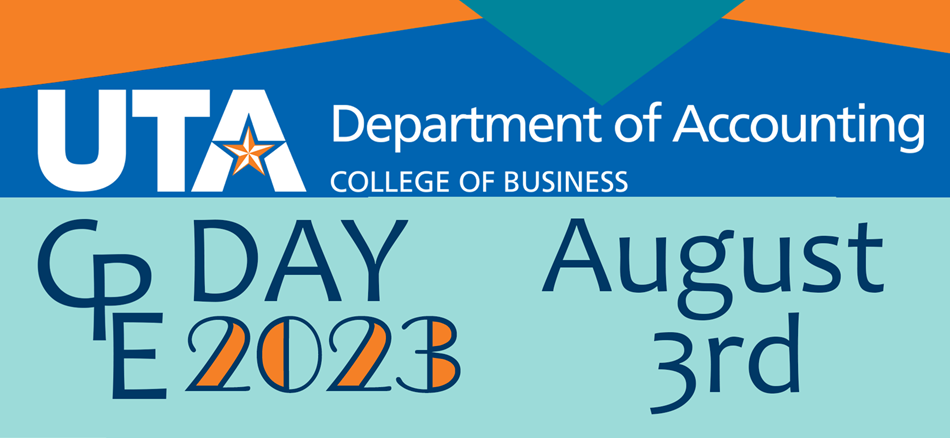 UTA ACCOUNTING CPE DAY
This annual event, established in 2011, is an educational opportunity for the Department of Accounting's alumni and other professionals to earn Continuing Professional Education credits required for the maintenance of Texas CPA licenses. One full day attendance earns eight credit hours in subjects ranging from audit, tax, accounting, diversity, and ethics, among others. It also provides alumni and friends an opportunity to donate to the Accounting Graduate Fellowship, which awards scholarships each year to high-achieving accounting students.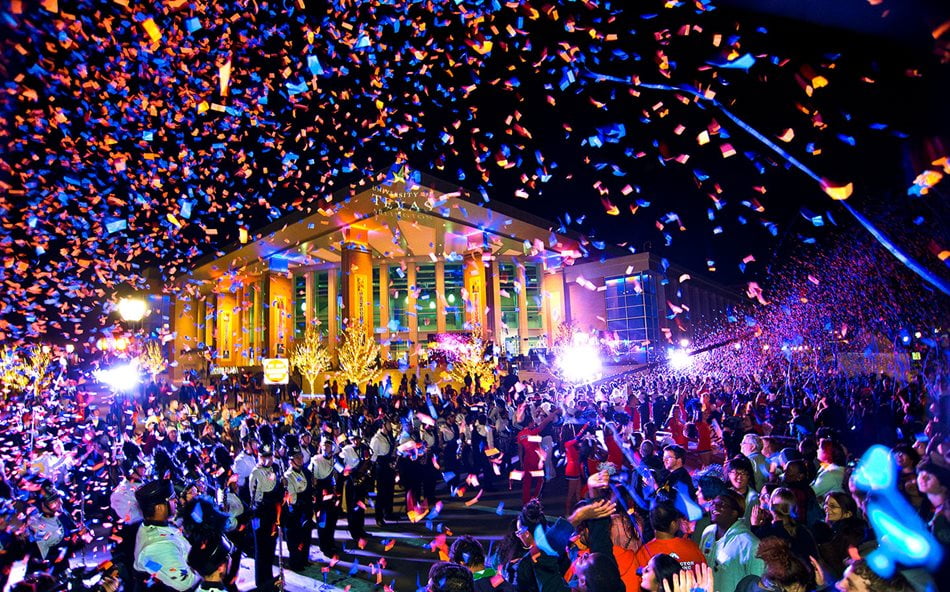 SCHOLARSHIPS
The Department of Accounting awards over $100,000 in scholarships to qualified accounting majors annually. These scholarship funds come from a number of sources including: endowed scholarship accounts, firms who recruit on campus, and professional associations.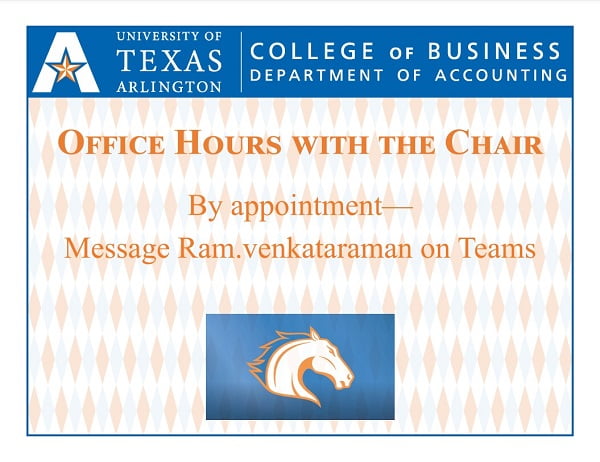 OFFICE HOURS WITH THE CHAIR
Spring 2023 Chair's Office Hours will be held on Thursdays 3-4 and by appointment. All UTA students who take Accounting/Business Law classes or have an interest in the accounting majors are welcome to set a meeting with the Chair, Dr. Ram Venkataraman. Contact Ram Venkataraman on Teams to set a convenient time and date. Questions for the department Administrative Assistant? Click the button below.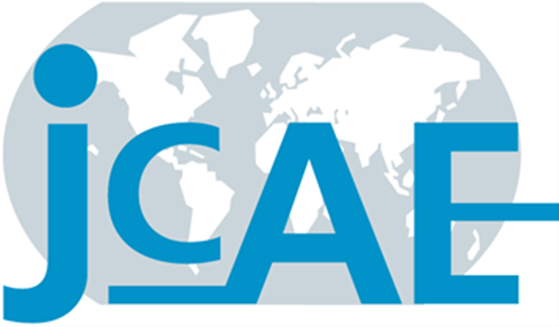 Journal of Contemporary Accounting & Economics
The department proudly hosts the editorial office for the Journal of Contemporary Accounting and Economics. For information about submitting papers or more information about the journal itself, please click the link below.
Questions? Email: jcaeeditorialoffice@uta.edu
OUR UNDERGRADUATES EARN ON AVERAGE*
OUR GRADUATES EARN ON AVERAGE*
Want more information about accounting?
Contact a College of Business recruiter to learn more.