Department of Accounting
The discipline of accounting is much more than mundane bookkeeping. Accounting is about the foundation for business success.
Overview
Accounting is the language of business and is an increasingly complex subject matter. This ensures there will always be a demand for specialists, who possess advanced knowledge of accounting. Earning a degree in accounting provides the skills needed to pursue this professional opportunity.
To study accounting is to study information systems and controls, financial reporting, analysis, taxation, decision-making, and managing technology, developing business plans, and formulating business strategy.
Individuals who like being challenged by a variety of situations and technologies and who enjoy identifying, analyzing, and solving problems are well-suited to majoring in accounting.
Study Accounting
Degrees offered in accounting, professional accounting, and taxation.
Our graduates work at:
BDO Seidman, LLP

Bell Helicopter Textron, Inc.

Burlington Northern Santa Fe

Deloitte & Touche, LLP

Ernst & Young, LLP

GAO

Grant Thornton

Hartman, Walton, Leito & Bolt, LLP

KPMG, LLP

Lane Gorman Trubitt, LLP
McCaslin & Co. PC

McGladrey & Pullen, LLP

Pickens, Snodgrass, Koch & Co, PC

PricewaterhouseCoopers, LLP

RIA

Ryan & Company

Rylander, Clay & Optiz, LLP

Salmon, Beach & Co., PC

Santa Cruz Biotechnology, Inc.

Social Security Administration
Spitzer & Parker

Sproles Woodard, LLP

Stovall, Grandey & Whatley, LLP

Texas Comptroller of Public Accounts

TXU Business Services

Weaver and Tidwell, LLP

Whitley Penn

Zale Corporation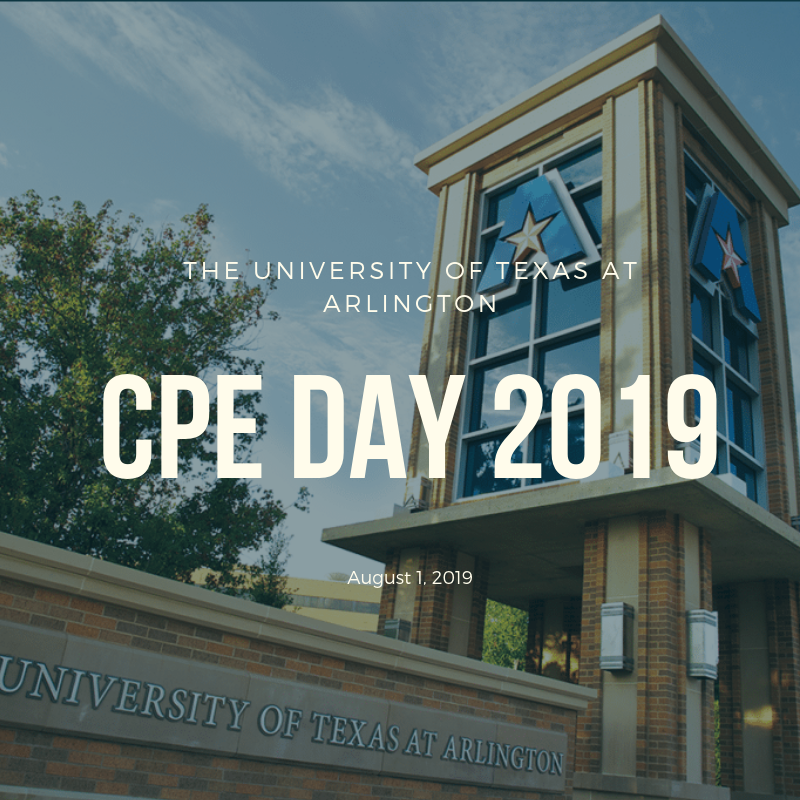 UTA Accounting CPE DAY 2019
This annual event was established in 2011 as an educational opportunity for the Department of Accounting's alumni and other accounting professionals, both locally and state-wide, to earn Continuing Professional Education credits required for the maintenance of Texas CPA licenses. A full day attendance earns CPAs eight credit hours in subjects ranging from audit, tax, accounting and ethics, among others. It also provides alumni and sponsors an opportunity to donate funds to the department's graduate fellowship, which awards scholarships each year to high-achieving Accounting graduate students.
Accounting at UTA
Fully accredited by the Association to Advance Collegiate Schools of Business (AACSB)
Top 5% of Accounting Programs nationwide
Ranks among the Top Ten Tax Programs nationally.
Active internship program
Multiple scholarships available (over $100K annually)
GMAT waiver available
Excellent salaries and employment rate
Go at your own pace
Get credit for prior course work
Contact Department
Accounting
Address:
COB Suite 409,
701 S. West Street,
UTA Box 19468,
Arlington,Texas 76019
Phone:
817-272-7029
Fax: 817-272-5793
Take the next step
Claim your place among the brightest minds working today.