Financial Literacy & Personal Finance
The University of Texas at Arlington's Financial Literacy and Personal Finance program is dedicated to spreading the knowledge and skills everyone needs to navigate all stages of life. We are passionate in these efforts, as we strive to educate individuals on not only how to avoid the pitfalls that can often arise, but also how to save for the present and future, how to take advantage of the resources that are available, and how to equip each individual with the skills needed to enrich their lives.
We offer services and tools to (help equip individuals with these tools), including workshops on topics such as:
How to Pay for College (Grants, Loans, Savings Plans, and more)
How to Pay Back Student Loans
Predatory Lending
Retirement (401k, IRAs, and more)
Credit and Credit Scores
College Preparedness (Middle School, High School)
MISSION
Connecting individuals, institutions, and organizations to resources and research in order to cultivate personal financial stability
VISION
For all people to be equipped to make sound financial decisions.
MONEYABCS - FINANCIAL LITERACY & PERSONAL FINANCE PROGRAM
MoneyABCs is the University of Texas Arlington's first financial literacy initiative with a nationwide focus. By creating the first professional network for educators, researchers, activists, regulators, and every organization actively engaged in designing and delivering financial literacy programs.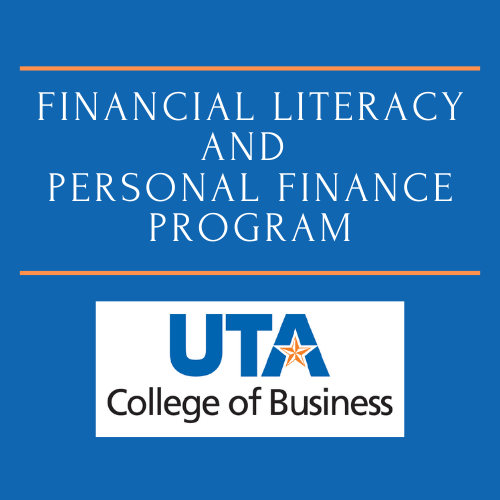 Money, Finance And The Modern Consumer
Our class gives an analysis of consumer and financial behavior in present-day society. We deal with the question "how you spend?"
Download Course Program