TUTORING Schedule
Free tutoring for ECON 2305 AND 2306 is available at the website uta.edu/student-success (Division of Student Success). Open help with courses where you will find request tutoring. Under academic success center, there is a l.h. menu item called tutoring. You may request an appointment for either drop-in tutoring or e-tutoring.
ZOOM TUTORING
Free zoom tutoring in ECON 3303-3310 and 3318 is available four afternoons every week. You may contact our tutors during the following hours.
TUTORS & TUTORING SCHEDULE:
Free tutoring is available for ECON 3310 and 3318 four days a week.
Please email the tutor at the email addresses below to set up a tutoring session, preferably at least the day before your desired session. Sessions will be virtual unless both parties prefer in-person.
TUTORS

Tutor:
Saurav Bhusal
Contact:
saurav.bhusal@mavs.uta.edu
Saurav Bhusal's Availability:
Monday: Not Available
Tuesday: Not Available
Wednesday: Not Available
Thursday: 1pm - 5pm
Friday: 1pm - 5pm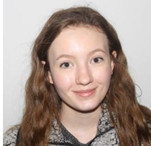 Tutor:
Alexandria Watts
Contact:
alexandria.watts@mav.uta.edu
Alexandria Watts's Availability:
Monday: Not Available
Tuesday: 1pm - 5pm
Wednesday: 9am - 1pm
Thursday: Not Available
Friday: Not Available