Explore Programs
Quantitative Finance - Master's (MS)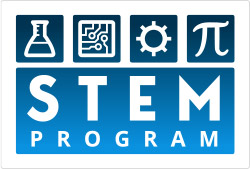 STEM Program
CIP CODE 27.0305.00
DEGREE OVERVIEW
The Master of Science in Quantitative Finance is a STEM-designated program designed to meet the growing demand for finance professionals equipped to implement state-of-the-art analytical techniques in support of financial decision-making.
ABOUT THE PROGRAM
Offered weeknights in Arlington, the MS in Quantitative Finance program is the only program of its kind in the DFW Metroplex. This 36-credit hour program focuses on areas including economic theory, financial modeling, econometrics, and finance theory in addition to elective options that allow pursuit of future interests.
Quantitative background appropriate to begin the program includes at least six credit hours of calculus and three credit hours each in linear algebra, statistics, and computer programming. Additional coursework would include at least three credit hours each of microeconomics and finance.
LEARN MORE
CAREER OPPORTUNITIES
Financial Engineer
Risk Manager
Dertivatives Trader
Asset Manager
Fund Manager
Consultant
WHY CHOOSE US?
No. 39 MS in Quantitative Finance program (The Financial Engineer (TFE Times), 2020)
Sam Mahrouq Financial Markets Lab located within the College of Business
Average graduate first year salary of $80,229
AACSB accredited (top 5% of business programs globally)
College of Business alumni network of over 55,000 and counting
GET STARTED
Take the next step toward investing in yourself by learning more about our Quantitative Finance - Master's (MS) program.
Apply Today
If you're ready, so are we. The next step is to apply. Applying for admission is easy, and we're here to work with you every step of the way.
Learn More
Learn More
Quantitative Finance - Master's (MS)