DUSTIN WHEAT RECEIVES DRAWING AWARD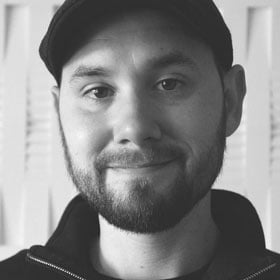 Dustin Wheat, Senior Architecture Lecturer in the School of Architecture, received first place in the prestigious Eye Line drawing competition by the RIBA Journal. The accolade featured in the Journal celebrates Wheat's innovative approach and exemplary work. The leading publication spotlights architects pushing the boundaries of design.

Wheat's drawings stood out for its exceptional design and thoughtful integration of form and function. Eye line drawing is a form of art that consists of physical and visual boundaries that show the experience of space, form, and design from a particular viewpoint. Inspired by the concept of the design house of an astronomer, Wheat describes his drawings as a reflection of how we internalize our world.

Wheat submitted three drawings, showcasing his ability to blend creativity with practicality. The judges were impressed with the proficiency of the medium used in his sketchbook. The College of Architecture, Planning and Public Affairs share in the success of his accomplishment. For an in-depth look at Dustin Wheat's award-winning project, read the full article in the RIBA Journal.