Pole and Jocius Talk FWISD Post-Pandemic Plans
Dr. Robin Jocius and Dr. Kathryn Pole give their thoughts on FWISD's post-pandemic plans to help students with learning loss in the Fort Worth Report.
To read the full article, visit https://fortworthreport.org/2021/06/08/a-post-pandemic-education-model-fort-worth-isds-summer-school-could-pave-new-path/
A post-pandemic education model? Fort Worth ISD's summer school could pave new path
Fort Worth ISD administrators consider their summer school program the first step in a years-long process to recover learning loss caused by the pandemic.
"This is going to be a year of recovery," Superintendent Kent Scribner told parents during a virtual forum about summer school. "We're going to work very hard and try to make up as much ground as possible. But we may not be able to make it all up in one academic year. It may be a two- or three-year system."
Education experts say the program, called Summer Launch, could be much more than that. It could be a new model for education to go beyond its traditional boundaries and include other social and emotional services to make children more well rounded.
Robin Jocius, associate professor of literacy studies at the University of Texas at Arlington's College of Education, views the next few years as a chance to completely rethink education as teachers and administrators race to get students back on track.
"I see opportunity to reenvision how we support the whole child," Jocius told the Fort Worth Report. "One of the things that Fort Worth is doing is they're bringing in a lot of community partners, and they're really trying to engage students in community activities, museums and in informal learning contexts. That's one of the things that we know is most successful in supporting learning."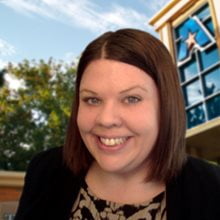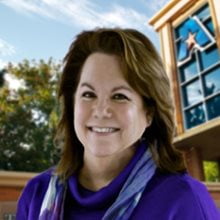 Dr. Robin Jocius Dr. Kathryn Pole