Welcome
Thank you for visiting the College of Education Research page. In addition to training and shaping the next generation of teachers and education policy makers, College of Education faculty have and continue to make enormous contributions to our understanding of education practice and policy. Please use the links to the left to learn about our monthly Featured Researcher, review the list of Faculty researchers, and learn more about grants, funding, news and events, and resources for researchers.
For More Information, Please Contact:
Dr. Daniel Robinson
Associate Dean of Research, College of Education
Professor, Learning Sciences
Research Interests: Learning and technology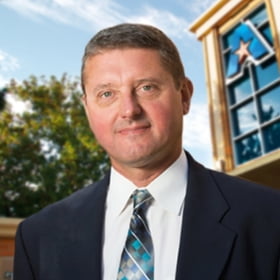 Bio: Dr. Daniel Robinson is Associate Dean of Research and the K-16 Mind, Brain, and Education Endowed Chair in the College of Education. He previously served as Chair of the Department of Curriculum and Instruction at UTA from 2017-2020 and Director of the School of Education at Colorado State University from 2012-2013. As a faculty member, he has taught at Mississippi State University (1993-1997), the University of South Dakota (1997-1998), the University of Louisville (1998-1999), the University of Texas at Austin (1999-2012), and Colorado State University (2012-2015). Dan served as Editor of Educational Psychology Review from 2006-2015 and as Associate Editor of the Journal of Educational Psychology from 2014-2020. He has also served as an editorial board member of nine refereed international journals. Dan has published over 100 articles, books, and book chapters, presented over 100 papers at research conferences, and taught over 100 college courses. His research interests include educational technology innovations that may facilitate learning and team-based approaches to learning. He was a Visiting Fulbright Scholar, Victoria University, Wellington, New Zealand and was named as one of the most published authors in educational psychology journals from 1991-2002, 2003-2008, and 2009-2014, Contemporary Educational Psychology, 2004, 2010, 2015.