Master of Education in Special Education with Certification (100% Accelerated Online Classes)
Our accelerated online M.Ed. in Special Education equips future teachers with the experience they need to become certified to teach in Texas and meet the academic needs of students with disabilities.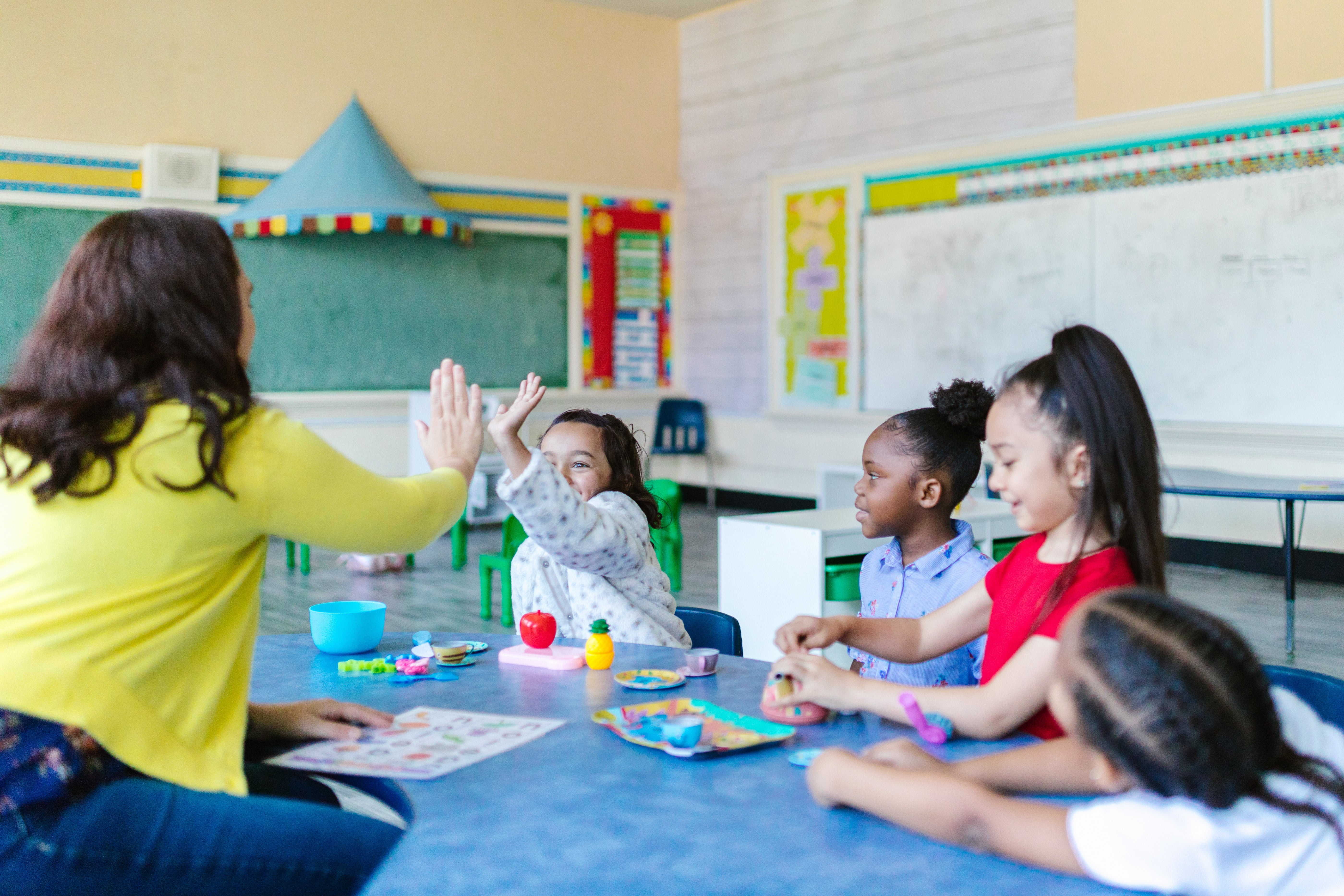 Future Students Start Here
Take classroom learning beyond the books in our unique, 100% online Master of Education in Special Education. Through this degree, teachers and educators will equip themselves with the know-how to meet the learning and educational goals of students with special needs. Options are available for individuals who are already certified teachers and those who need to obtain initial certification.
Interested in a Grant-Funded Degree?
Consider Project Match Made in Schools and join a cohort of future educators and social workers committed to teaching and holistically supporting some of the nation's most vulnerable students. The program pays for 100% of tuition and partial fees for one year towards a master's degree.
Ready to become a special education teacher? Learn to meet the needs of students with disabilities in our online M.Ed. in Special Education, with in-person field placements. This option is for those with a bachelor's in another field who need to prepare for teacher/special education certification.
Program Advantages:
Full AAQEP accreditation.
Prepares you for the Special Education Ec-12 TExES (161) and PPR EC-12 TExES (160) exams.
Approved by the Texas Education Agency (TEA) as an Educator Preparation Program.
Taught by leaders in the field (nationally and internationally!) in special education who were all classroom teachers.
Learning outcomes for this program include:
Preparation to succeed in the critical role of an effective special education teacher within EC-12 schools
Understanding and application skills to employ research and evidence-based practices with a wide range of students with disabilities
Implementation of data-based decision making to assess, design and implement quality individually designed instruction
Emphasis on Multi-tiered Systems of Support, including response to practice and positive behavior supports across school and community settings
Career Opportunities:
Future roles could include special education teacher, inclusion facilitator, and community transition specialist. This program requires approved administrative practicum work, including a full-time, -n-person clinical teaching semester with a licensed special education teacher.
Students who start in the Fall Semester can be done in as few as 4 semesters.
Note that this program only admits students into the Fall cohort.
The current cost is approximately $3,300 for in-state students who take 6 credit hours (two courses) and $3,500 for out-of-state students.

The approximate cost for the full program is about $16,500 for Texas residents and $17,500 for out-of-state residents.
We offer competition funding options, including TEACH grants, which provides up to $3,772/year to help you pay for school, as well as Project Match Made in Schools, which provides pays up to $15,000.
Certificate Information for Texas Residents
The M.Ed. in Special Education includes a heavy emphasis on teaching and learning with assistive technology, evidence-based behavioral strategies, and research. This graduate program has multiple emphasis areas including an option for initial teacher certification preparation. Students who successfully complete the certificate coursework, state and program requirements, and required exams will be eligible to apply for Texas EC-12 (early childhood-12th grade) Special Education certification. This program is uniquely focused on the needs of students with disabilities.
Information for Out-of-State students who complete education programs
The Texas Education Agency (TEA) requires candidates seeking certification to complete all practical in a TEA-approved site. Out-of-state students who do not complete the practicum at a UTA College of Education and TEA-approved site and meet all other TEA requirements do not qualify for Texas educator certification. If seeking certification outside of Texas, please work with your state agency in the state in which you are seeking certification to determine eligibility and to complete any additional requirements. Please note that after successful completion of your UTA College of Education degree, you may request a memo indicating your degree completion. UTA cannot recommend out-of-state students for certification and cannot recommend out-of-state students to take Texas certification exam(s). Additionally, UTA faculty and staff cannot complete out-of-state form requests for individuals seeking certification, licensure, and/or endorsements in another state according to TEA.
Changes
Program requirements may change as state/TEA certification requirements change.
Fall Semester
Submit by July 21
Classes start mid-late August
Course of Study
The following are requirements for the M.Ed. in Special Education within initial certification.

Total 30 hours, including:
100% accelerated online classes
In-person field experiences
Non-Thesis (no thesis is required for this degree program)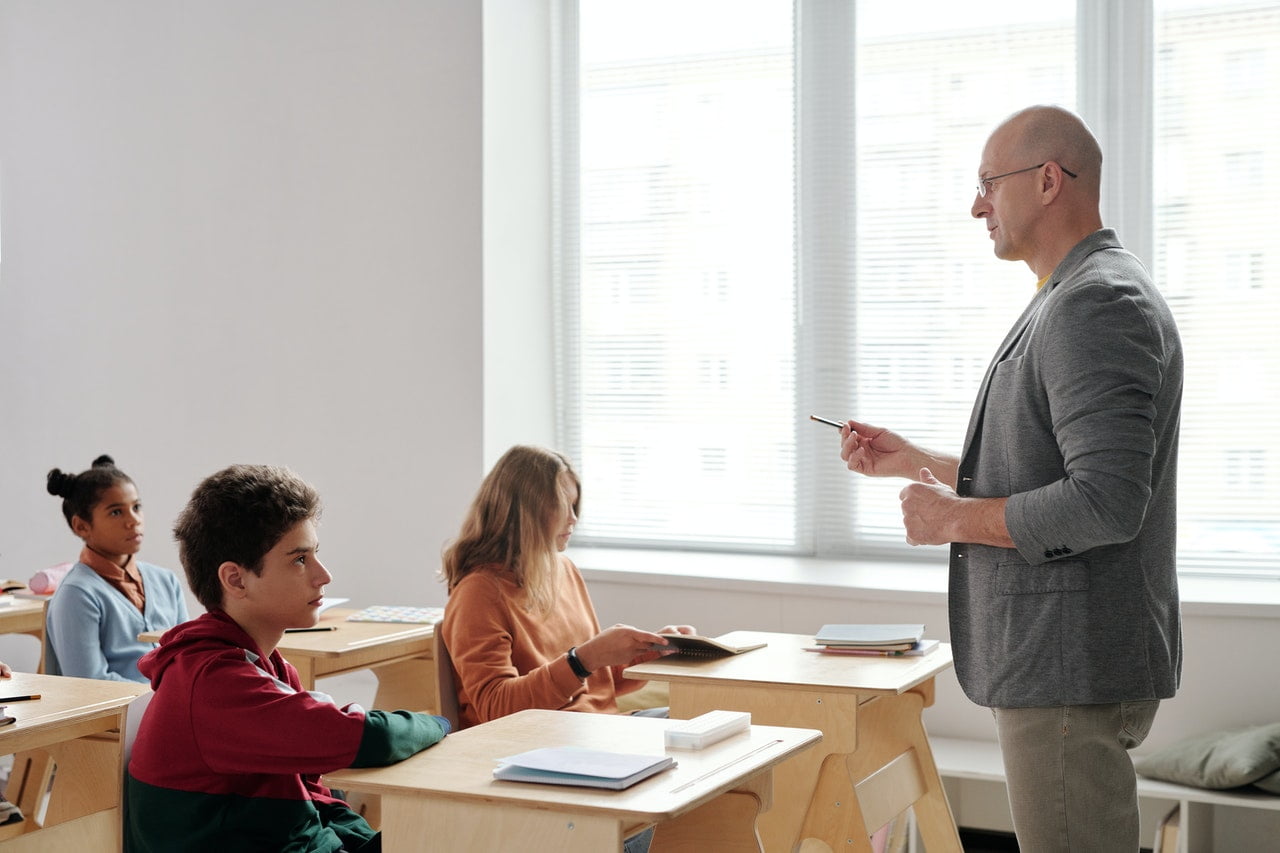 Special Education Degree Plan
Review the M.Ed. in Special Education degree plan based on the semester you start the program.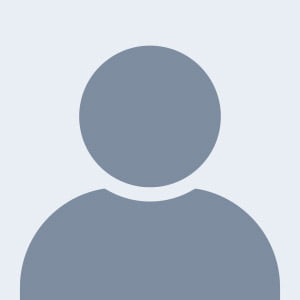 Program Director & Faculty Members
Dr. Bree A. Jimenez
Associate Professor, Special Education
Research Interests: General curriculum access, severe disabilities, STEM, systematic instruction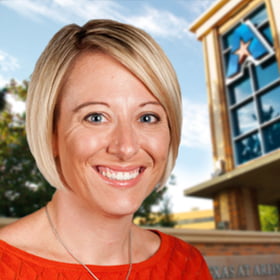 Bio: Dr. Bree Jimenez is an Associate Professor of Special Education. She has worked in the field of special education for over 20 years, as a classroom teacher supporting students in both elementary and high school, grant-funded research liaison between a local school system and university, then Lead Research Associate for an U.S. federally funded grant with the department of Special Education and Child Development at the University of North Carolina at Charlotte. From 2017-2019, Dr. Jimenez served as a Research Consultant with Mater Dei School in Camden, New South Wales and an Honorary Research Associate in Special Education with the Faculty of Education and Social Work at the University of Sydney. Her research focuses on general curriculum access and assessment for students with intellectual disabilities and autism. Specifically, Dr. Jimenez' research focuses on math, science, and STEM instruction for students with extensive support needs. She is the author/co-author of over 20 peer-reviewed journals articles, multiple book chapters, and several books on strategies to support academics for students with disabilities. Dr. Jimenez is an executive board member of the Division for Research (DR) and the Division for Autism and Developmental Disabilities (DADD) of the Council for Exceptional Children (CEC). Dr. Jimenez is an author of the internationally implemented academic classroom curriculums: Teaching to Standards: Math; Teaching to Standards: Science; Early Numeracy; Early Science; Access Algebra and Access Geometry.
Dr. Ambra Green
Associate Professor, Special Education
Research Interests: Multi-tiered systems of support and equity, disproportionality, equity, behavioral disorders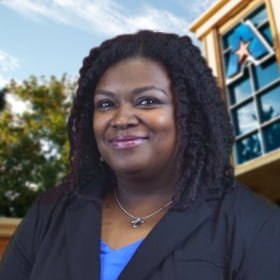 Bio: Ambra L. Green, Ph.D. is an Assistant Professor of Special Education within the College of Education at The University of Texas at Arlington. Dr. Green is a national scholar with publications and research focused on students of color with and at-risk for disabilities, issues related to inequitable school practices experienced by students of color (i.e., disproportionality in special education and discipline practices), behavior disorders, positive behavioral interventions and supports, and teacher use of evidence-based practices. She is the Primary Investigator on a $1.1 million U.S. Department of Education Office for Special Education Programs (OSEP) personnel preparation grant which provides rigorous training for master's special education and social work students to support K-12 students with disabilities and high intensity needs. Dr. Green also has experience working within the U.S. Department of Education Office for Special Education Programs (OSEP) and serves on the OSEP National Technical Assistance Center on PBIS Equity workgroup  Dr. Green was a special educator at the middle school level and a PBIS Coach. She holds current teacher certifications in EC-6 Generalist, 4-8 Generalist, and EC-12 Special Education in the state of Texas. 
Dr. John Romig
Assistant Professor, Special Education
Research Interests: Writing assessment and writing instruction, SCRD, meta-analyses, RCT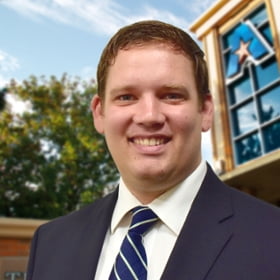 Bio: Dr. John Elwood Romig is an assistant professor of special education. He is a former high school special education teacher with experience teaching students with mild-moderate disabilities, including learning disabilities, dyslexia, intellectual disabilities, emotional and behavioral disorders, Autism Spectrum Disorders, attention-deficit hyperactivity disorder, and other disabilities. His experience as a classroom teacher influences his research and preparation of future teachers. His research examines methods of writing instruction and writing assessments that can be used to guide instruction and improve outcomes for students with disabilities. He was recognized as a Lasting Legacy Honoree at the University of Virginia for his teaching, and his dissertation received the Student Research Award from the Council for Exceptional Children's Division for Research. He serves on the editorial review board for several journals, including Teacher Education and Special Education, Intervention in School and Clinic, and Journal of Special Education Technology.