Doctor of Philosophy in Educational Leadership and Policy Studies
The Ph.D. in Educational Leadership program is designed for candidates who seek to pursue careers in institutional assessment, policy analysis, institutional leadership, higher education administration, student affairs, or the professoriate. The program challenges the conventional wisdom that K-12 and postsecondary education are different worlds by bringing together scholars and students from all levels of education to work and study together. Working from the premise that all people can learn at high levels, the program explores the systemic barriers that prevent so many individuals from achieving their fullest potential. Students receive a broad foundation in the study of educational leadership and policy development through a wide range of course offerings focused on both K-12 leadership and higher education.
Candidates in the Ph.D. program will be part of a cohort throughout their required coursework, leading to the dissertation. Research has demonstrated that cohort models can be very effective in fostering deep learning and increasing the likelihood of students moving towards program completion. Because most of the students in the program work full-time, they are required to take only six graduate credit hours per semester.
Early admission deadline for Fall 2021 UTA cohort is March 8, 2021.
Final deadline: May 1, 2021
PDF Application
Doctoral Applications, Forms, and Handbooks
Course of Study
1. Research Methods Core (15 hours)

EDAD 6304
K-16 Quantitative Research Design & Methodology
3
EDAD 6310
Statistical Methods
3
EDAD 6315
Advanced Statistical Methods
3
EDAD 6318
Advanced Qualitative Methods
3
EDAD 6308

Qualitative Research Design & Methodology

3

---
2. Core Content Courses (15 hours)

EDAD 6301
Introduction to K-16 Doctoral Studies
3
EDAD 6325
K-16 Philosophy & History Policy Research
3
EDAD 6330
K-16 Policy & Law Analysis Research
3
EDAD 6342
K-16 Organizational & Leadership Theory Research
3
EDAD 6343
History, Social & Cultural Contexts of Education
3
---
3. Elective Courses (18 Hours)

EDAD 6391

Independent Research

3

EDAD 6392
Selected Topics K-16 Educational Policy Research

3
---
4. Dissertation (18 hours minimum) selected from:

EDAD 6399
Dissertation
3
EDAD 6699
Dissertation
6
* Students will continue enrolling in dissertation hours until the dissertation is completed and approved by their committee.
---
5. Final Dissertation Defense

EDAD 7399
Doctoral Degree Completion
3
* Students must be enrolled in in EDAD 7399 the term in which they plan to defend the final dissertation.
---
***Please refer to your Cohort Handbook for additional requirements. ***
For further information about the Ph.D. program in Educational Leadership, contact the at elpsadvising@uta.edu.
View degree program in catalog
Program Director
Dr. Barbara Tobolowsky
Associate Professor, Educational Leadership and Policy Studies
Research interests: Dual credit, transfer, media representations of college, sophomores and first-generation students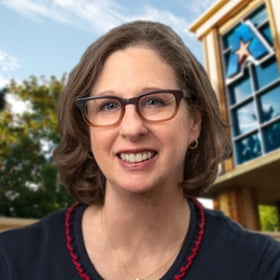 Bio: Dr. Barbara Tobolowsky  is an associate professor in the Educational Leadership and Policy Studies department and the ELPS PhD program director. After earning her PhD in Higher Education and Organizational Change from UCLA in 2001, she served as the associate director of the National Resource Center for The First-Year Experience and Students in Transition at the University of South Carolina-Columbia. Since joining the UT Arlington faculty in 2009, her research has focused on students' college transitions (e.g., transfer, dual credit, and first-year college students) and popular media representations of higher education. Most recently, she co-wrote articles about the college experiences of foster alumni, "Former foster youth experiences with higher education: Opportunities and Challenges" (2019) and the college choice process for transfer students, "Stops, starts, and detours: Transfer students' college choice process," and co-edited a book, Anti-Intellectual Representations of American Colleges and Universities: Fictional Higher Education (Palgrave MacMillan) (2017)  as well as On the Fast Track: Understanding the Opportunities and Challenges of Dual Credit (2016).  In addition, she has been published in The Journal of Higher Education and College Student Affairs Journal among others. 
Graduate Advisor
Courtney Jones
Graduate Academic Advisor II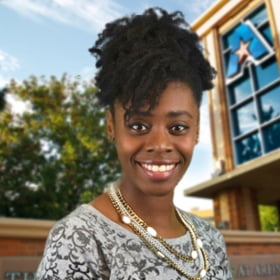 ELPS Ph.D. alumni have gone on to serve as:
- Administrators in institutions of higher education
- Administrators and superintendents in K-12 education
- Professors of educational leadership