Master of Education in Curriculum and Instruction - Open Option
Course of Study
Upon admission to the program, you will meet with your program director to create a program of work. This will plot out what courses you will take each semester until you complete the program.
Total Hours: 30
Core Requirement: Curriculum (12 credit hours)

EDUC 5305
Effective Teaching and Learning for 21st Century EC-12 Students
3
EDUC 5309
Advanced Teaching Models for Diverse Learners
3
EDUC 5394
Understanding and Designing Classroom Research
3
EDUC 5397
Implementing and Disseminating Classroom Research (Capstone)
3
---
---
Six courses chosen which support the candidate's professional growth, an additional academic discipline or an add-on certificate such as ESL or Bilingual. Prior approval of the coursework by the faculty advisor is required.
Focus Area

53XX
Choose courses in consultation with your program director
3
53XX


3
53XX


3
53XX


3
53XX


3
53XX


3
Program Coordinator
Dr. Jiyoon Yoon
Associate Professor, Early Childhood – Grade 6 Science Education
Research Interests: Science education, culturally-responsive, inquiry-based, interdisciplinary approach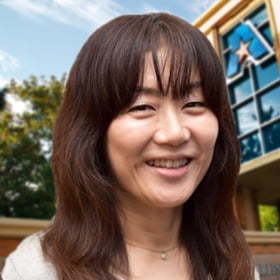 Graduate Advisor