Featured Researchers & Projects
Featured Researcher
Dr. Candace Joswick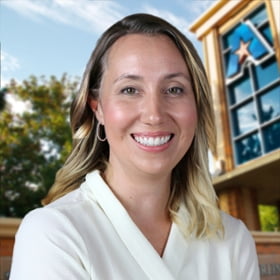 Background
Candace Joswick, Ph.D. is an assistant professor of mathematics education in the Department of Curriculum and Instruction at The University of Texas at Arlington (UTA). Dr. Joswick received a doctorate from The Ohio State University and was a postdoctoral research associate and research project director in the University of Denver prior to joining UTA in 2019. Additionally, Dr. Joswick has been a middle and high school mathematics teacher. Dr. Joswick is an Associate Editor of School Science and Mathematics.
Research Interest
Dr. Joswick's research interests are mathematics learning progressions and trajectories, language and classroom discourse, and technology for teaching and learning mathematics. These three areas often intersect in the work Dr. Joswick presents, to varying audiences in local to international forums, and publishes. Dr. Joswick is especially concerned with the impact of the production and dissemination of new knowledge on teacher training and student learning.
Current Projects
Dr. Joswick is the Primary Investigator of the Virtual Number Talk Project, with colleagues across the country. This project is developing ways to implement Number Talks in virtual contexts, from K-12 classrooms pre- and in-service teacher training. Further, this project is especially responsive to the current global pandemic and the need for development and dissemination of high-quality, evidence-based mathematics teaching practices situated online. Additionally, Dr. Joswick is the Primary Investigator of the UTA funded UTA ECHO® Educational Network. Currently, the network is engaging rural pre-school teachers across Texas in learning trajectory-based professional development. The ECHO® model utilizes virtual platforms to bring rural practitioners together as a professional learning community which supports both their professional development and reduces feelings of isolation often experienced by rural teachers.
Contact
Dr. Candace Joswick
Assistant Professor, Mathematics Education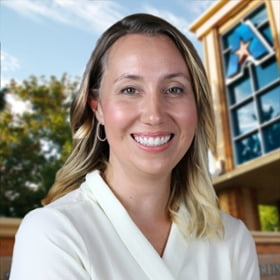 Research Interests: Dr. Candace Joswick is an assistant professor of mathematics education, the director and PI of the grant-funded UTA Project ECHO® for Education, and Program Coordinator of STEM Education at UTA. Joswick's research foci are include learning trajectories and progressions, classroom interactions and language, and technology.