The University of Texas at Arlington's College of Education strives to promote a collaborative culture of excellence in research, teaching, and service. Our goal is to enliven students' lives, to provide them with unique experiences built on high standards, to encourage them to think critically and creatively, and to instill in them a lifetime commitment to learning and service to their communities.
UTA's online master's program in curriculum and instruction was ranked No. 1 in the nation by College Choice in its list of the nation's top-35 programs in 2017.
According to a survey administered by the Texas Education Agency, at the end of their first year of teaching, 100% of UTA College of Education graduates felt either "well prepared" or "sufficiently prepared" by their teacher preparation program at the University.
Per the results of a graduate program alumni survey, 100% of advanced program graduates were either satisfied or highly satisfied with their program.
UTA's Master of Education degree ranked in the top tier at No. 112 among the 376 doctoral-granting schools surveyed as the nation's best graduate schools of education.
U.S. News & World Report ranks the UTA Online Graduate Education Program at No. 52 on its 2021 list of Best Online Programs. The College of Education's online master's program for veterans is No. 16 in the country, and its online master's program in curriculum and instruction is No. 19. It also ranks the College of Education among its Best Online Graduate Education listings for 2019 and Best Graduate Schools for 2020.
The Educator Preparation Program has experienced consistently high certification exam pass rates. Pass rates in 2019-2020 were 96% for content exams and 94% for pedagogy and professional responsibilities (PPR). In 2018-19, pass rates for individuals seeking certification were 92% for PPR and 89% for content exams. In 2017-18 they were 96% for PPR and 95% for content exams. Before the pass rate was split, similar success rates were reported (93% overall in 2016-17, 93% in 2015-16, and 95% in 2014-15).
For the 2018-19 academic year, UTA's College of Education had a 46% 4-year graduation rate and a 59% 6-year graduation rate for undergraduate students and a 70% 2-year graduation rate for master's students.
In 2018, Target level was earned by 91% of all teacher preparation candidates on an assessment measuring the impact on EC-12 student learning (per the Data-Drive Instruction Project and Teacher Work Sample Assessment).
A score of proficient or accomplished was earned by 93% of candidates on the Teacher Observation Record, an indicator of teaching effectiveness (Spring 2018).
School district principals rated 90% of UTA College of Education Teacher Preparation graduates as either well prepared or sufficiently prepared for the first year of teaching (per Texas Education Agency's Teacher Preparation Effectiveness Survey: First-Year Teachers). Employers rated 90% of UTA College of Education advanced program graduates as satisfactorily prepared or better.
For the 2017-18 academic year, 100% of UTA's College of Education graduates who sought jobs were successful (per Performance Analysis for Colleges of Education survey data).
UTA's Master of Education in Literacy Studies, Master of Educational Leadership and Policy Studies with Principal certification, Superintendent certification, Secondary Science certification, and Middle Level certification areas are Nationally Recognized programs by the Council for the Accreditation of Educator Preparation.
The Arlington and Grand Prairie school districts and The University of Texas at Arlington have partnered to create innovative Teacher Academies to encourage aspiring young educators to pursue careers in teaching and provide them a clear path to success.
In accordance with 19 TAC 227.1, Educator Preparation Programs must provide Texas Educator Workforce Information.
The University of Texas at Arlington's College of Education is proud of its longstanding NCATE accreditation history and is prepared to meet the renewed rigor and relevance of excellence by seeking accreditation based on the CAEP Standards in 2022. CAEP accreditation eligible educator preparation programs take steps to maintain gapless national accreditation for educator preparation.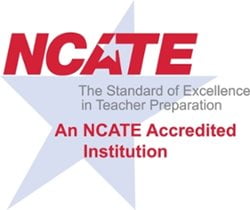 Have questions for us?
Get information about Education programs, admissions requirements, and more.
Request Info