DEPARTMENT OF HISTORY RECEIVES $350K GIFT FROM ANONYMOUS ALUMNA
Gift will fund scholarships, new student awards and future initiatives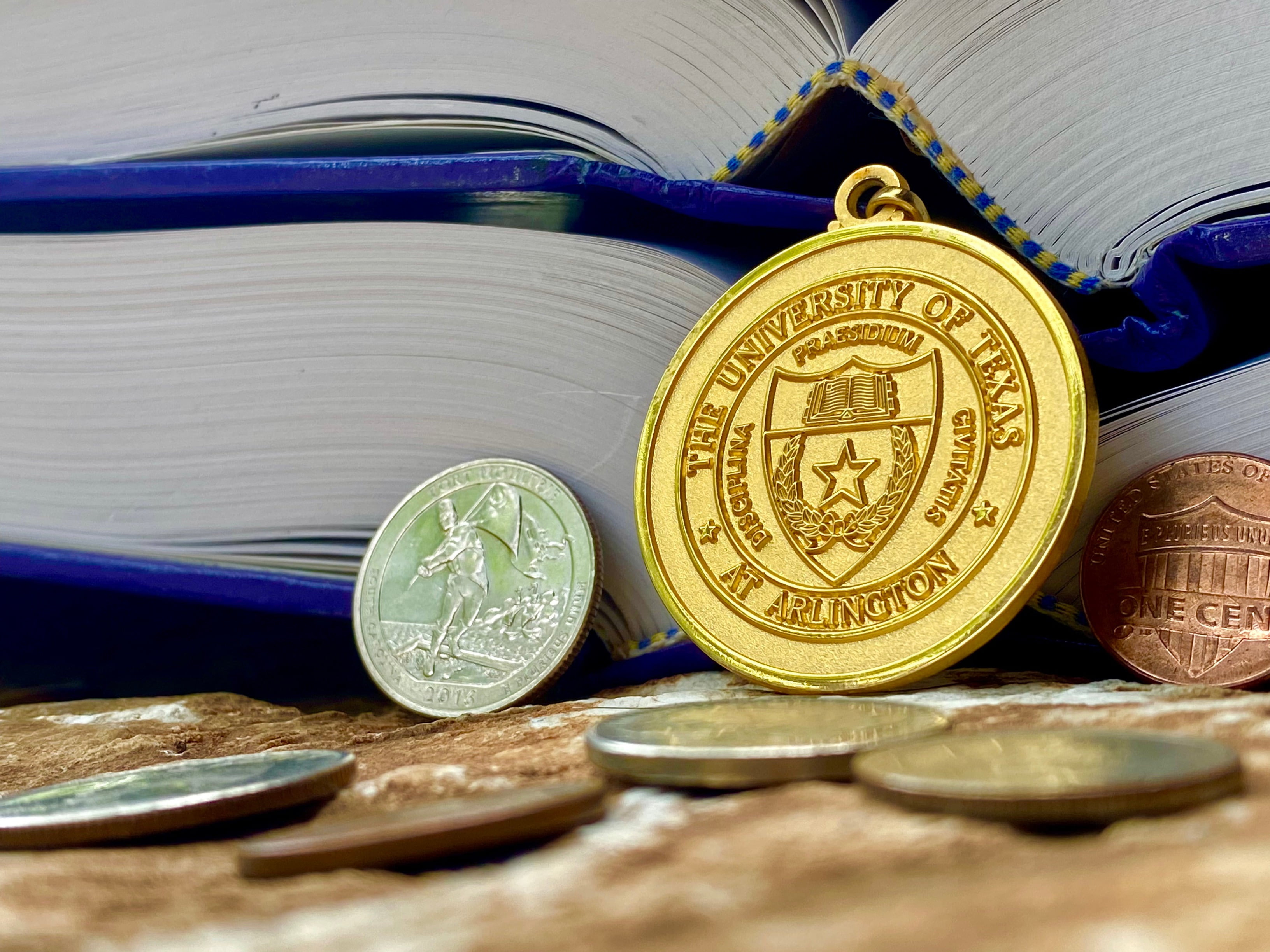 The University of Texas at Arlington's Department of History has received a $350,000 gift from an anonymous alumna, the largest unrestricted donation in department history.
The gift will immediately support an array of new scholarships and prizes for prospective history majors, as well as funding opportunities for other students across campus who are interested in studying history. The funds will also be used to support the department's educational, research and public-facing initiatives.
"This gift creates new possibilities and meaningful opportunities for the Department of History and our students," UTA President Jennifer Cowley said. "Thanks to this alumna's generous support, students across campus will receive the funds they need to pursue the study of history for many years to come."
Department Chair Scott W. Palmer, who worked closely with the donor on the details of the gift, sees it as an acknowledgement of the advancements the department has made and its potential for future endeavors.
"This gift testifies to the donor's faith in the incredible progress we've made over the past several years expanding educational opportunities for students, pursuing cutting-edge research and instructional innovation and building connections with our community partners," Palmer said.
Beginning in fall 2022, first-time in college freshman and transfer students will have an opportunity to apply for the Chair's Excellence Scholarship. The department's most generous award, the Chair's Excellence Scholarship will provide up to $1,000 per year for four consecutive years to students majoring in history.
The department will also offer two Foreign Language Acquisition Awards. Available to history majors who have completed a minimum of two-years of course work in a single foreign language, these one-time awards of $3,000 may be used to offset costs associated with intensive summer foreign language study or a study abroad experience. Two additional Foreign Language Acquisition Awards will be available to graduate students enrolled in the department's PhD program. The Foreign Language Acquisition Awards are being undertaken in partnership with the UTA Department of Modern Languages and the Charles T. McDowell Center for Global Studies.
Non-history majors will be able to pursue funding opportunities through the department's new +History Fellowships and Prizes. Specifically tailored to support the educational needs of students pursuing degrees in the Colleges of Engineering, Science and Nursing and Health Innovation, these competitive, one-time awards grant students $1,000 or $500, respectively, upon completion of a minor or certificate in the History of Technology and Science (HoTS).
"The cultural awareness and essential skills acquired from pursuing the study of history benefit students regardless of their career paths," Palmer said. "We take immense pride in the value of our courses and hope the +History awards will encourage non-majors, particularly those pursuing STEM degrees, to consider making history with us through the completion of a HoTS minor or certificate."
For complete details regarding eligibility and other requirements for these new opportunities, visit the Department of History's undergraduate scholarships and awards website.
- Written by Jenny Gumbert, University Advancement