UTA enrollment climbs 7.3 percent, closing in on 40,000 Texas-based students
The University of Texas at Arlington continues to set new records in enrollment numbers, reporting a preliminary census count of 39,714 Texas-based students, an increase of 7.3 percent over fall 2015. Total degree-seeking global enrollment to date has exceeded 45,000 students and is anticipated to surpass 57,000 by the end of this academic year, making UTA potentially the largest campus in The University of Texas System.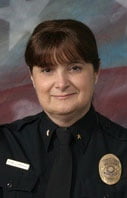 Undergraduate enrollment grew by 6.4 percent overall with the Hispanic undergraduate population registering an 11.8 percent increase, emphasizing UTA's continued success in keeping up with changing demographics in the DFW metroplex, and continuing UTA's ranking by U.S. News & World Report as fifth among national universities for undergraduate diversity.
"UTA continues to prove itself as an economic engine of the North Texas region," said state Rep. Rodney Anderson, R-Grand Prairie, a UTA graduate in business administration and real estate. "Its focus is clearly on the needs of that community, serving as an inspiration for the very best high school and community college students, and offering an affordable and excellent college education." 

The College of Nursing and Health Innovation saw the largest growth with a 23 percent increase in student population. One of only three Centers of Excellence in Texas named by the National League for Nursing, the college graduates the largest number of skilled degreed nurses in the state. 
The School of Social Work's enrollment increased by 6.7 percent, building on its recent ranking as third among the top 25 social work schools determined by GraduatePrograms.com.
The College of Engineering continued to climb in rankings, at both the undergraduate and graduate levels, and size with a student population of 7,238 in line with plans to reach 10,000 by Fall 2020 in order to meet the state's needs for highly skilled engineers.
The College of Business, with its part-time MBA ranked No. 82 among U.S. News & World Report's Best Graduate Schools in the nation, surpassed 6,000 students for the first time.
Graduate enrollment – a key indicator of research focus  – increased by more than 1,000 students, addressing the increasing need for post-graduate education in a competitive and thriving Texas economy.
UTA President Vistasp Karbhari said, "The continued momentum of our great institution in rankings at both the undergraduate and graduate levels is clear evidence of the tremendous success of our faculty and staff in providing the very best educational experiences to students, ensuring access and the highest levels of excellence at an affordable cost.  I am extremely proud of the faculty and staff who are enabling us to not only meet our mission of serving the metroplex, but are also setting new standards of excellence as an institution of first choice for students, as we progress toward being the Model 21st Century Urban Research University."
The enrollment growth follows a record year in rankings including being named an R-1: Doctoral Universities - Highest Research Activity Institution by the Carnegie Classification of Institutions of Higher Education in February of this year, and having more than 20 graduate programs across all eight academic colleges listed by U.S. News & World Report as among the top in the nation.  The counts emphasize UTA's growing reputation as an institution that provides access alongside excellence across its academic programs.
The University is focused on enabling the megacity of the future through its forward-thinking Strategic Plan 2020: Bold Solutions | Global Impact, and is a leading force in North Texas in strengthening the educational continuum of pre-kindergarten through post-graduate learning to achieve the state's 60X30TX educational goals and future workforce needs.
About The University of Texas at Arlington
The University of Texas at Arlington is a Carnegie Research-1 "highest research activity" institution of about 55,000 students in campus-based and online degree programs and is the second-largest institution in The University of Texas System. U.S. News & World Report ranks UTA fifth in the nation for undergraduate diversity. The University is a Hispanic-Serving Institution and is ranked as the top four-year college in Texas for veterans on Military Times' 2016 Best for Vets list. Visit www.uta.edu to learn more, and find UTA rankings and recognition at www.uta.edu/uta/about/rankings.php.
For more on the Strategic Plan, see Strategic Plan 2020: Bold Solutions | Global Impact.