TxDOT implementation contract with UTA aims to reduce pavement cracking, improve slope stabilization
A University of Texas at Arlington civil engineering professor has received a $1.2 million Texas Department of Transportation contract to implement a system to improve sub-base repair of roads that would reduce pavement cracking and thus improve pavement maintenance.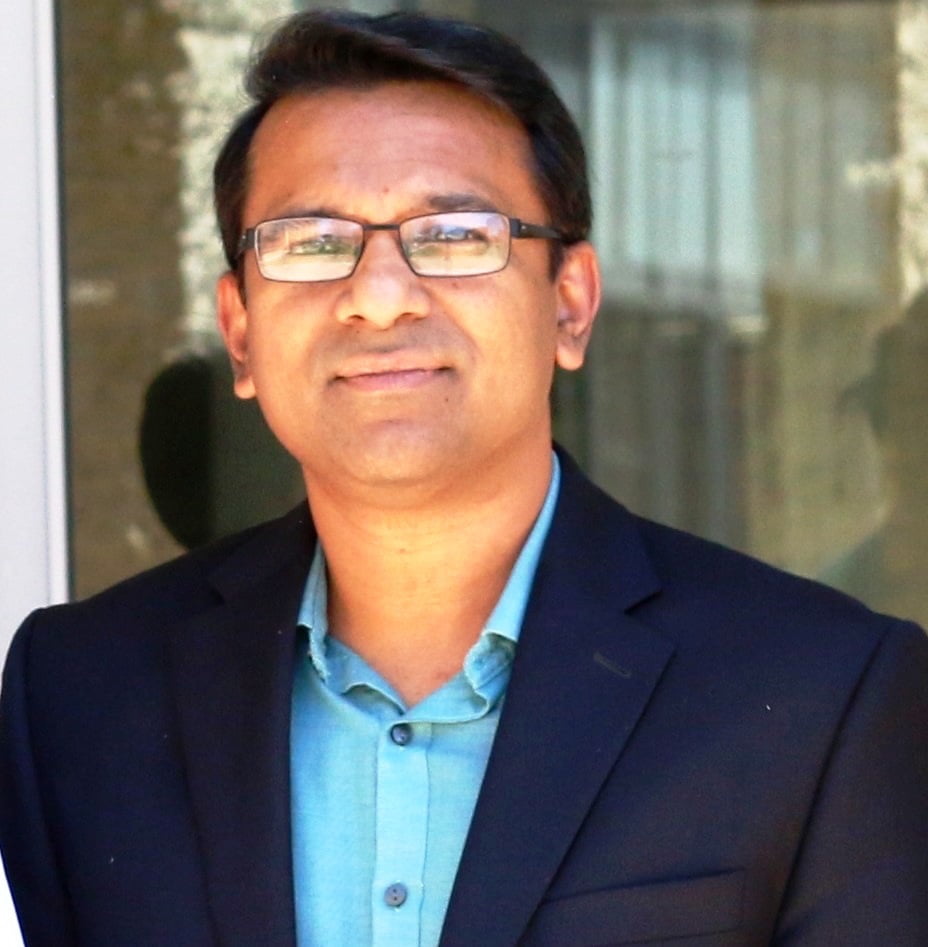 In addition, the civil engineering team would use recycled plastic pins for slope stabilization in and around TxDOT's Dallas District.
Sahadat Hossain, a professor in the Department of Civil Engineering, has used the recycled plastic pins before. In 2013, he performed a successful project for TxDOT that shored up highway slopes on U.S. 287, State Highway 183 and Interstate Highway 35.
"We need to reduce greatly or eliminate the amount of moisture a road base soil takes in. Water is an enemy of roads. Therefore, we are adding a modified moisture barrier to stop or reduce moisture intrusion or variation into the pavement sub-base," Hossain said. "We also want to add the recycled plastic pins to soil bases and retaining walls. We can achieve the same positive impact with the pins in these new areas."
Soil in Texas can be ever shifting. The makeup of the soil and Texas' vast differences in temperature and moisture can provide too much shifting for whatever is sitting on the soil.
Earth walls and foundation soil for roads suffers from the same shifting that many homes and businesses experience in Texas.
Peter Crouch, dean of the UTA College of Engineering, said the work supports the theme of building sustainable communities in the Strategic Plan 2020: Bold Solutions | Global Impact.
"This work is another partnership Dr. Hossain has crafted with the Texas Department of Transportation and I suspect that it certainly won't be the last." Crouch said. "Coming up with high-tech solutions to the many challenges arising from our ever-evolving, complex built environment is clearly vital to improving and sustaining our way of life, and Dr. Hossain is demonstrating his effectiveness in this regard time and time again."
Boon Thian, TxDOT Dallas District's pavement engineer, said the state agency is excited to see this working program expanded.
"Shifting soil is something we must deal with in Texas," Boon said. "Dr. Hossain's work with these recycled plastic pins has been successful on highway slopes in North Texas. We want to see how it works for foundation soil underneath roads and earth retaining walls that flank highways."
The use of recycled plastic pins for slope stabilization was a successful project implemented by the team for the first time in Texas during the last few years.
That study showed that the cost of slope stabilization and repair can be reduced by more than 50 percent in using these recycled plastic pins when compared to conventional methods.
TxDOT hopes to realize the same monetary benefit in this new project.
Now, Hossain and his research team will utilize that technology for increasing the strength of mechanically stabilized earth wall bases as well as increasing the bearing capacity of the MSE wall foundation.
Hossain knows the recycling arena.
His latest project – located at the Denton landfill – recycles already buried refuse. He then used non-invasive electrical resistivity imaging technique to monitor performance of landfill after adding water that accelerate decomposition and production of methane gas, which can be used to power homes.
His landfill mining and decomposition research has caught on worldwide. When UTA and the city of Denton hosted an International Solid Waste Association Winter School earlier this year, more than 50 representatives from 25 countries attended to learn about landfill mining and management.
Hossain has secured more than $1 million in research funding related to sustainable waste management from local, national and international agencies.
His research in Denton has started the UTA Solid Waste Institute for Sustainability. In addition to Denton, SWIS members include Grand Prairie, Irving and a host of foreign countries.
About The University of Texas at Arlington
The University of Texas at Arlington is a Carnegie Research-1 "highest research activity" institution of about 55,000 students in campus-based and online degree programs and is the second-largest institution in The University of Texas System. U.S. News & World Report ranks UTA fifth in the nation for undergraduate diversity. The University is a Hispanic-Serving Institution and is ranked as the top four-year college in Texas for veterans on Military Times' 2016 Best for Vets list. Visit www.uta.edu to learn more, and find UTA rankings and recognition at www.uta.edu/uta/about/rankings.php.
For more on the Strategic Plan, see Strategic Plan 2020: Bold Solutions | Global Impact.