Dreams come true: Life imitates ad for UTA nursing graduate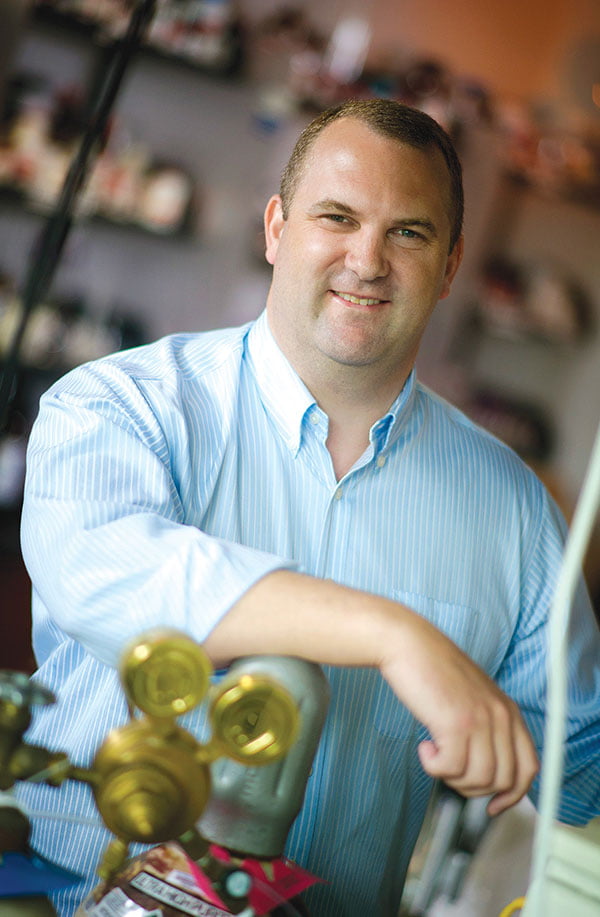 As a five-year-old, Taylor Smith helped make a series of print ads for her mother's employer, The University of Texas at Arlington's nursing program.
The 1999 black and white ads showed Smith, a stethoscope around her neck, listening to the heartbeat of Stephen Priddy, the child of another nursing program employee.
Smith has only vague memories of making that ad, which she didn't see until the third or fourth grade at her school's nursing office.
"I remember my mom and other people telling me what to do," she recalled of the dimly lit room where the photos were shot. "I had no idea why I was there and why they were making us do it. I didn't know it was going to be an ad. I've seen it in my high school, I've seen it here, of course, on campus. My dad said one time he took a trip to a different state for a conference, and they had a large ad there."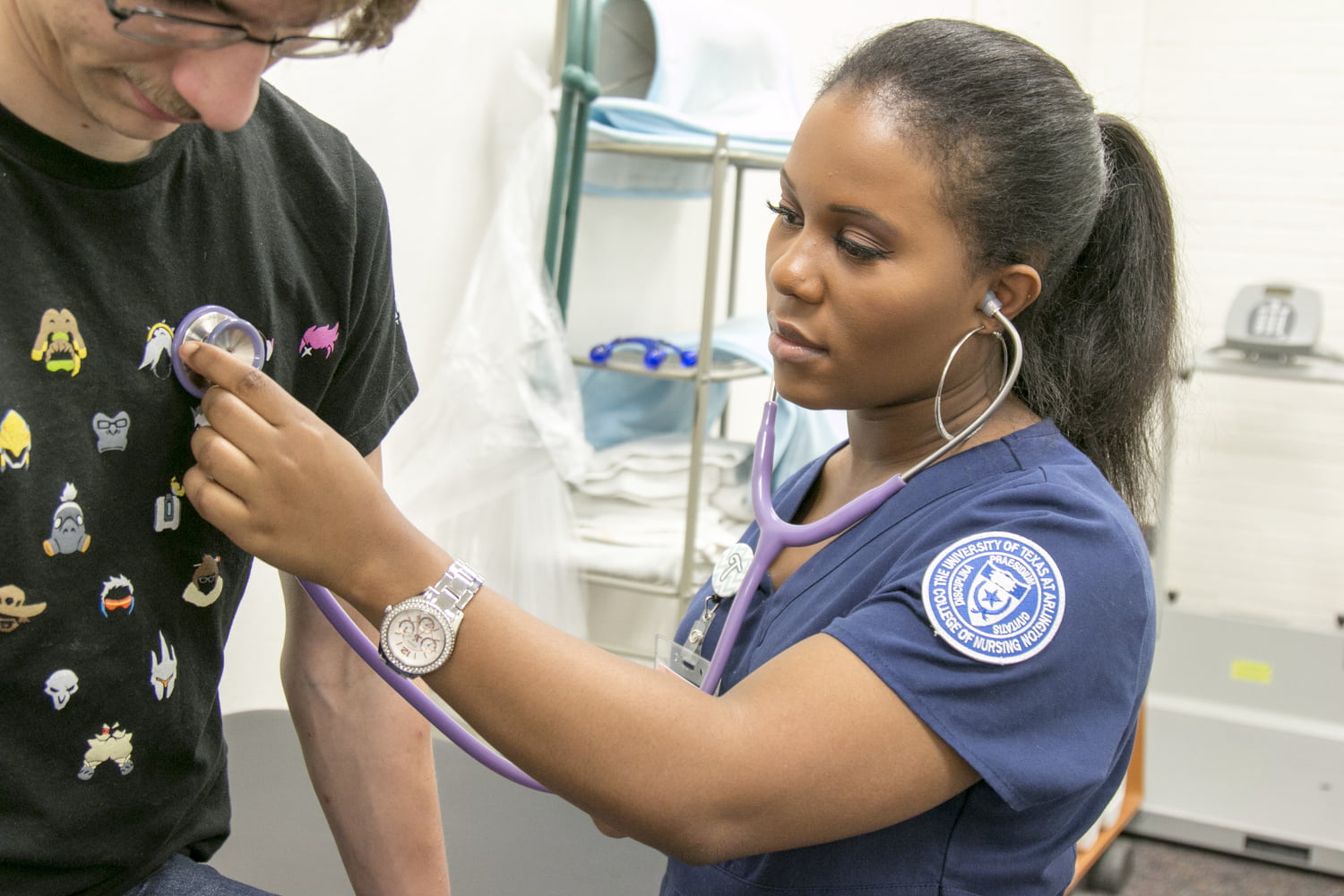 Now life is imitating that ad.
In December, Smith graduated with a bachelor's degree in nursing from UTA's College of Nursing and Health Innovation. She is one of the college's nearly 1,700 fall graduates. The graduates included 1,506 undergraduates and 168 others who received master's and doctoral degrees.
Smith distinguished herself as a UTA student. She received several nursing scholarships for academic excellence. And she recently was inducted into the Sigma Theta Tau International Nursing Honor Society.
"Taylor's story is by far one of the most amazing and most inspiring stories I have encountered," said Anne Bavier, dean of the College of Nursing and Health Innovation. "We celebrate Taylor and her hundreds of classmates who completed their degrees and are joining the next generation of health care professionals."
Smith plans to work in a Dallas-Fort Worth area hospital before returning to graduate school to pursue a master's of science degree, with a nurse practitioner certification in either women's health or family health.
As a nursing student, Smith worked part-time as a patient care assistant in the oncology unit at Plaza Medical Center in Fort Worth. She said her experience there heightened her love for nursing.
"I go in and help patients and families," she said. "I love the fact that I can make a difference."
Smith's mother Pamela, an administrative assistant, has worked at the College for nearly 20 years, making this a family event. Smith herself decided to become a nurse when she was in the sixth grade. Her mother was hospitalized following surgery and Smith was impressed by the professionalism and empathy of the nurses.
"The nurses she had were really nice," Smith said. "They had a lot of compassion. They interacted regularly with my mom, dad and grandmother. It's weird how life happens. It's almost like it was purposely done and set up or something before I even knew it. It's really cool."
About the UTA College of Nursing and Health Innovation
UTA's College of Nursing and Health Innovation is a National League for Nursing Center of Excellence and encompasses one of the nation's largest and most successful nursing schools and a renowned kinesiology program offering degrees in exercise science, kinesiology, athletic training and an undergraduate track in public health. The College is the largest producer of registered nurses in Texas and a leader in the use of online platforms and simulation technology to help more students achieve nursing degrees. U.S. News & World Report ranks the Master of Science in Nursing program and the online Master of Science in Nursing degree among the best in the country. The College's highly regarded faculty is dedicated to advancing health and the human condition and investigates a wide range of topics in basic science, human performance and clinical conditions.
About The University of Texas at Arlington
The University of Texas at Arlington is a Carnegie Research-1 "highest research activity" institution. With a projected global enrollment of close to 57,000 in AY 2016-17, UTA is the largest institution in The University of Texas System. Guided by its Strategic Plan Bold Solutions | Global Impact, UTA fosters interdisciplinary research within four broad themes: health and the human condition, sustainable urban communities, global environmental impact, and data-driven discovery. UTA was recently cited by U.S. News & World Report as having the second lowest average student debt among U.S. universities. U.S. News & World Report also ranks UTA fifth in the nation for undergraduate diversity. The University is a Hispanic-Serving Institution and is ranked as the top four-year college in Texas for veterans on Military Times' 2017 Best for Vets list.