Bachelor's degree in construction management to meet growing workforce demands
The University of Texas at Arlington is now offering a new bachelor's degree in construction management to help meet increasing workforce demands in the bustling, construction-laden North Texas area.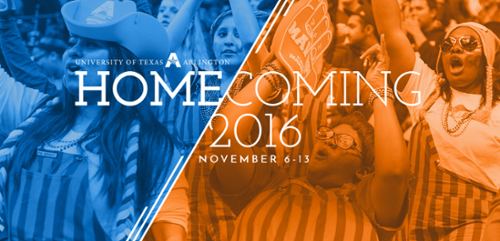 The degree is the only one of its kind in North Texas and has been approved by the Texas Higher Education Coordinating Board. The announcement follows UTA's introduction of a master's of science degree in construction engineering in 2014. UTA's Department of Civil Engineering is administering both degree plans.
Ali Abolmaali, chair of the Department of Civil Engineering, said that the degree plan meets students where they want to be taught, which is not always in a conventional classroom. The majority of the courses are offered online.
"You have to be nimble in reaching students on their terms," Abolmaali said. "I expect some of our students will be working professionals already in the field but looking to gain that edge in an industry that is demanding many things of managers. We will provide those tools that will enable our construction management graduates to advance up the ladder."
The degree in construction management is unique in that it equips students with a mastery of the latest in sustainable building techniques along with traditional skills such as accurately detailing project scope, budget, construction schedules, and ability to satisfy quality, safety and environmental expectations.
Texas has the nation's highest employment rate in construction management with nearly 30,000 construction managers working in Texas, with an annual mean salary of $87,400, according to the latest data from the U.S. Bureau of Labor Statistics. The bureau also reported that construction managers with bachelor degrees have earned annual salaries as high as $150,250. Demand for construction managers in the state is expected to increase by 25.2 percent by 2022.
North Texas is the fourth fastest growing region in the country and ranks among the top three U.S. metro areas for business expansion, relocation, and employment growth.
"The construction industry is exploding in North Texas," said Monte Thurmond, executive vice president of AECOM Hunt. "We need the construction management professionals necessary to continue efficiently and without delay on our projects. In starting this new degree, UTA is providing just that."
"Construction management is a specialized career path and the need for accomplished professionals in this area continues to be high in Texas and specifically here in North Texas," said Arcilia Acosta, owner/CEO of CARCON Industries and Construction and CEO of STL Engineers. Acosta was appointed by Texas Governor Greg Abbott in 2016 to serve as a member of the Texas Higher Education Coordinating Board. "UTA is a leader in innovative programs and is doing exactly what we are doing hopeful of our public universities - looking beyond today's horizon and preparing to fill tomorrow's labor needs with advanced skill sets that compliment industry needs and contribute to a healthy economy."
Graduates of the new degree program will be prepared to apply principles of construction, planning, scheduling and job costing to buildings and other structures.
"All indicators are that North Texas is enthusiastically anticipating this new offering from UTA's Department of Civil Engineering, and now that this is a reality, the program will significantly enhance the scale and intensity of the interaction that the College enjoys with the construction industry" said Peter Crouch, dean of the UTA College of Engineering.
About the Department of Civil Engineering
UTA's Department of Civil Engineering ranks No. 87 in U.S. News & World Report's Best Graduate Schools rankings. The department boasts more than 1,000 students with about half in graduate degree programs. Civil Engineering faculty have active grants with the National Science Foundation, the U.S. Department of Transportation, Texas Department of Transportation, cities throughout Texas and the nation, and global industry leaders.
About The University of Texas at Arlington
The University of Texas at Arlington is a Carnegie Research-1 "highest research activity" institution. With a projected global enrollment of close to 57,000, UTA is one of the largest institutions in the state of Texas. Guided by its Strategic Plan 2020 Bold Solutions|Global Impact, UTA fosters interdisciplinary research and education within four broad themes: health and the human condition, sustainable urban communities, global environmental impact, and data-driven discovery. UTA was recently cited by U.S. News & World Report as having the second lowest average student debt among U.S. universities. U.S. News & World Report ranks UTA fifth in the nation for undergraduate diversity. The University is a Hispanic-Serving Institution and is ranked as the top four-year college in Texas for veterans on Military Times' 2017 Best for Vets list.