UTA Esports team wins top prize of free tuition
The University of Texas at Arlington Esports Club won the Heroes of the Dorm® National Championship in an impressive sweep of the popular video gaming competition.  The UTA team went 29-0 during the three-week long tournament.  All five members of the team won free tuition for their remaining collegiate years.
The March Madness style tournament featured 64 schools from across the United States and Canada playing Blizzard Entertainment's Heroes of the Storm, a multiplayer online battle arena video game.  UTA defeated Louisiana State University in the finals in Las Vegas.
UTA's Heroes of the Dorm team includes students Eugene Tseng, a senior finance major; Richard Tran, a senior business information systems major; Toby Park, a freshman computer science major; Kevin Park, a senior biology major; Yusuf Sunka, a junior political science major; and Tony Lam, a sophomore finance major. 
Congratulations to the undefeated @UTArlington, your 2017 #HeroesoftheDorm National Champions! pic.twitter.com/6o2Swct4g4

— Heroes of the Storm (@BlizzHeroes) April 9, 2017
"Congratulations to the 2017 Heroes of the Dorm, UT Arlington, for an awesome run through this year's tournament," said Mike Morhaime, CEO and cofounder of Blizzard Entertainment. "The teams competing represent the future of competitive gaming, and it's been a thrill seeing them in action."
This was a redeeming win for the Mavericks after they placed second in last year's­ Heroes of the Dorm tournament.
"Going into this tournament, we knew it was our last chance to win before two of our key members graduated," Eugene Tseng said. "We wanted to take it all this time, so as soon as the tournament was announced we formed our team and began to spend hours and hours practicing to ensure our victory." Tseng said the team's structured practice regimen led to its calm and collected demeanor through the competition.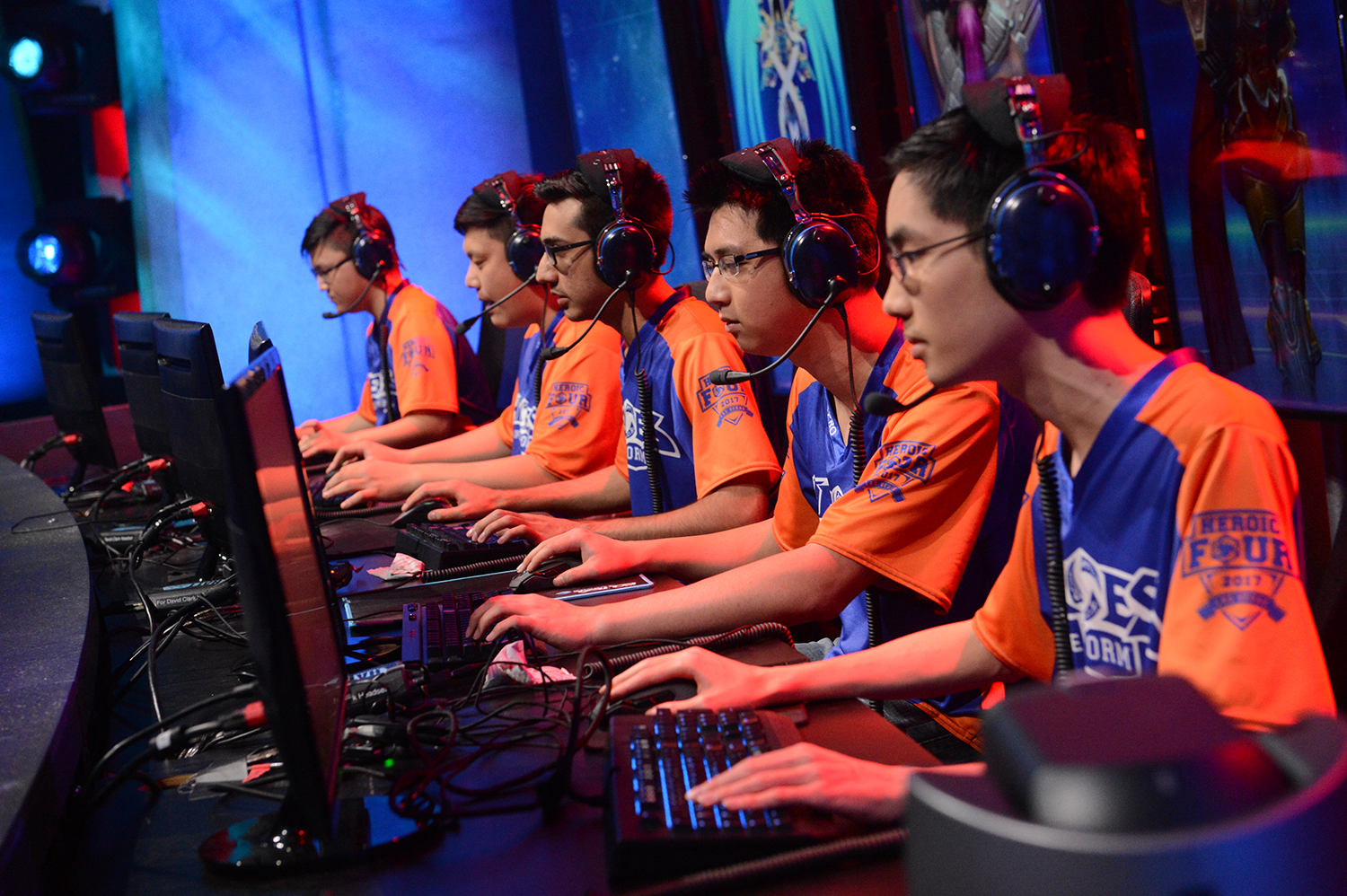 The students typically spend between four and six hours a day practicing, plus study time. The team utilizes time management, confidence, and game theory skills from their academic courses when gaming.
Tseng says lessons from his management class have helped the team train, "by effectively 'managing' our small team in a way to resolve disagreements, we can get the most out of our limited practice time."
The team was featured in a 2016 documentary about about the Heroes of the Dorm tournament called A New Hero: The Rise of College Esports.
The UTA Esports club was founded in 2011 and boasts 125 active members. It is noted as one of the most active collegiate clubs in the country, fielding 16 teams for nine different video games.
"I am extremely proud of the team," Economics Professor and Club Advisor Michael Ward said. "Imagine that what you do for fun also wins you a full-ride scholarship?"
About The University of Texas at Arlington
The University of Texas at Arlington is a Carnegie Research-1 "highest research activity" institution. With a projected global enrollment of close to 57,000, UTA is one of the largest institutions in the state of Texas. Guided by its Strategic Plan 2020 Bold Solutions|Global Impact, UTA fosters interdisciplinary research and education within four broad themes: health and the human condition, sustainable urban communities, global environmental impact, and data-driven discovery. UTA was recently cited by U.S. News & World Report as having the second lowest average student debt among U.S. universities. U.S. News & World Report lists UTA as having the fifth highest undergraduate diversity index among national universities. The University is a Hispanic-Serving Institution and is ranked as the top four-year college in Texas for veterans on Military Times' 2017 Best for Vets list.
About Heroes of the Storm®
Heroes of the Storm brings together a diverse cast of iconic characters from Blizzard's far-flung realms of science fiction and fantasy, including the Warcraft®, StarCraft®, Overwatch®, and Diablo®universes. Across the Battlegrounds of the Nexus, teams of five players come together to compete in epic, adrenaline-charged battles where only coordination, teamwork, and strategy can win the day. To learn more about Heroes of the Storm, head over to the official website at www.heroesofthestorm.com.