UTA History professor named fellow of National Humanities Center
John Garrigus, a professor in the Department of History at The University of Texas at Arlington, has been named a Fellow of the National Humanities Center.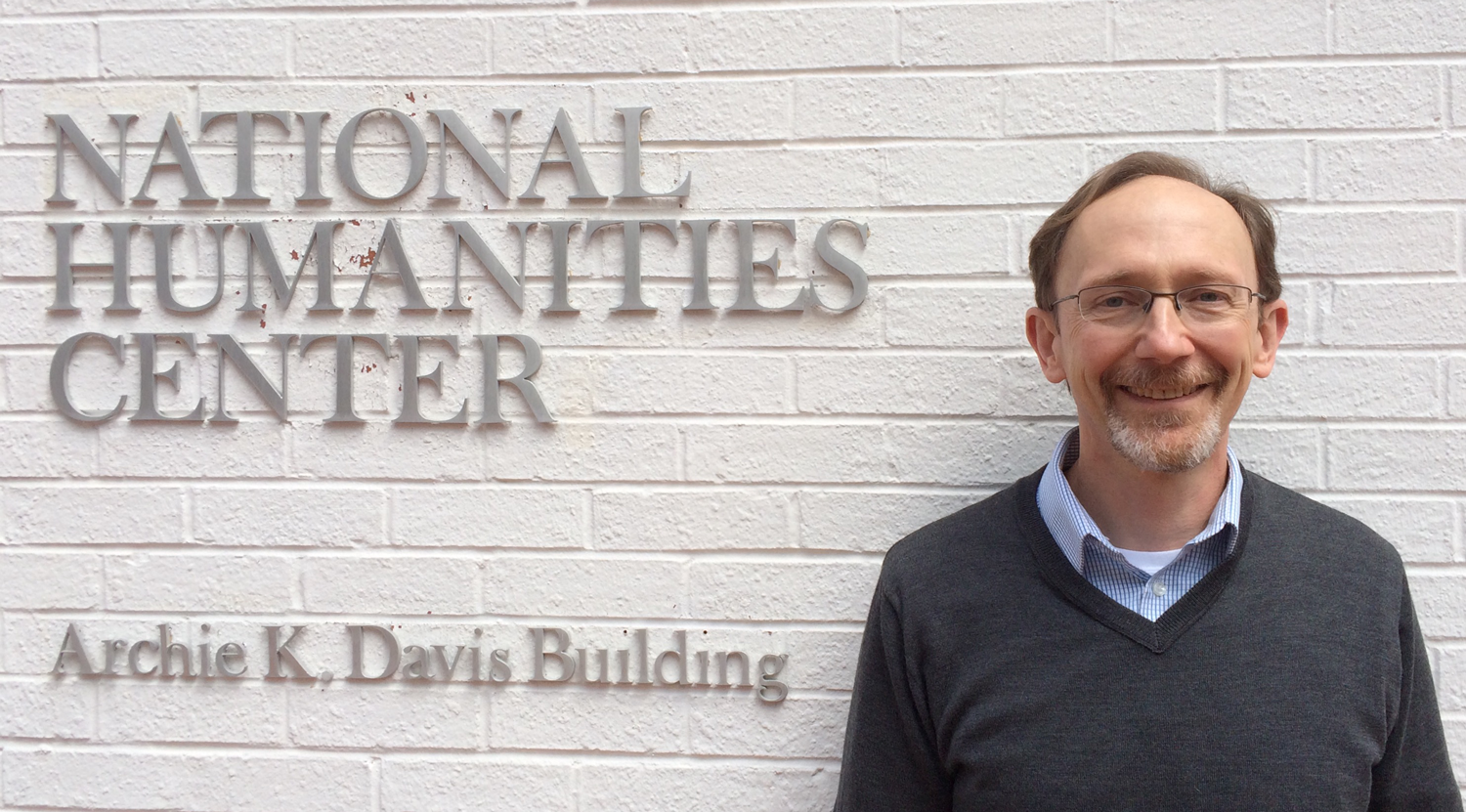 Garrigus is one of 35 Fellows selected for the 2017-18 academic year. The program is highly competitive with less than six percent of applicants being chosen. Garrigus and other fellows in humanities fields such as English, philosophy, art history and religion will spend a year focused on writing and research.
"This is an extremely prestigious honor and it's great to be recognized." Garrigus said.  "I will use my fellowship to write about 18th century events that resonate with crises affecting all of us now: climate change, disease and global immigration."
Garrigus will use primary research from archives in Paris, Bordeaux and Aix-en-Provence and geographic information systems technology (GIS) to provide a new explanation for thousands of mysterious deaths that preceded the Haitian Revolution -- the only successful slave uprising in modern history.
The book he will write, Macandal is Saved, explores why French colonists mistakenly believed an escaped slave known as Macandal was a rebel and mass poisoner. Garrigus' data shows that anthrax, enabled by climate change and environmental degradation, was to blame.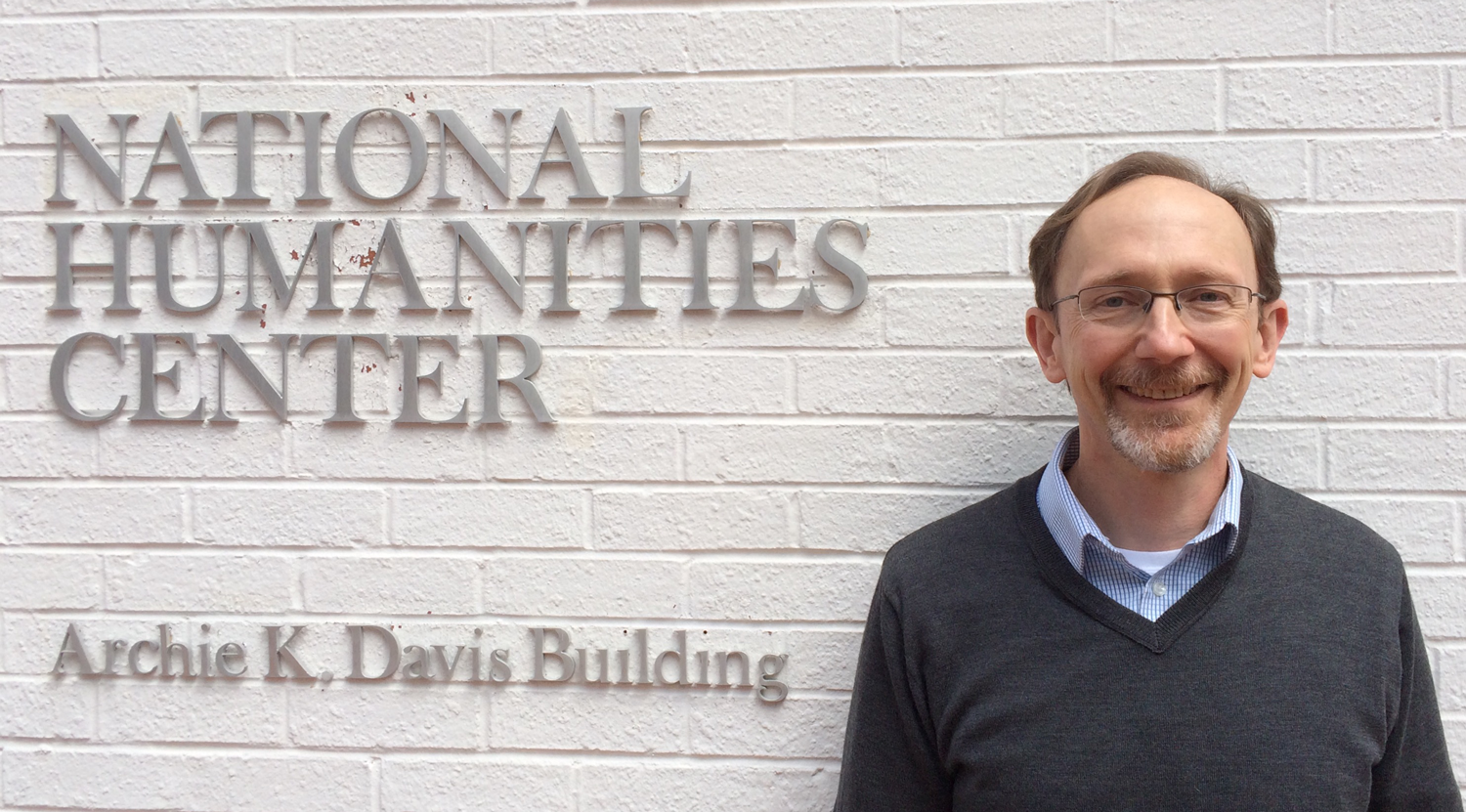 UTA's Strategic Plan 2020:Bold Solutions|Global Impact inspired Garrigus to investigate health and the human condition using new technological tools. "For two centuries the myth of "Macandal the poisoner" obscured how French colonization introduced the deadly anthrax bacillus into the New World," Garrigus says.  In 2016 the College of Liberal Arts Digital Humanities grant jumpstarted his GIS research.
Garrigus joined UTA in 2006 and is an expert on Caribbean history. As a Fulbright Senior Scholar, he travelled widely in Haiti. In May he will speak in Paris about his recently published monograph, The Plantation Machine.
Garrigus' work supports the excellence of the Department of History's Ph.D Program in Transatlantic History, which focuses on the interactions of people and regions across the Atlantic from the fifteenth century to present.
The Department of History's graduate program currently ranks No. 132 in the nation, according to U.S. News and World Report.
"The foundation of the department's success is our faculty," said Professor and Department of History Chair Scott Palmer. "Dr. Garrigus' Fellowship is a testament to our faculty's engagement in innovative, world-class research and their deserved reputations as leading experts in their respective fields of study."
The National Humanities Center is a privately incorporated institute for advanced study in the humanities. Since 1978, the Center has awarded fellowships to more than 1,300 scholars whose work has resulted in the publication of more than 1,500 books in all fields of humanistic study. 
About The University of Texas at Arlington
The University of Texas at Arlington is a Carnegie Research-1 "highest research activity" institution. With a projected global enrollment of close to 57,000, UTA is one of the largest institutions in the state of Texas. Guided by its Strategic Plan 2020 Bold Solutions|Global Impact, UTA fosters interdisciplinary research and education within four broad themes: health and the human condition, sustainable urban communities, global environmental impact, and data-driven discovery. UTA was recently cited by U.S. News & World Report as having the second lowest average student debt among U.S. universities. U.S. News & World Report lists UTA as having the fifth highest undergraduate diversity index among national universities. The University is a Hispanic-Serving Institution and is ranked as the top four-year college in Texas for veterans on Military Times' 2017 Best for Vets list.