UTA, City of Arlington to host Renowned International Folk Art Festival
After two years of planning, the renowned International Folk Art Market | Santa Fe—rated the Best Art Festival in America by USA Today—is coming to the city of Arlington at The University of Texas at Arlington.
The inaugural Santa Fe International Folk Art Market at Arlington is Friday-Saturday, June 16-17, at The Green at College Park on the east side of the UTA campus.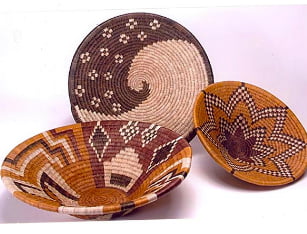 The market includes a diverse group of 35 master artists from Italy, Ghana, Uzbekistan, Nigeria, Ukraine, South Sudan, Myanmar, Peru, and several other countries.
Their handmade goods range from classic crafts and designs to modern interpretations in basketry, beadwork, jewelry, ceramics, apparel, textiles, rugs, home accessories, paintings, pottery, metalwork, and woodcarvings.
Arlington resident and Santa Fe market fan Linda Dipert asked the Santa Fe organizers to consider branching out after learning about the mission and economic impact of the annual fair.
"I read an impact report that said $3 million in art was sold and 90 percent was going home with the artists," she said. "And there was more than $13 million for Santa Fe in tourism, and I thought that would be great for Arlington."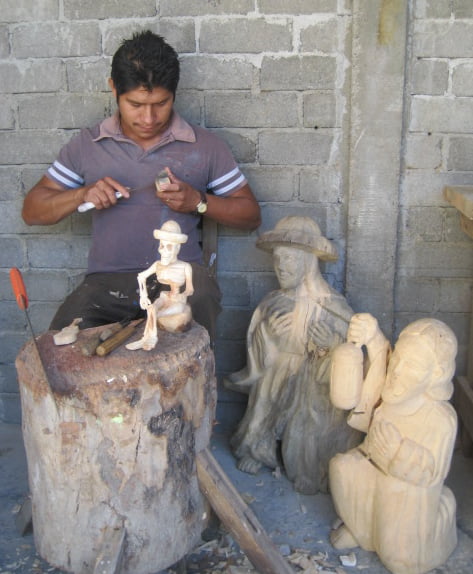 Dipert said supporting these international artists and their fellow craftsmen in their country is "like doing mission work at home."
The Annual International Folk Art Market | Santa Fe, a program of the International Folk Art Alliance (IFAA), was created in part to help artists from around the world become successful entrepreneurs while preserving and promoting art forms and cultures indigenous to their respective communities. The founding of the Santa Fe International Folk Art Market at Arlington continues the tradition by providing more opportunities for artists to succeed.
"They liked Arlington and the 'Dream City' tag line," Dipert continued. "They liked the University and the diversity at UTA and in the city."
Two years later, the Santa Fe International Folk Art Market at Arlington is a reality. Organizers estimate about 500 volunteers have been or will be involved in the inaugural event.
"IFAA is thrilled to find in Arlington, Texas, the right partners—the Arlington Visitors and Convention Bureau, The University of Texas at Arlington, Arlington Cultural Tourism Council, civic leaders, and stellar community leaders in Linda Dipert and Tony Pompa—to help create more opportunities for artisan entrepreneurs from around the world." Jeff Snell, CEO of IFAA, said.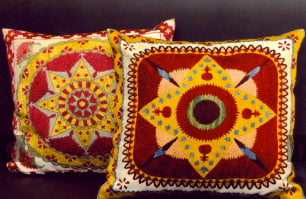 The VIP event Friday night gives guests a first opportunity to shop and enjoy the ambiance of "A Night in Old Havana." Tickets are $150 for the evening, which is set for 6:30-9 p.m., and include admission to Saturday's market.
On Saturday visitors will find beautiful folk art for sale, internationally inspired food and entertainment. An Early Bird ticket for $25 buys admission from 8-10 a.m. General admission tickets are $10 for 10 a.m.-6 p.m. Admission is free 6-8 p.m.
Youth age 16 and younger are admitted free all day Saturday.
Volunteers are needed for the event and will receive a free T-shirt and admission to the Saturday sale.
Parking is $10.
For details, tickets, and volunteer registration, go to folkartalliance.org/arlington.
About International Folk Art Market | Santa Fe
International Folk Art Market | Santa Fe is held in partnership with the New Mexico Department of Cultural Affairs, Museum of International Folk Art, Museum of Indian Arts and Culture, Museum of New Mexico Foundation, and the City of Santa Fe. For detailed information and schedule of events, visit folkartalliance.org.
About The University of Texas at Arlington
The University of Texas at Arlington is a Carnegie Research-1 "highest research activity" institution. With a projected global enrollment of close to 57,000 in Academic Year 2016-17, UTA is one of the largest institutions in the state of Texas. Guided by its Strategic Plan 2020 Bold Solutions|Global Impact, UTA fosters interdisciplinary research and education within four broad themes: health and the human condition, sustainable urban communities, global environmental impact, and data-driven discovery. UTA was cited by U.S. News & World Report as having the second lowest average student debt among U.S. universities. U.S. News & World Report lists UTA as having the fifth highest undergraduate diversity index among national universities. The University is a Hispanic-Serving Institution and is ranked as the top four-year college in Texas for veterans on Military Times' 2017 Best for Vets list. 
--Written by Teresa Smith Newton