UTA and DART partner to offer transformational learning experience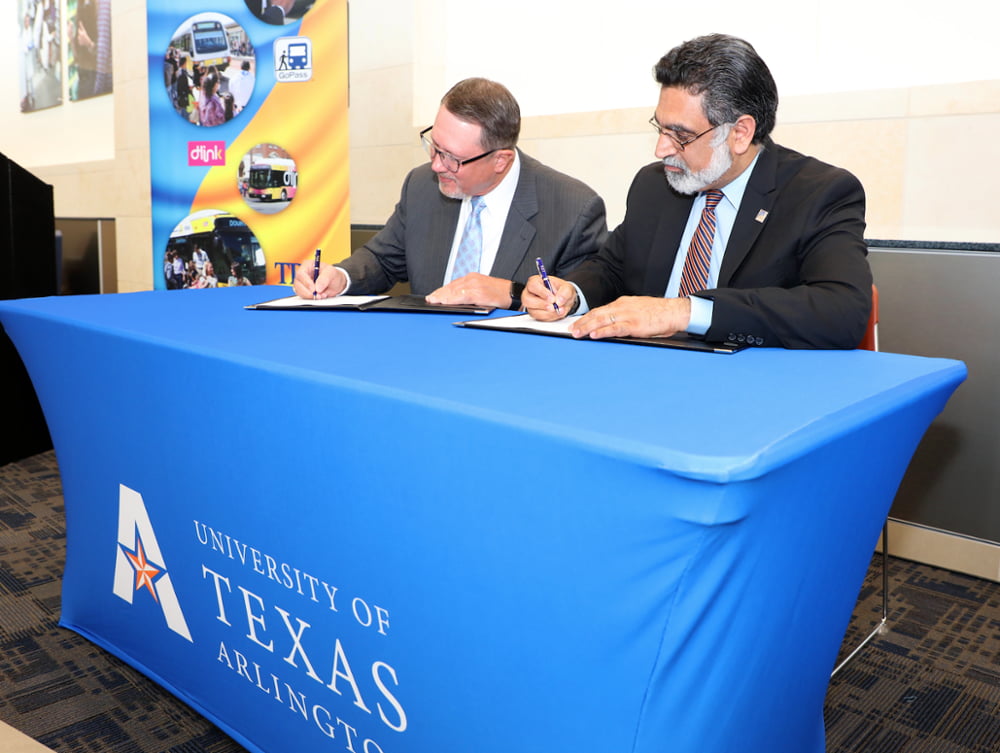 The University of Texas at Arlington and Dallas Area Rapid Transit today launched a first-of-its-kind partnership offering select UTA undergraduate students valuable experiential learning opportunities in the fields of business, engineering, urban planning and transportation management.
Students chosen to participate in the UTA/DART Transportation Leadership Academy will spend one year interacting with key DART executives as they develop progressive transportation initiatives for one of the nation's largest metropolitan areas.  Students will be able to combine a rigorous academic degree with practical experience that includes exposure to high level strategy.  After this inaugural year, the program will expand to include a paid internship for participants during the summer between their junior and senior years. 
"DART is looking for the next generation of engineers, planners and designers," said Gary Thomas, DART President/Executive Director. "UTA has a proven track record of developing smart, strong leaders. By launching this partnership, we are building a new talent pipeline. The critical thinkers who graduate from UTA will be uniquely prepared to compete for jobs in the transit sector in Dallas-Fort Worth or anywhere in the world."
The UTA/DART Transportation Leadership Academy targets undergraduate students on track to graduate in Spring 2018 from UTA's College of Business, College of Engineering and College of Architecture, Planning and Public Affairs, all of which offer programs ranked by U.S. News & World Report.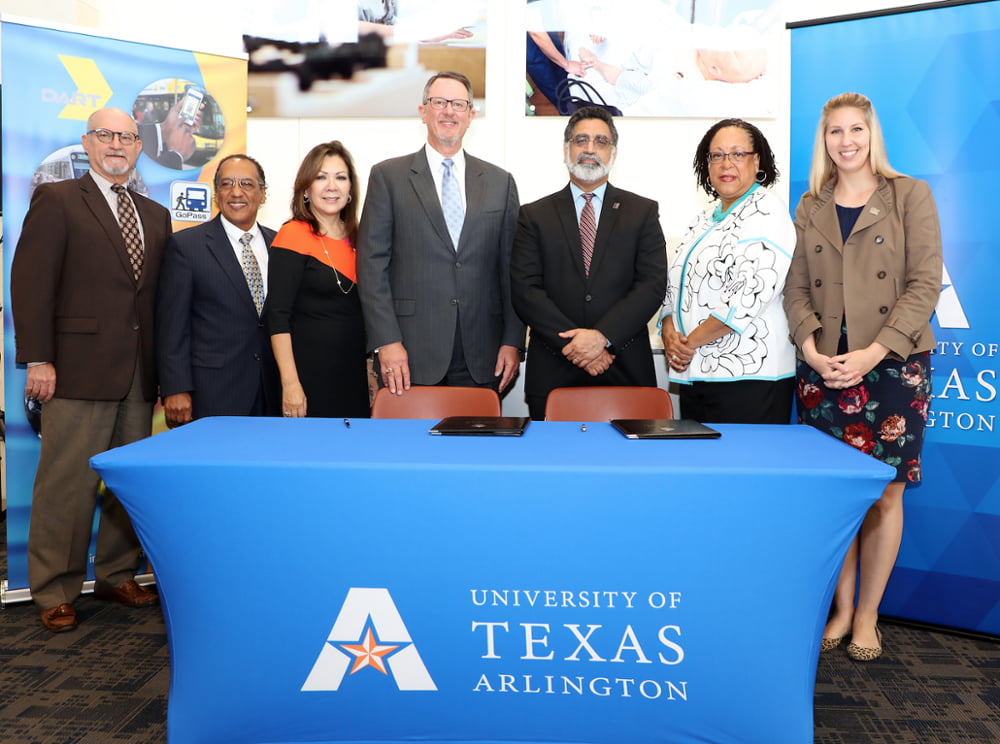 UTA's aggressive Strategic Plan 2020 Bold Solutions | Global Impact focuses on fostering sustainable urban communities around the world while guiding the emergence of the Dallas/Fort Worth region as a megacity. The academy aligns with these themes and the University's commitment to transform the student experience by providing real-world learning opportunities and ensuring graduates are career-ready. 
Additionally, this partnership with DART is among the many steps that UTA is taking to ensure greater alignment and synergy between the University and the community it serves.  It also addresses a key guiding aspiration of UTA's strategic plan, which is to provide a meaningful internship to each student prior to graduation.
"Our faculty have developed significant expertise in smart urban development strategies aimed at relieving pressure on existing infrastructure and this is helping communities around the world.  The UTA/DART Transportation Leadership Academy adds a new dimension to this and I'm grateful to DART for their vision in enhancing student preparation," said UTA President Vistasp Karbhari. "As the third-largest producer of degrees in Texas, the UTA/DART Transportation Leadership Academy is a new opportunity for our graduates to make a significant impact on North Texas while gaining transformative educational experiences."