UTA civil engineer earns grant to improve quality of streamflow modeling
Increasing demand for better information related to the flow of streams and rivers across the United States prompted the National Center for Atmospheric Research to create a high-resolution National Water Model in 2016, and a researcher at The University of Texas at Arlington is working to improve the quality of forecasts based on the model.
Seongjin Noh, assistant professor for research in UTA's Civil Engineering Department, will use a two-year, $209,564 National Oceanic and Atmospheric Administration grant to create a streamflow data assimilator to improve the National Weather Service's ability to monitor and predict floods and droughts in the nation's rivers and streams.

Civil Engineering Professor D.J. Seo is co-principal investigator on the project. The National Center for Atmospheric Research and the NWS Office of Water Prediction will collaborate with the UTA team.
The National Water Model is a next-generation forecasting model which simulates the flow of rivers and streams over the entire continental United States. To date, NOAA's water flow forecasts have been available for only about 4,000 river locations, including 335 in the NWS's West Gulf River Forecast Center's service area which consists most of Texas and a majority of New Mexico. The model greatly expands forecast points to 2.7 million stream locations nationwide, which would provide much more detailed information, but also presents a large challenge in keeping the model states consistent with the unfolding reality.
Noh will use data assimilation, which takes real-time observations and incorporates them into mathematical models to improve the accuracy of NWM forecasts.
"Observations often provide the best information about the current state of the dynamic system but they do not tell, by themselves, what the future may look like. If we combine observations with the model, we can produce more accurate predictions," Noh said. "This approach increases accuracy and specificity in forecasts that could be of great use during disaster events."
"If we work basin by basin, we can't see the whole picture. With large-scale modeling we can see an entire region and better understand and predict the impact of disasters," Noh said.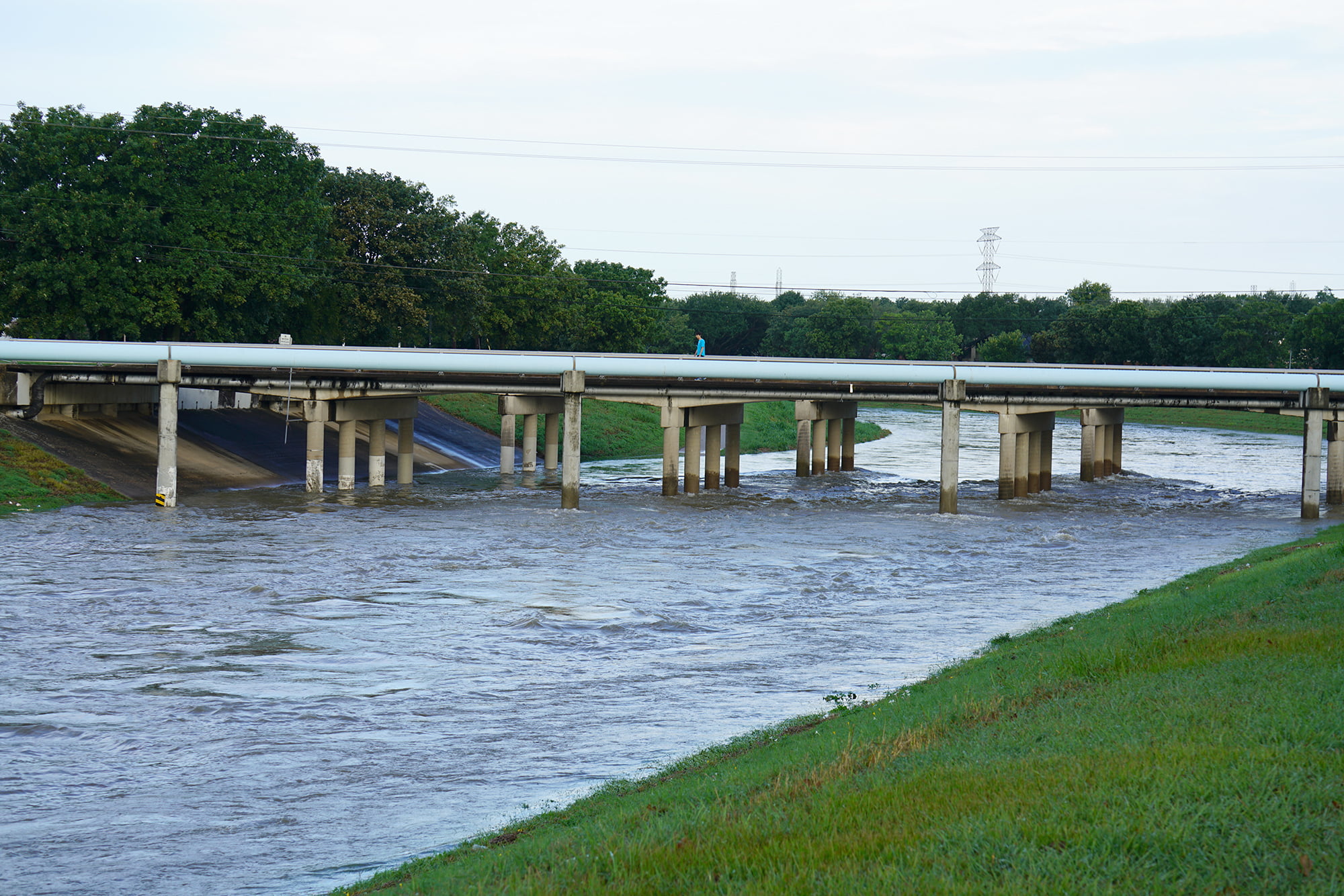 "For instance, streamflow forecasting worked well during Hurricane Harvey, but it was difficult to get information on exactly where flooding would occur," Noh said. "Our system would make the process much more efficient and allow increased accuracy and specificity that could be of great use during disaster events."
Noh's research is an example of innovative thinking in the area of data-driven discovery and sustainable urban communities, two of the themes of UTA's Strategic Plan 2020: Bold Solutions | Global Impact, said Ali Abolmaali, Tseng Huang Endowed Chair and Professor in the Department of Civil Engineering.
"As we have seen in flood events in the past several years and the recent hurricanes which hit Texas and Florida, the ability to understand streamflow and predict flooding is an important part of disaster preparedness. Dr. Noh and Dr. Seo's work in this area will have a positive impact on municipalities as they plan their responses to future natural disasters," Abolmaali said.
--  Written by Jeremy Agor