'A great start to my journey at UTA'
UTA My Way welcomes students from all backgrounds and identities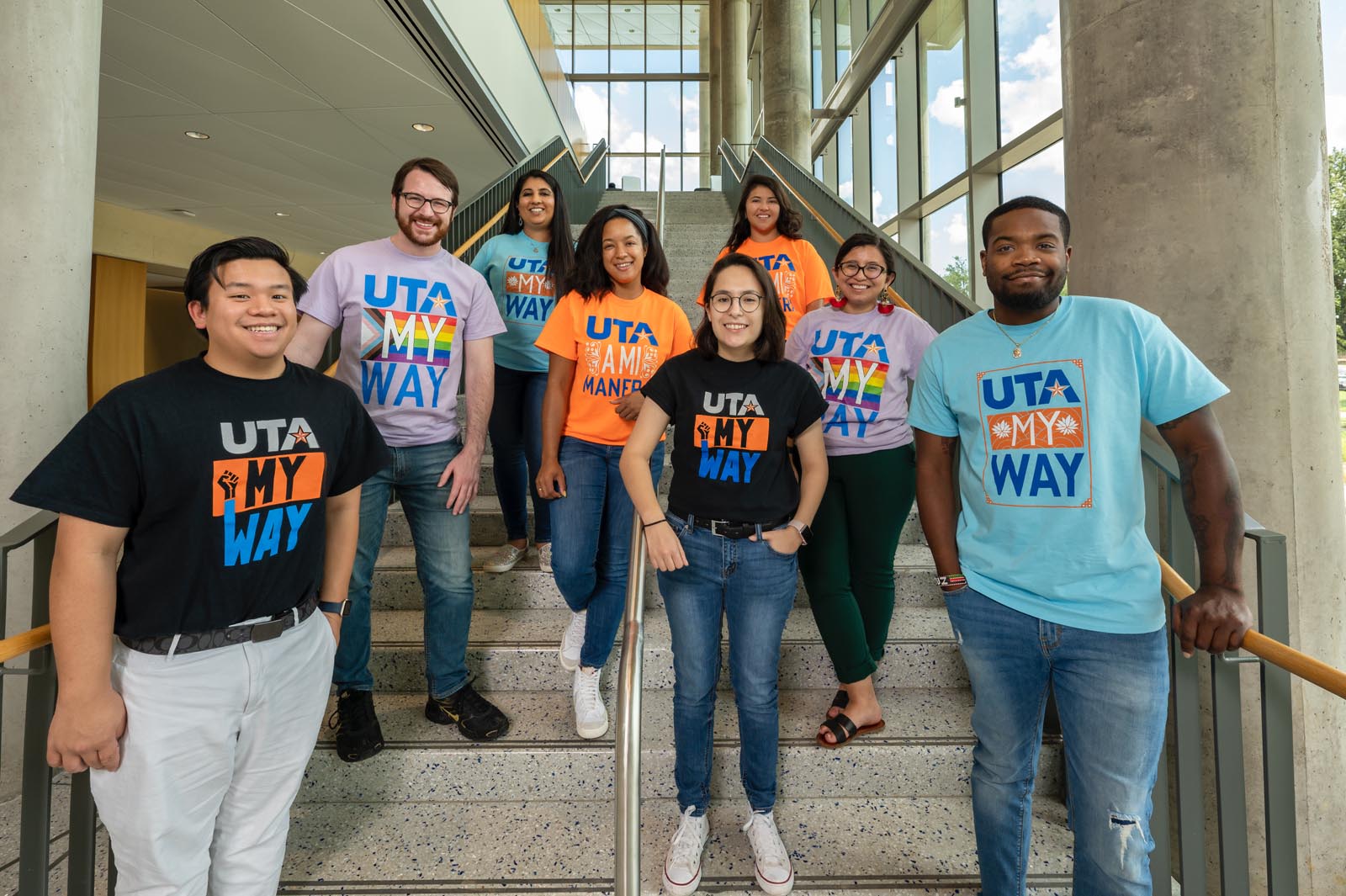 Though she isn't starting classes until the fall, Veronica Levrie has already received a unique welcome to The University of Texas at Arlington thanks to the UTA My Way program.
"I was honored that my transfer advisor invited me to UTA My Way," said Levrie, who previously studied at Weatherford College. "I felt important, like UTA really wanted me to join the University. I had many options when it came to transferring, and this event sealed the deal—I could really see myself obtaining a degree here."
UTA My Way highlights the many cultural communities at UT Arlington, ranked fifth in the nation by U.S. News & World Report for ethnic diversity among its undergraduates. Open to incoming freshmen and transfer students, UTA My Way features guests who share their perspectives on the University's commitment to diversity, equity and inclusivity and offers information sessions and discussions with cultural student leaders on campus. Students who attend are entered into drawings to win UTA giveaways and scholarship awards.
"Hearing the stories of students and staff who have been at UTA before me and what they were able to accomplish gave me tons of inspiration," Levrie said. "Seeing how they make everyone feel included has been a great start to my journey at UTA."
The offices of Admissions and Multicultural Affairs created the program as a way to introduce new students to the uniqueness of UTA. This year, separate events in the series focused on different groups of students—such as African American and Black students, Latinx students and LGBTQ+ students—and celebrated how they contributed to UTA's campus through engagement, faculty involvement and student leadership.
Jessica Sanchez, director of Student Advocacy Services, says intentionality is key, and every student needs to be heard, seen and recognized.
"We want to ensure every Maverick is equipped with the essentials needed in order to engage in the campus community, develop as young professionals and achieve academic success at UTA," said Sanchez, who is also an adjunct professor for social work and the Women's & Gender Studies program. "It's important that they feel affirmed and courageous when on campus and as they navigate the real world."
Rebecca Lothringer, associate vice president for enrollment, called the UTA My Way series "a labor of love" and says more events will be announced when the academic year kicks off this fall.
"It was amazing to see the representation of faculty, staff and students who were all eager to be a part of the programs and to demonstrate the wealth of cultures, diversity and beliefs that not only make up UTA, but that we welcome and support here," Lothringer said. "While we are made up of so many rich cultures and backgrounds, at the end of the day, we are all Mavericks. It's been so much fun to highlight and celebrate the different cultures that make up our student body."
Additional support for the series was provided by UTA's student resource offices and staff from Financial Aid and Scholarships, the Center for African American Studies, the Center for Mexican American Studies and Student Advocacy Services, which includes the LGBTQ+ Program, Relationship Violence & Sexual Assault Prevention and the Emergency Assistance Fund.