Public health professor receives Mujeres Legendarias Award
Hernandez named legendary woman by Ford Motor Company for public health advocacy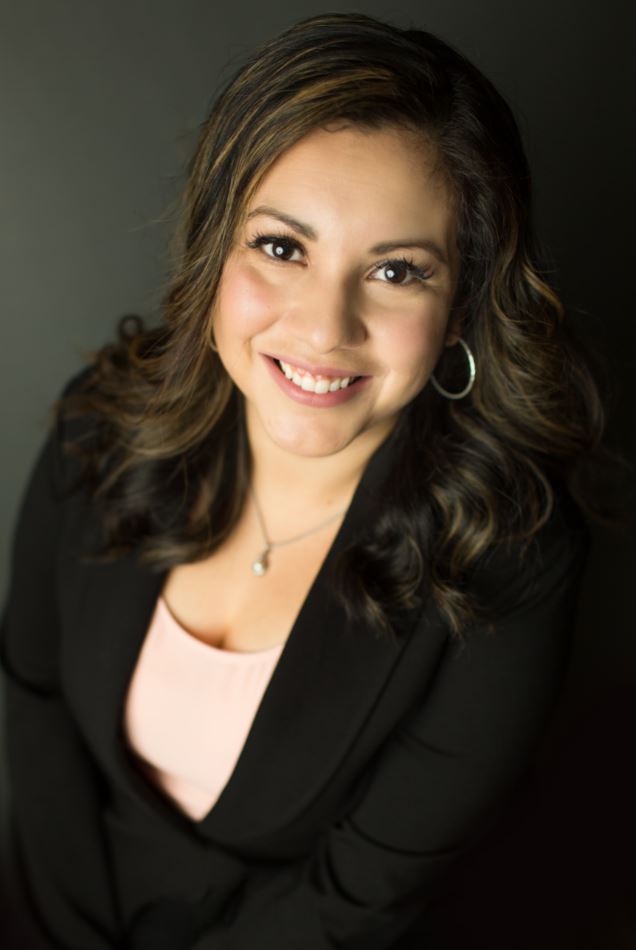 Denise Hernandez, a public health adjunct professor in the College of Nursing and Health Innovation at The University of Texas at Arlington, said a passion for helping her community led her to a career in public health.
Her research focuses on how Community Health Workers (CHW) can bridge the gap between patients and health care systems, and on CHW workforce development.
For her contributions to her field, Hernandez is one of four North Texas recipients of the 2021 Mujeres Legendarias Award presented by the Ford Motor Company.
Mujeres Legendarias, or legendary women, is a national program honoring Hispanic women who improve their communities by embodying the four pillars of the Ford brand: quality, safe innovation, smart innovation and sustainability.
Maria Martinez-Cosio, interim dean of UTA's College of Architecture, Planning, and Public Affairs (CAPPA) and past recipient of the Mujeres Legendarias Award, suggested Hernandez be nominated for the award.
"The award recognizes community engagement and a commitment to excellence," Martinez-Cosio said. "Dr. Hernandez certainly exhibits those traits. I served as her doctoral dissertation chair and witnessed firsthand her commitment to bettering her family and her community."
Hernandez, a first-generation American, said her journey was marked by support from family, a drive to help her community and a desire to achieve what many thought was not possible.
Hernandez received a Bachelor of Science in allied health and a Master of Public Health from Texas A&M University. She later earned her doctorate in public administration from CAPPA. Her passion for addressing the needs of under-resourced communities has led her to focus on the impact of CHWs in vulnerable populations.
"Being a first-generation college-bound student and becoming a professor was unthinkable when I was growing up," she said. "It seemed particularly difficult because I was the daughter of an immigrant and a single mother. Her support and hard work allowed me to pursue my dreams."
Hernandez is the founder and executive director of the DFW Community Health Worker Association and a member of the founding board of directors for the Texas Association of Promotores and CHWs, where she oversees the association's role in the National Institutes of Health-funded Tarrant County Community-Engagement Research Alliance project. It focuses on addressing COVID-19 concerns and vaccine hesitancy in vulnerable populations.
Hernandez is also a member of the UTA team recently awarded the Coalition of Urban-Serving Universities' inaugural Racial Justice and Equity Program Award.
Michele Bobadilla, assistant provost for Hispanic student success and senior associate vice president for outreach services and community engagement, said UTA is home to many outstanding Hispanic and Latina women who deserve recognition. Bobadilla submitted Hernandez's nomination for the award.
"Women like Dr. Hernandez work incredibly hard to better their communities," said Bobadilla, also a past recipient of the award. "Recognitions like the Ford Mujeres Legendarias award only solidify what we already know: UTA is a leader in diversity and inclusion and a producer of remarkable leaders in a plethora of fields."
Along with Hernandez, Martinez-Cosio and Bobadilla, previous UTA recipients of the North Texas Mujeres Legendarias Award include Minerva Cordero, professor of mathematics and associate dean in the College of Science; Rose Youngblood, associate vice president for development in University Advancement; Liliana Perez-Nordtvedt, associate professor of strategic management and international business; and Elizabeth Couch, assistant director of media relations in University Advancement.
"This award is very humbling," Hernandez said. "It's not only recognizing what I'm doing and what I've done, but also the people who came before me who led me to where I am."