Maverick country—inclusive and vibrant
UTA celebrates LGBTQ+ history and pride with learning, resources, fun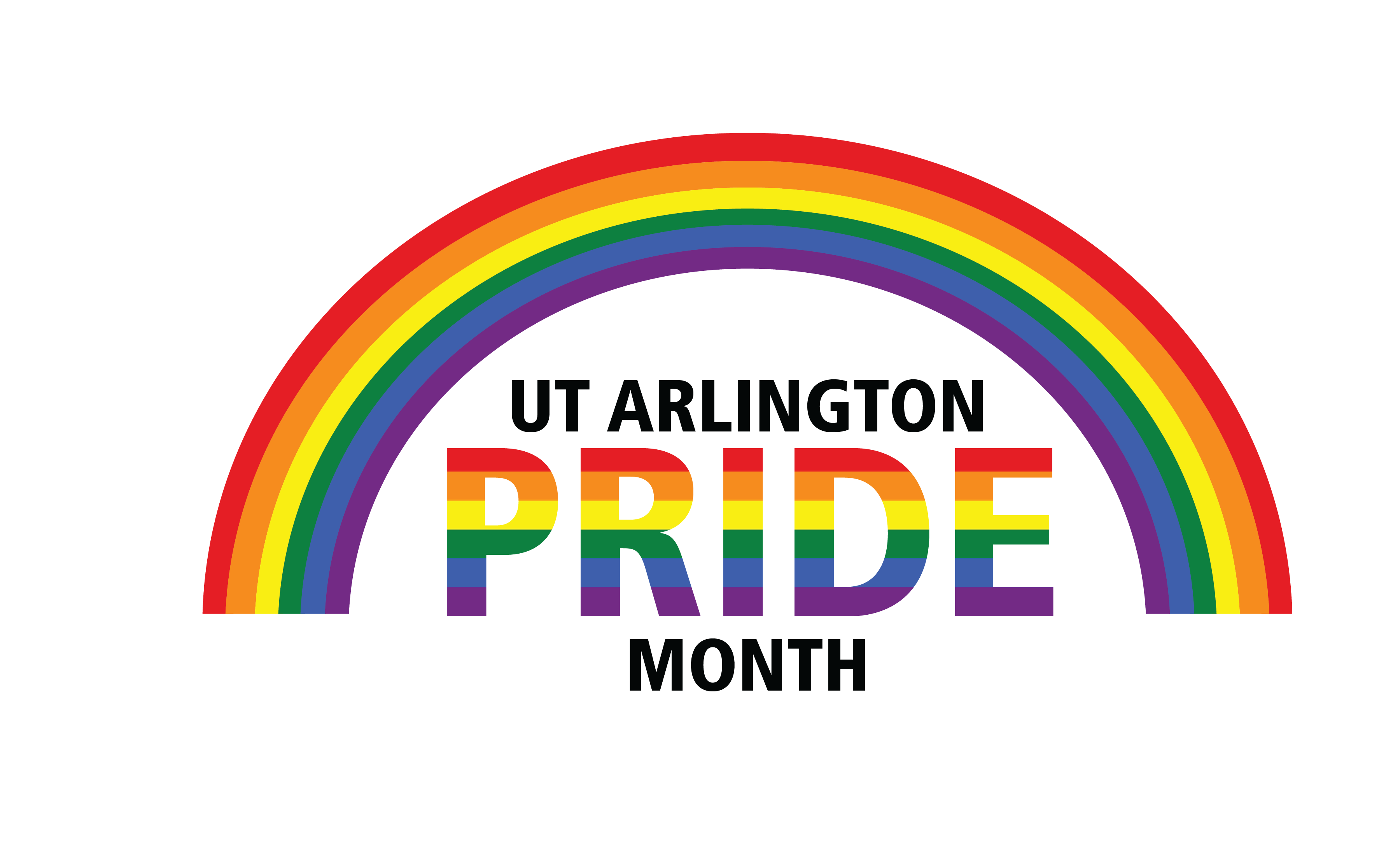 The University of Texas at Arlington's LGBTQ+ Program is commemorating LGBTQ+ History and Campus Pride Month this October with events celebrating the diversity of sexual and gender identities. A variety of both in-person and virtual programs will include guest speakers, lunch and learns, giveaways and more.
Campus Pride Month coincides nationally with LGBTQ+ History Month—an annual month-long observance of lesbian, gay, bisexual and transgender history and the history of the gay rights and related civil rights movements. LGBTQ+ History Month encourages honesty and openness about being LGBTQ+. National Coming Out Day is Oct. 11.
Josh Mackrill, LGBTQ+ Program coordinator at UT Arlington, said Pride celebrations let LGBTQ+ students be the most authentic versions of themselves.
"UTA is a diverse community made up of people with several intersecting identities," Mackrill said. "Celebrating that allows us to affirm LGBTQIA+ students and lets them know that the University stands with them in advocacy and with resources."
Events include:
On Oct. 11 at noon, the campus can meet virtually for

Pride Month: MavAlly 2.0

—a great way for faculty, staff and students to learn how to be an ally to the LGBTQ+ community. Licensed clinical social workers will talk about a variety of affirmative care strategies for the LGBTQ+ community.

On Wednesdays in October, Mavericks are invited to the Queering Out to Lunch Series, which features discussions about

travel

,

literature

and

police interactions

through an LGBTQ+ lens. Locations vary across campus.

The

UTA Drag Show

will be Nov. 3 in Rosebud Theatre starting at 5 p.m. The first drag show in two years will be hosted by award-winning DFW drag queen Kiana Lee. All tips and donations will go toward UTA's LGBTQ+ Program scholarship fund.
Liam Rhodes, current Mr. UTA and a junior studying social work, said the UTA Pride events will be both fun and educational. Rhodes said he hopes UTA students and staff participate and learn new things.
"Growing up, I did not know many queer people until I started college at UT Arlington," Rhodes said. "I saw the amazing community of people who identified as LGBTQ+ making their voices heard, as well as non-UTA students who did everything they could to offer support. Often times different communities feel underrepresented, but they can come to these events and feel supported and seen."