'There's always something to be thankful for'
UTA Thanksgiving dinner brings together students, faculty and staff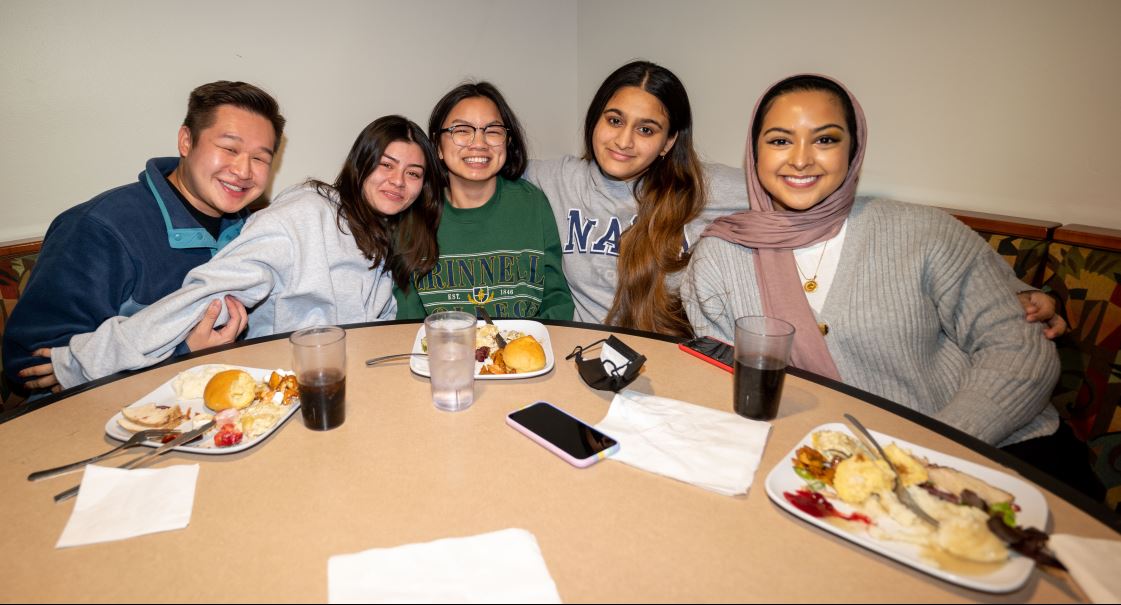 Students, faculty and staff at The University of Texas at Arlington gathered in the Connection Café on Tuesday for an evening full of food and giving thanks.
The campus-wide Thanksgiving feast, which began in 2017, has its roots in an annual potluck Thanksgiving dinner that the Office of International Education (OIE) organized for international and study abroad students to introduce them to an American tradition. Now it's open to all students, faculty and staff.
"The Thanksgiving dinner is a time for the UTA community to gather together to recognize and celebrate the many things that we have to be thankful for," said Jay Horn, OIE executive director. "The dinner always includes a "Gratefulness Wall" where participants share what they are grateful for that year. It is a physical manifestation of all that we have been blessed with, even in difficult times."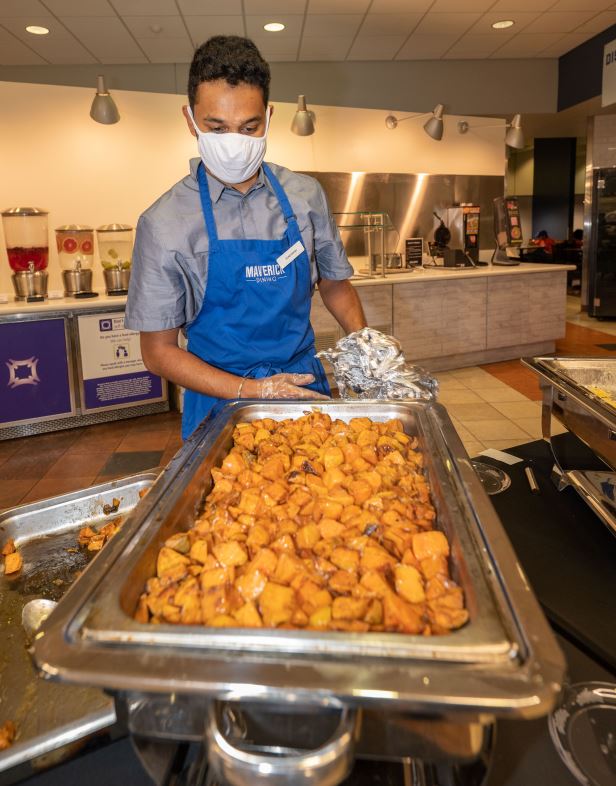 Brian Nguyen and Aleema Haq, both seniors studying biology at UT Arlington, sat with a group of friends enjoying the meal in a big booth.
"We both wrote on the 'Gratefulness Wall' that we're thankful for our friends," Nguyen said. "I'm enjoying the Thanksgiving atmosphere and spending quality time with my friends."
The Arlington natives said their favorite dishes at the UTA feast were the butternut squash ravioli and the buttermilk mashed potatoes.
"The best part is that everyone is coming together," Haq said.
UTA Dining Services prepared all the Thanksgiving classics, including turkey, cranberry sauce and cornbread dressing. A pianist played holiday music near the center of the café while the sounds of friendly conversation and the clinking of dishes and silverware filled the room.
"We are so excited for the return of this annual event at UTA," said David Albart, director of the University Center. "With the University not able to celebrate this event last year due to the pandemic, it feels all the more special this year to gather with our family and friends."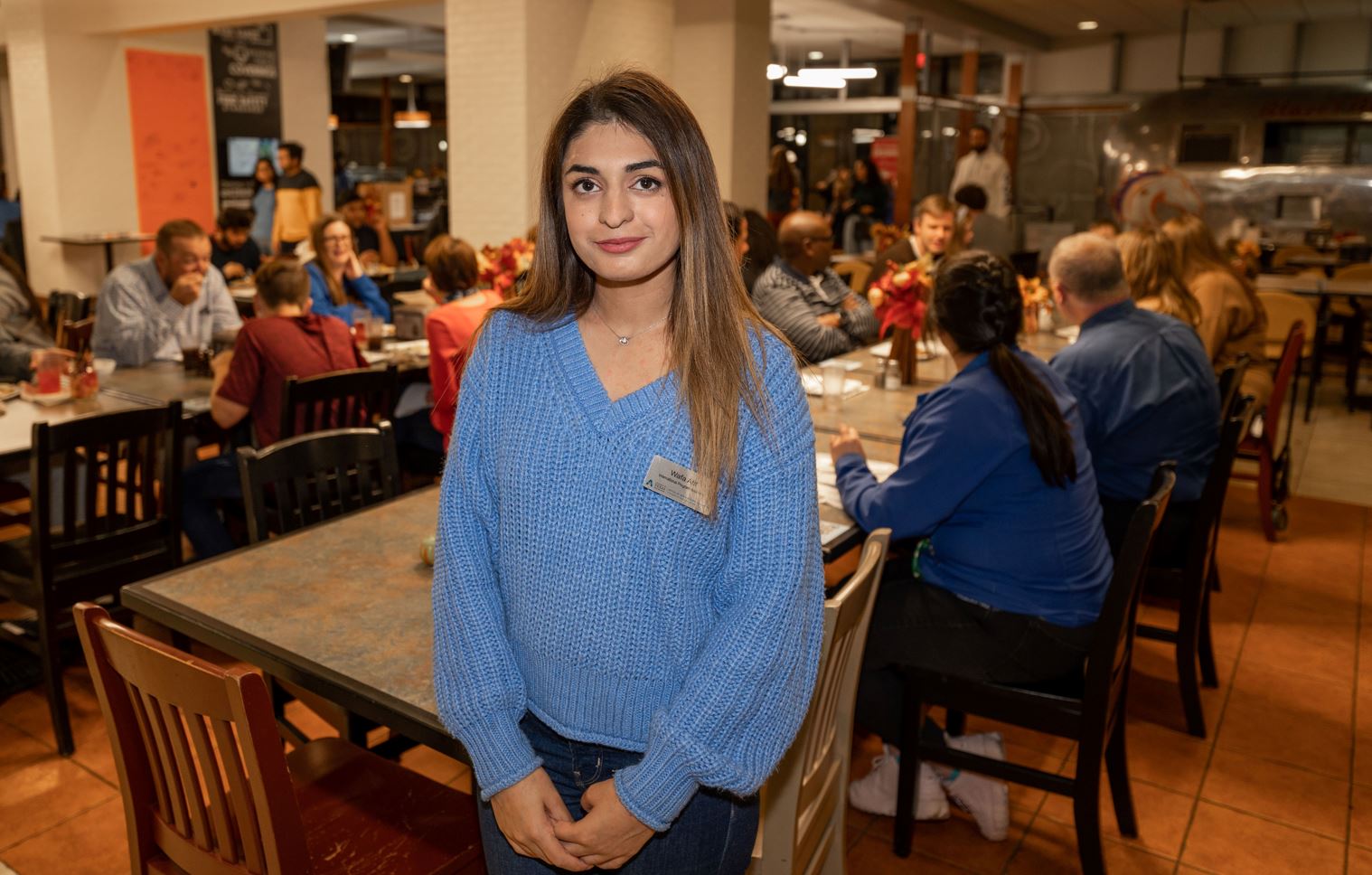 Wafa Atif, a junior majoring in public health, first came to UT Arlington in the fall of 2019. She then had to go back to her home country of Pakistan during COVID-19 in 2020. Atif was finally able to return to campus this August.
"I'm glad to be back on campus at UTA and at events like this where different cultures are brought together to create a whole diverse community," Atif said. "It's amazing to be back to in-person classes, enjoying the vibe on campus and engaging in different activities—because that's what college life is all about. It's really nice to see people gather together, have dinner and share how there's always something to be thankful for."