A celebration of Black excellence
Fifth annual Evening of Black Excellence ceremony honored UTA graduates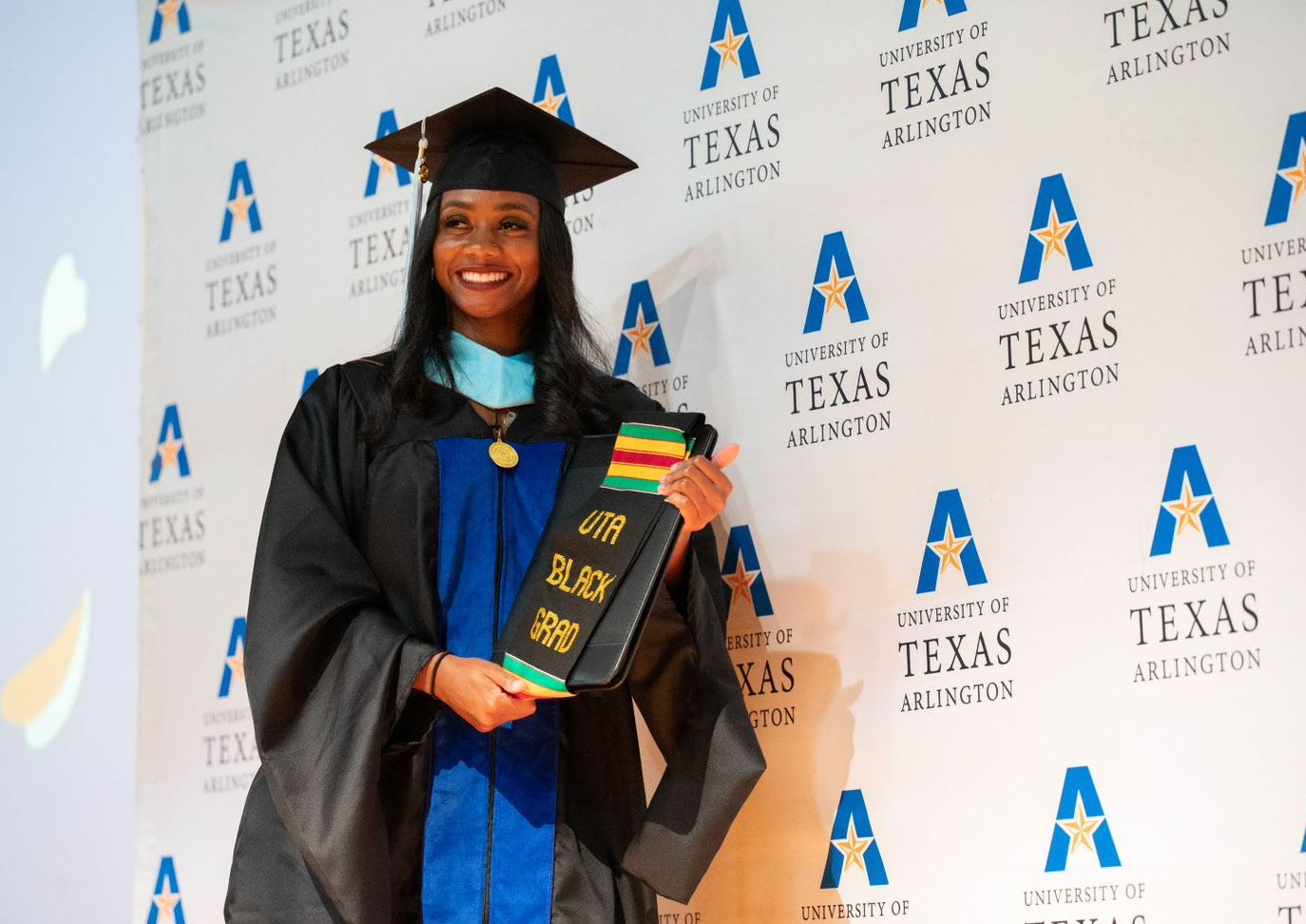 The University of Texas at Arlington celebrated its graduating Black, African and African American students with a ceremony that embraced the pillars of scholarship, heritage, culture and community.
At "An Evening of Black Excellence" on May 11, participants joined the Maverick Melodies Choir in performing "Lift Every Voice and Sing," often referred to as the Black National Anthem. Graduates received a kente cloth graduation stole with colorful, intricately woven patterns from UTA's Center for African American Studies (CAAS).
Trent Weatherspoon, who is graduating with a Bachelor of Business Administration in management, celebrated the evening with his fellow fraternity brothers in the UT Arlington chapter of Alpha Phi Alpha Fraternity Inc. Weatherspoon said he plans to continue his education by going for a master's degree.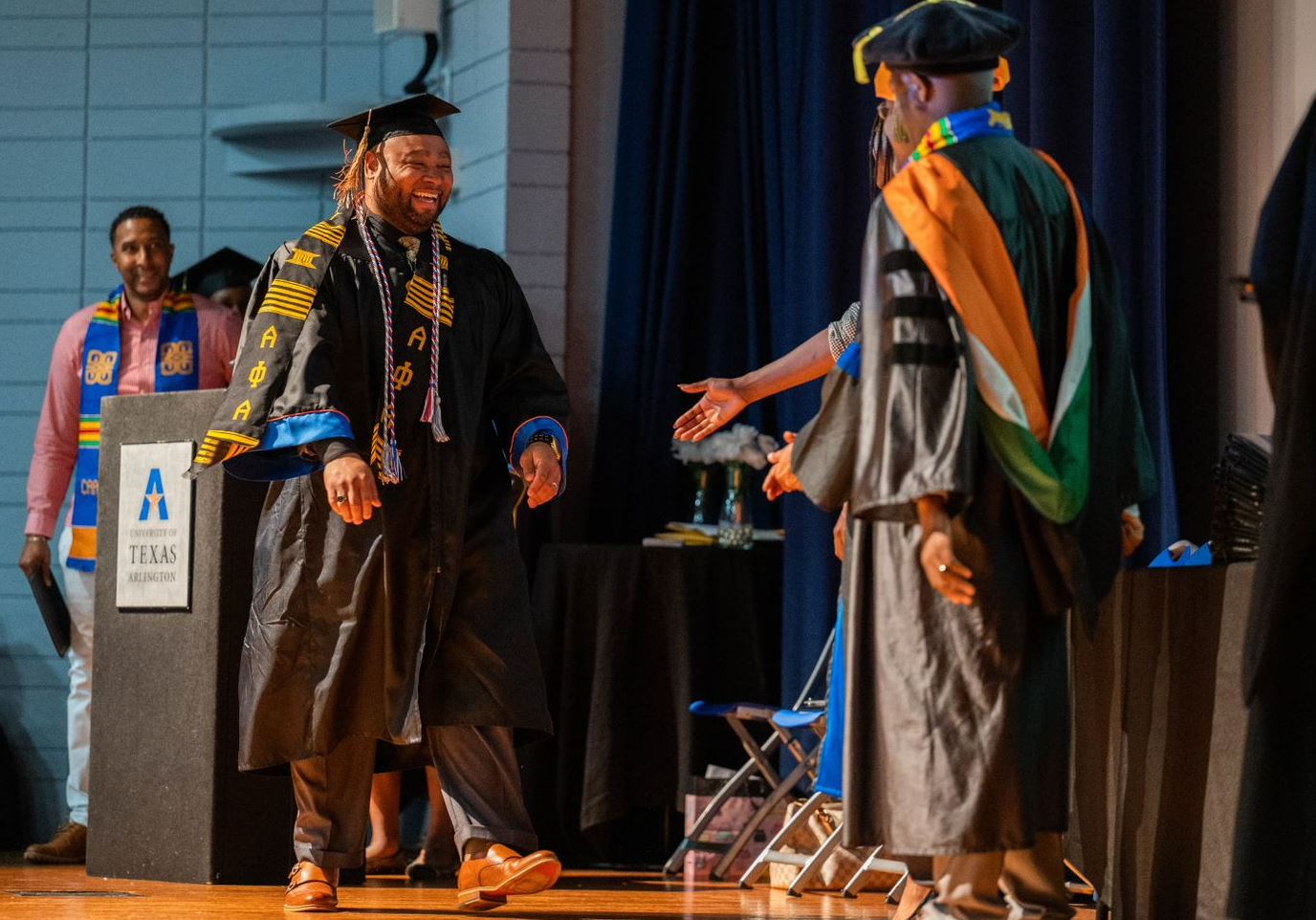 "As a first-generation college student, I wanted to set an example of excellence in education for my children to show them that anyone can get a degree," he said.
Part of a series of specialized commencement celebrations, the event acknowledged Maverick graduates who earned or will earn their degrees in fall 2021, spring 2022 and summer 2022. The ceremony also recognized Mavericks who minored in African American studies or participated in CAAS programs.
Tarayja White is working toward her Bachelor of Science in Nursing and is a recipient of a Pat Brandenburg Endowed Scholarship. Her mother, Tiffany White, said she and her husband drove from Shreveport, Louisiana, to celebrate their daughter.
"I have seen my daughter really thrive over these past few years in the UTA community, and she has gained so much support and confidence in becoming a nurse," Tiffany White said. "Her time at UTA has been beyond our expectations, and we are very excited to celebrate her."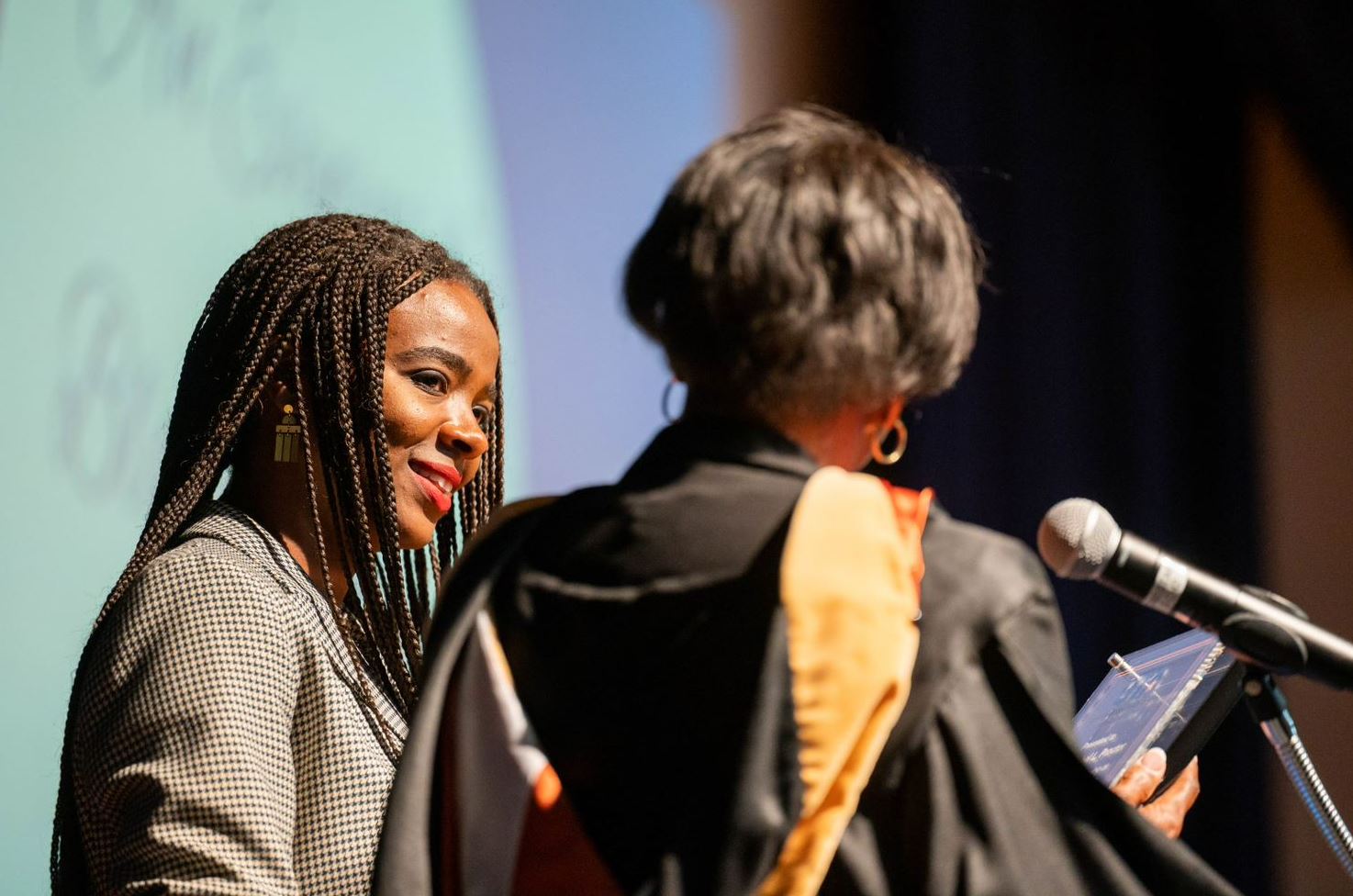 UTA alumna Rachel L. Proctor, mayor of the city of Desoto and recipient of the 27th Annual UT Arlington Distinguished African-American Alumni Award, served as keynote speaker.
"We have never fully arrived, and that's a good thing," Proctor said. "Always be learning, always be growing and be patient. This moment is not just for you. Find your place to serve others with what you've gained here at UTA. Your gifts are to enhance not only your life but also where you are called to serve and make positive change."
The event was co-hosted by CAAS, UTA's African American Faculty and Staff Association, the Office of Multicultural Affairs and the Office of Diversity, Equity and Inclusion.