CONHI receives $50,000 gift to advance nursing excellence
Donation from UTA's Delta Theta Chapter 102 of Sigma will support new Smart Hospital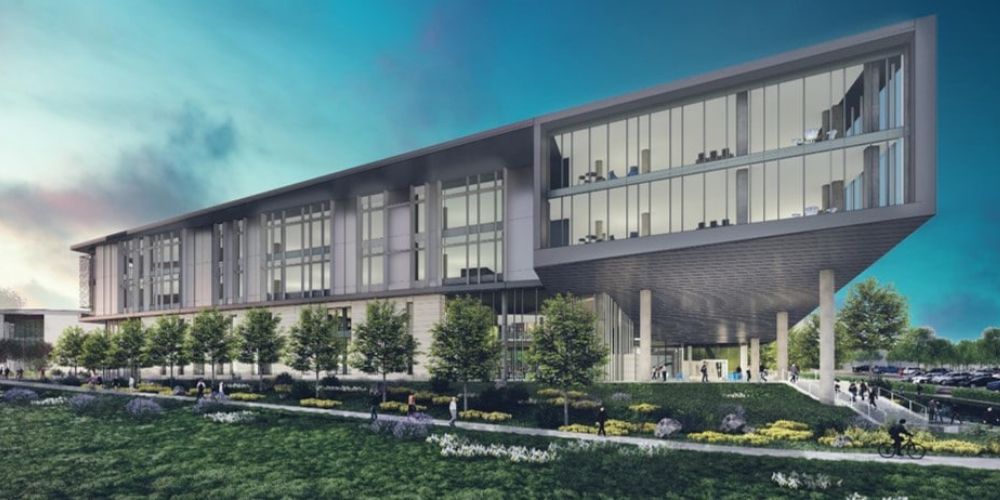 A $50,000 gift from the Delta Theta Chapter 102 of Sigma will provide a collaborative space in The University of Texas at Arlington's new Smart Hospital where faculty can engage with students, enhancing the nursing learning environment.
UTA will name the area the Sigma Learning and Engagement Space in recognition of the Delta Theta Chapter's generous investment in educating the next generation of nurses. The gift qualifies for a match from the Arlington Tomorrow Foundation, doubling its total value to $100,000.
Part of the College of Nursing and Health Innovation (CONHI), the new Smart Hospital will feature the latest in simulation technology and occupy the third floor of the School of Social Work/CONHI Smart Hospital Building currently under construction.
"The Delta Theta Chapter 102 of Sigma has long been one of UTA's most valued philanthropic partners," UT Arlington President Jennifer Cowley said. "This gift will accelerate our efforts to provide the technology-enriched experiences that nurses need to thrive in today's dynamic health care environment."
Sigma Theta Tau International Honor Society of Nursing, or Sigma, comprises about 540 chapters at more than 700 higher education institutions worldwide. Sigma promotes nursing scholarship, leadership and service and was the first U.S. organization to fund nursing research.
UTA's Delta Theta Chapter has established four endowments at the University that support nursing research and nursing students at the graduate and undergraduate levels. The chapter has also provided annual scholarship funding through CONHI's Dream Makers event and has supported an endowed professorship and an endowed graduate fellowship.
"We continue to be proud partners in advancing student and faculty excellence in UTA's College of Nursing and Health Innovation," said Sandra Laird, president of the Delta Theta Chapter 102 of Sigma. "We are pleased to make this commitment toward the new Smart Hospital to further stimulate learning within the nursing profession."
UTA broke ground on the School of Social Work/CONHI Smart Hospital Building in February 2021, with construction expected to conclude in late 2022. The 150,000-square-foot, state-of-the-art facility will complete UTA's health sciences quad and usher in a new era of interdisciplinary learning and collaboration between nursing and social work.
- Written by Mark Permenter, University Advancement