Native American heritage celebrated at annual UTA Powwow
Strengthening the Native community by sharing culture and empathy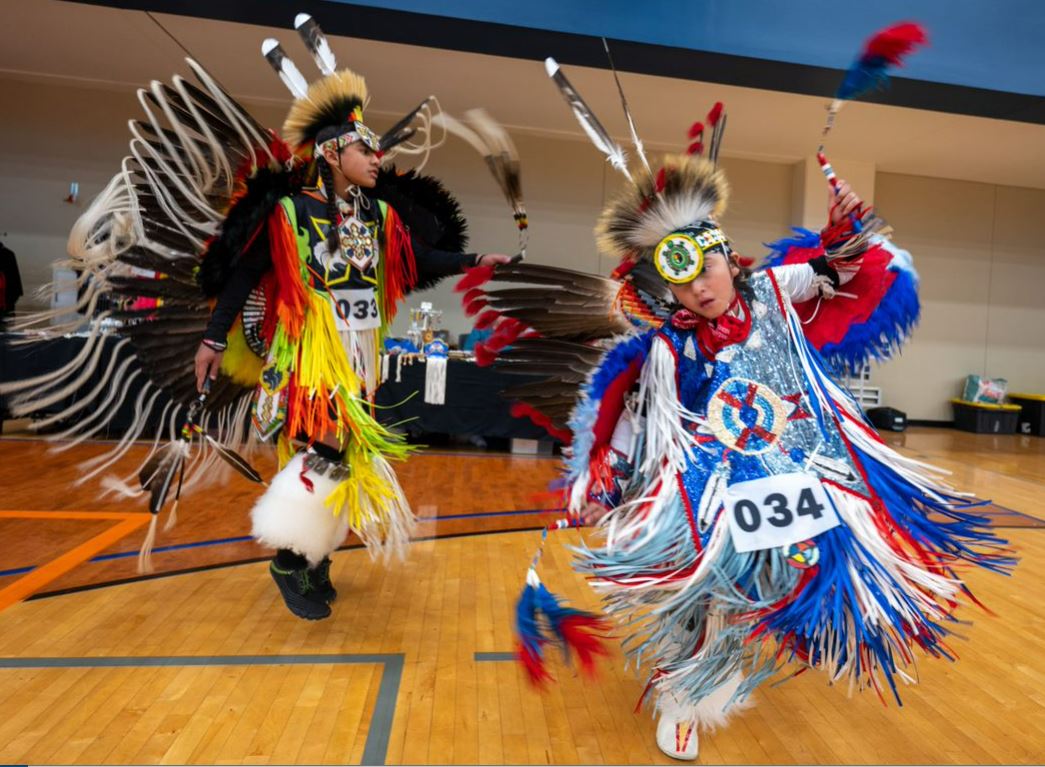 The University of Texas at Arlington hosted its 26th Annual Scholarship Benefit Powwow over the weekend. The Native American Student Association (NASA) sponsored the free community event, which was open to the public in the Maverick Activities Center.
"Powwows are celebrations and also a great way for people to be introduced to the culture," said Les Ridingin, assistant dean in UT Arlington's College of Liberal Arts.
Native American traditions, music and artwork were on display, and Native American vendors offered food such as "Indian tacos."
Members of Native American tribes from across Texas and Oklahoma gathered alongside visitors—including UTA President Jennifer Cowley—for the day-long event.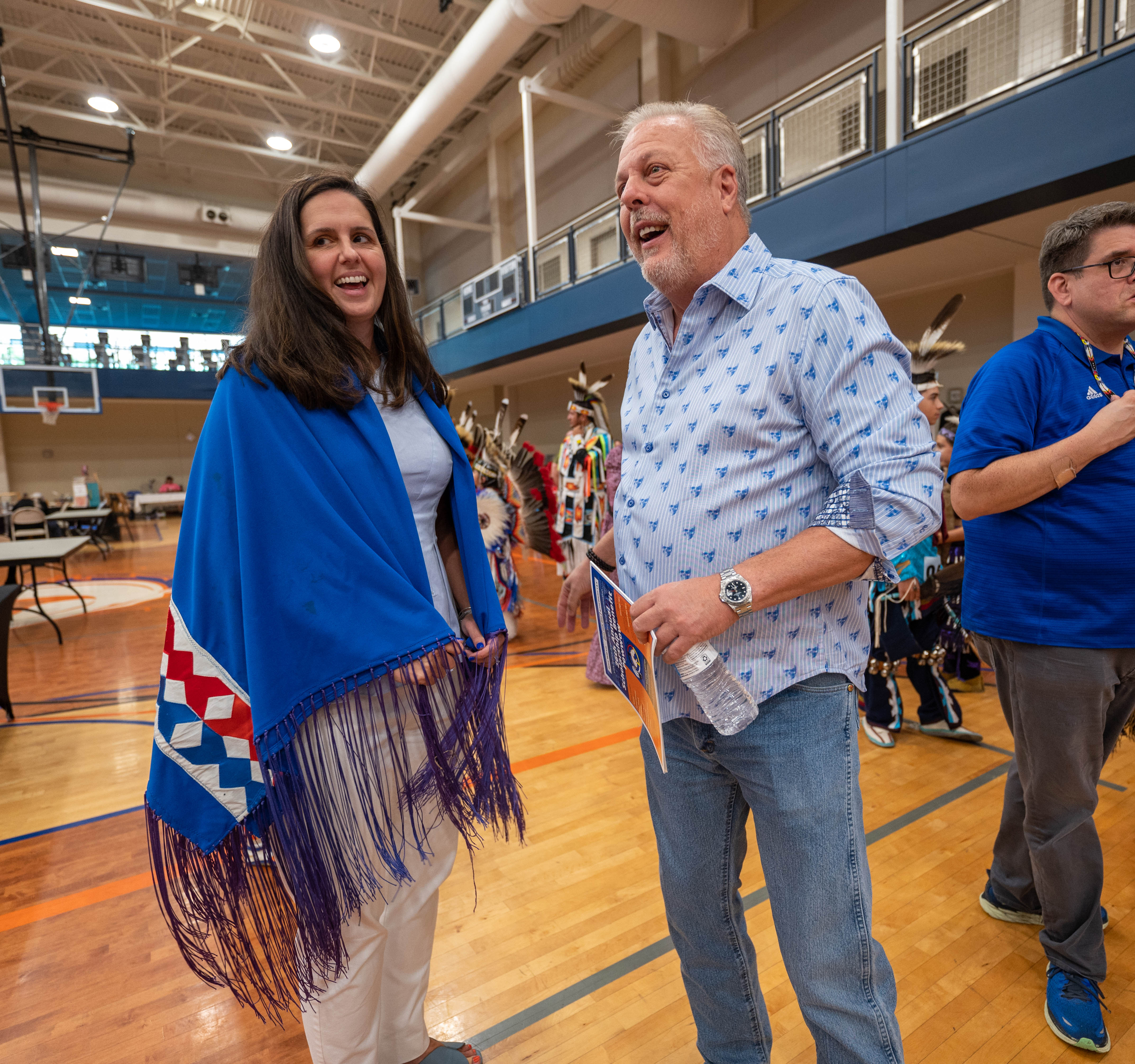 "Our ancestors stood here," Ridingin said. "This world was their world, and it is critical that more people know that."
The Powwow benefited the NASA Scholarship Program, which is open to Native and non-Native students at UTA who have contributed to the Native community. NASA is Texas' longest-running Native college student organization.
Stephen Silva Brave, who studies social work at UTA, said he was excited to help plan the event and is proud of his Native roots as an enrolled citizen of the Sicangu Lakota Nation, also known as the Rosebud Sioux Tribe.
"It's important for others to unlearn what they think they know and to come get involved with the community," he said.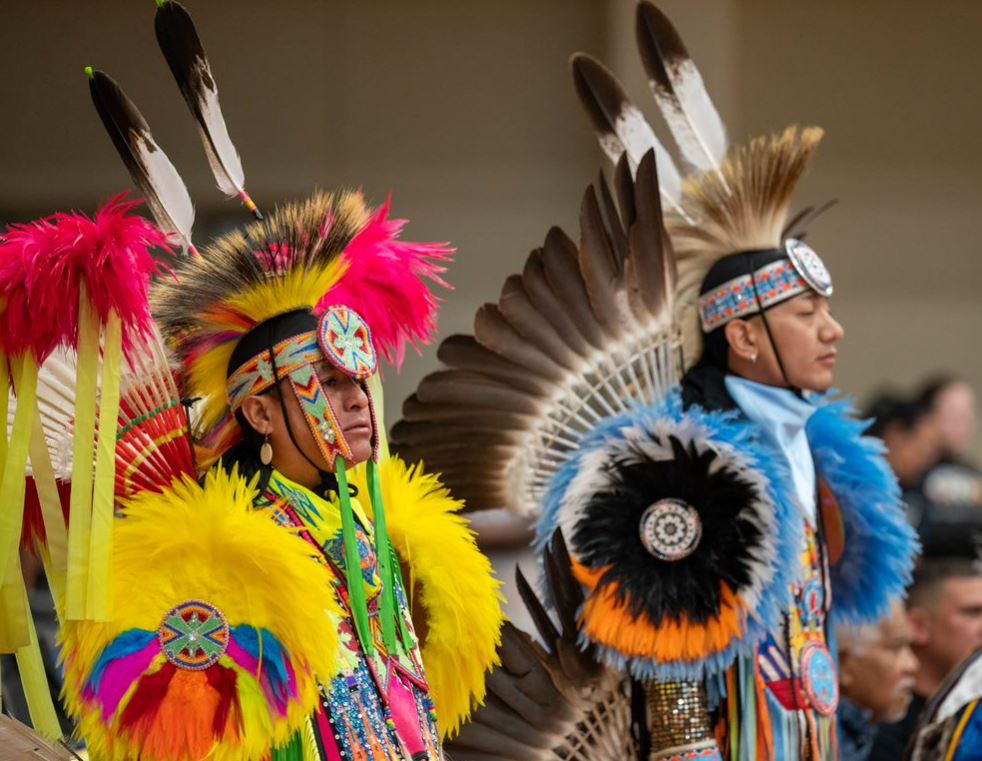 The Powwow featured a gourd dance, a traditional warrior's dance originating from the Kiowa and Comanche tribes. Other dances with performers in full regalia took place throughout the day, allowing attendees to meet with dancers, take photos and even join in on the traditions.
"You don't have to be Native American or Indigenous to learn more about our culture or to be supportive," Silva Brave said. "You just have to have empathy for others."
Earlier this year, UTA formally recognized its campus' historic ties to Indigenous peoples through a Native American Land Acknowledgement statement. It was a public recognition of UTA's ties to Native American lands and history. It reads:
"UT Arlington respectfully acknowledges the Wichita and Affiliated Tribes upon whose historical homelands this University is located. Their ancestors resided here for generations before being forcibly displaced by U.S. settlers and soldiers in the mid-1800s. We recognize the historical presence of the Caddo Nation and other Tribal Nations in the region; the ongoing presence and achievements of many people who moved to the area due to the Indian Relocation program of the 1950s and 1960s; and the vital presence and accomplishments of our Native students, faculty, and staff."