'A call to action'
UTA issues Native American Land Acknowledgement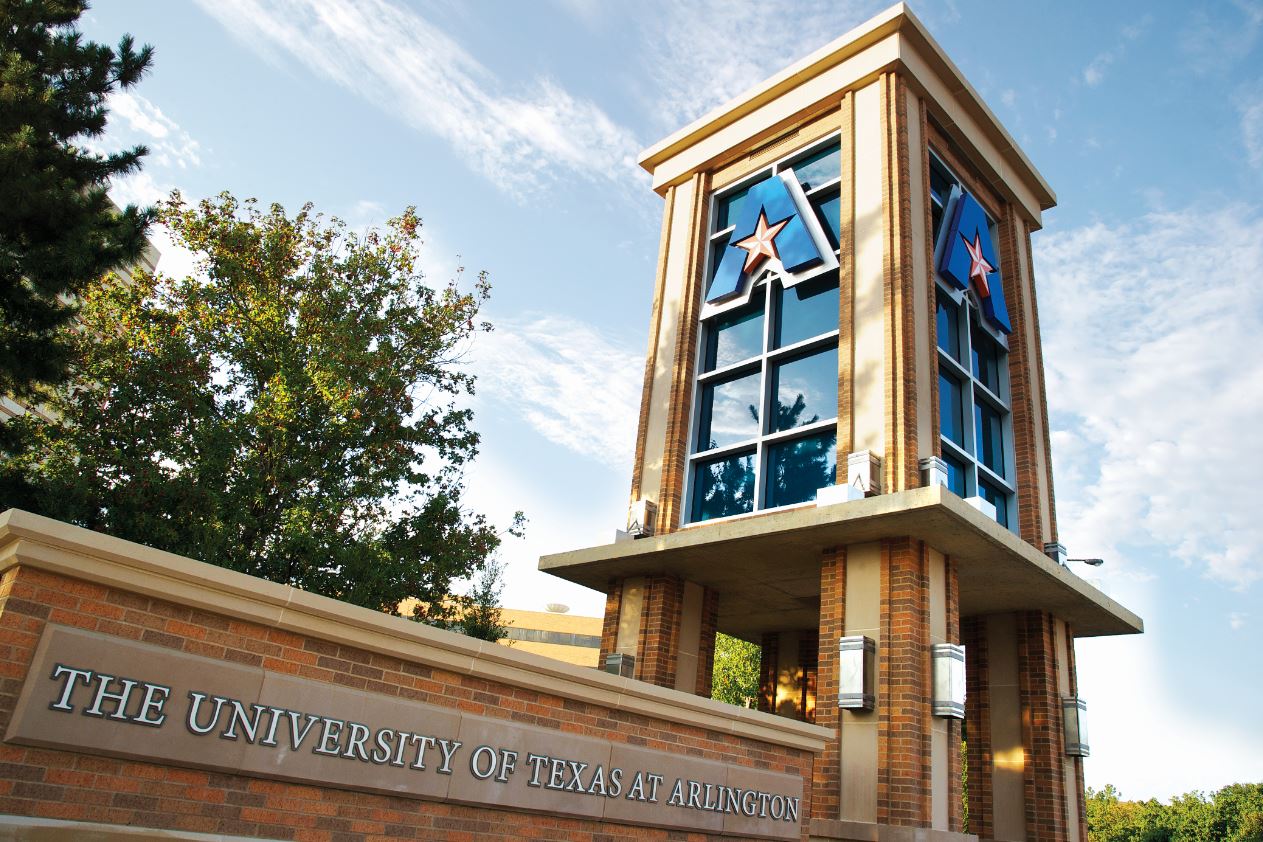 Through a Native American Land Acknowledgement statement, The University of Texas at Arlington is formally recognizing its campus' historic ties to Indigenous peoples.
The statement, developed by a UTA task force comprising faculty members, staff and students—many with Native American ancestry—is a public recognition of UTA's ties to Native American lands and history. It reads:
"UT Arlington respectfully acknowledges the Wichita and Affiliated Tribes upon whose historical homelands this University is located. Their ancestors resided here for generations before being forcibly displaced by U.S. settlers and soldiers in the mid-1800s. We recognize the historical presence of the Caddo Nation and other Tribal Nations in the region; the ongoing presence and achievements of many people who moved to the area due to the Indian Relocation program of the 1950s and 1960s; and the vital presence and accomplishments of our Native students, faculty, and staff."
Task force member Les Riding In, assistant dean in the College of Liberal Arts, said the land acknowledgement statement is a "call to action."
"We aim to continue to embark on more related efforts, including adopting a Native American oversight council, transforming an area on campus for individual and institutional reflection and a Native American student scholarship endowed with a gift," Riding In said.
Paul Conrad, a task force member and associate professor of history, said that the Wichita and Affiliated Tribes have particularly close ties to the Arlington area.
"Groups associated with the Caddo nation, including the Keechi—who are now enrolled in Wichita and Affiliated Tribes—had built a village in the area of what is now Arlington by the early 1840s," Conrad said.
Kenneth Roemer, professor emeritus of English and a member of the task force, said other land acknowledgement statements have the unintended consequence of suggesting that Native peoples are "of the past." The UTA statement took care to emphasize the present contributions of Indigenous peoples.
"This statement is a living document and takes care to highlight the continued presence of Native Americans in Arlington and North Texas in the present," he said.
UT Arlington's support of the Native American community has earned recognition nationally. For five years in a row, UTA has been listed among the nation's best universities for Native American, Alaska Native and Native Hawaiian students by Winds of Change, a publication of the American Indian Science and Engineering Society. The magazine evaluates and ranks the top 200 universities with strong Native American communities and academic support systems in place for student success.
In addition, UTA's Native American Student Association is the longest continuously running student group in Texas that supports Native American interests.
"I'm proud our students have been involved in the process," said Sampson Dewey, task force member and president of the student association. "With the help of all the faculty and staff who have been involved, this statement is a huge show of support to the Native American community, and that's what our student organization is all about."
Task force members
Les Riding In, Osage/Pawnee, assistant dean and director of graduate programs, College of Liberal Arts

Donna Akers, Choctaw, associate professor, College of Liberal Arts

Sampson Dewey, Paiute, president of UTA's Native American Student Association

Juan Albert Nungaray, Pueblo, history PhD candidate

Kenneth Roemer, emeritus professor, Department of English

Ashley Lemke, assistant professor, Department of Sociology and Anthropology

Darryl Lauster, professor, Department of Art and Art History

Peggy Semingson, associate professor, Department of Linguistics and TESOL

Paul Conrad, associate professor, Department of History

David Hopman, associate professor, College of Architecture, Planning and Public Affairs

Morgan Chivers, associate librarian, UTA Libraries