Achieving higher education for all
UTA hosts roundtable to discuss equitable access, student success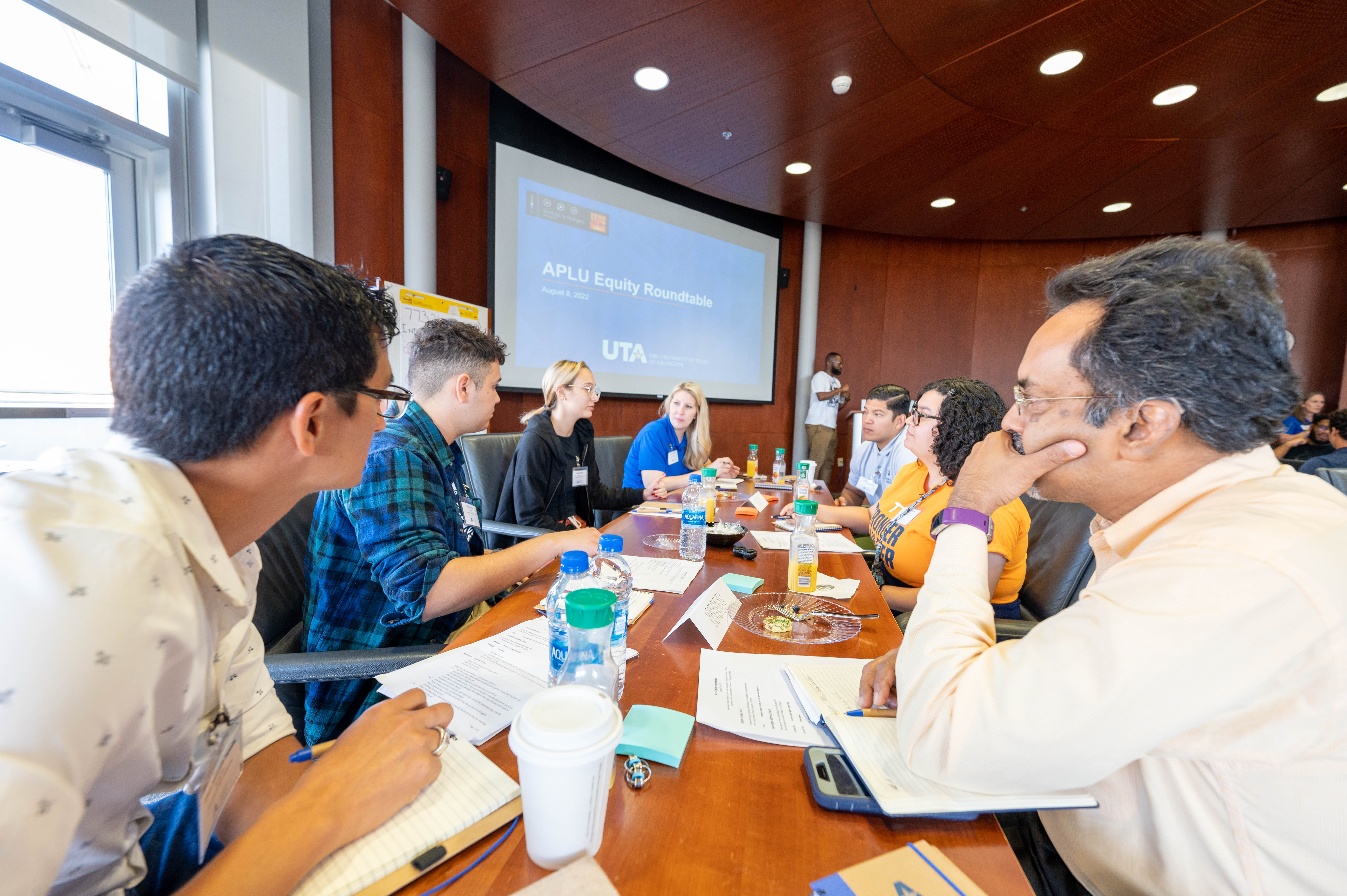 The University of Texas at Arlington hosted an important conversation on equitable access in higher education through its collaboration with the Association of Public and Land-Grant Universities' (APLU) Equity Roundtable.
Part of its ongoing effort to close the equity gap in graduation rates and increase higher education access to minority and low-income students, the roundtables feature participants from institutions that are part of Powered by Publics and the Coalition of Urban-Serving Universities.
Tamara L. Brown, provost and senior vice president of academic affairs, kicked off the UTA roundtable with a welcoming message before participants engaged in candid conversations about strategies to overcome obstacles for all students, but particularly those from marginalized populations.
"We are here to demonstrate our focus on fostering equitable access and success for students from across Texas and around the globe," said Brown. "By discussing what we can do for student success, we can begin to tear down the structures that create the barriers in the first place, which not only benefits students from marginalized groups, but benefits all students."
Students, alumni and leaders from the University of Texas at El Paso, University of Texas at San Antonio, Texas State University and New Mexico State University also participated in the roundtable, where they engaged in meaningful dialogue to understand the challenges and barriers to access, enrollment and graduation.
UTA's Vice President of Diversity, Equity and Inclusion Bryan Samuel said that participants were able to educate University administrators on specific issues and concerns that need further exploration.
"Student participants stated that they want to feel heard and want universities to make decisions about them with them," said Samuel.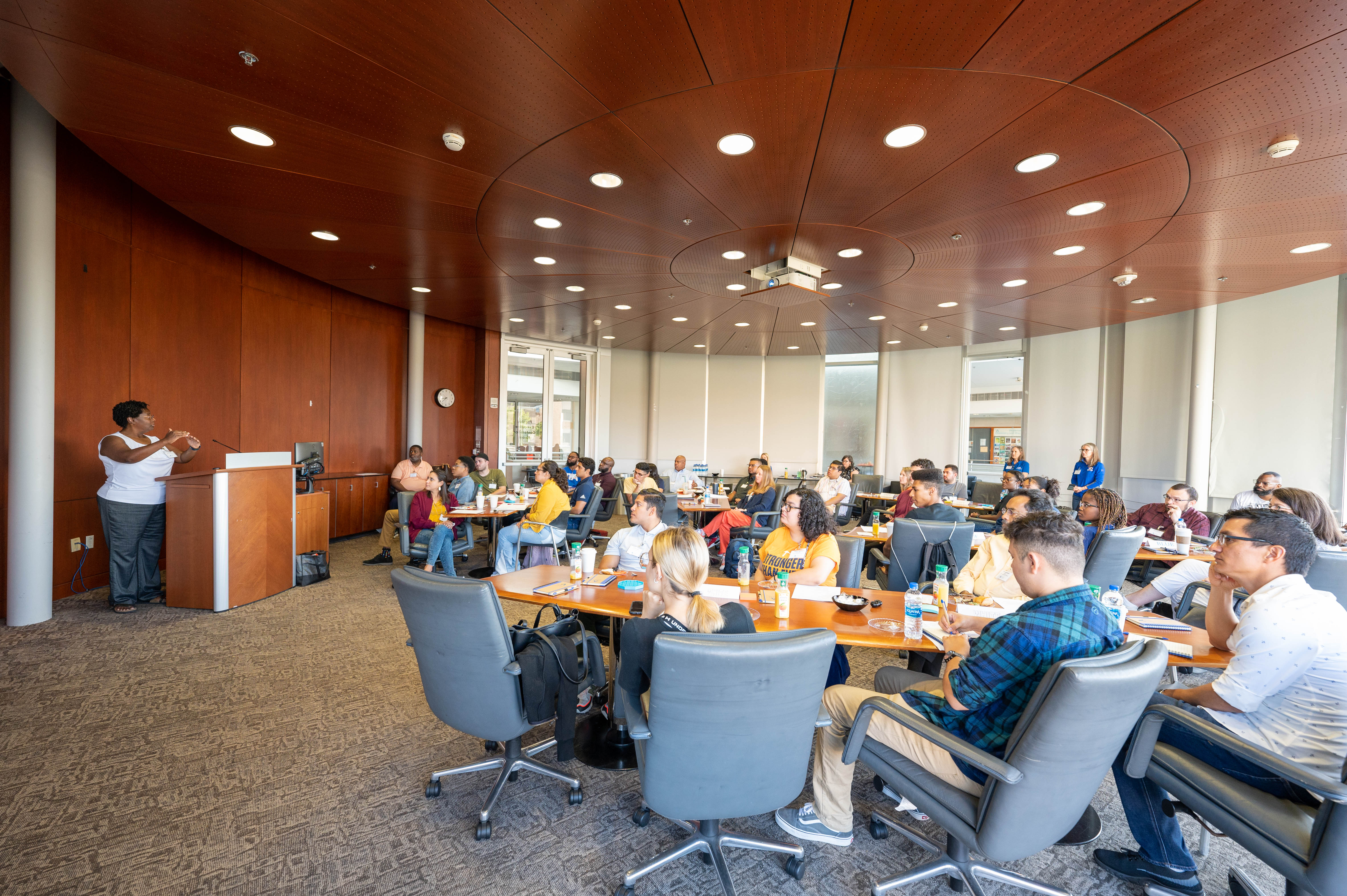 The roundtable was funded by the Lumina Foundation, an independent private foundation committed to making opportunities for higher education available to all. A variety of student populations—including first-generation, transfer, underrepresented minorities, military, Pell-grant-eligible, and those with a history of foster care—had the opportunity to discuss student success and equitable career pathways during the event.
"As one of the host institutions, our students and administrators were able to be at the front and center of this national dialogue," said Samuel. "With what we have discussed and learned at the roundtable, we will be able to continue our efforts in making UT Arlington a student-ready University with principles and practices of equity in mind."
UTA already has a number of resources in place to help students succeed, such as the Division of Student Success, which helps Mavericks plan a path to graduation by connecting them to programs, tools, and other services that will aid them in their academic pursuits.
The University has the third-highest undergraduate diversity index in the country, according to U.S. News & World Report's 2022 rankings. It also came in at No. 26 on the Report's list of the "Top Performers on Social Mobility" among national universities.