UTA a top university for military veterans
UTA tops in Texas and No. 4 nationally on Military Times 'Best for Vets' colleges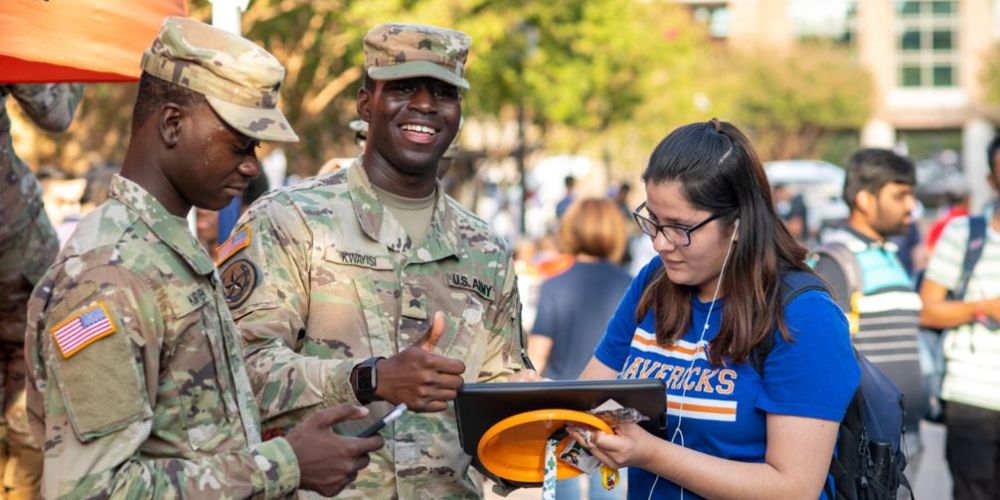 Once again, The University of Texas at Arlington has been recognized as one of the best universities in the country for veterans and military-connected students.
UTA was ranked No. 1 in both the Southwest and Texas and No. 4 nationally on the Military Times Best for Vets: Colleges 2022 list.
"UT Arlington has a commitment to help students from all backgrounds gain access to the promise of higher education, and that's especially true for students who have served our country in the military," UTA President Jennifer Cowley said. "Military-connected students enrich our University, and in return, we must ensure they have the academic and financial supports, services and resources to succeed and prepare for the next stages of their careers."
More than 300 schools participated in this year's Best for Vets: Colleges survey, with student success metrics—such as completion, retention, persistence and GPA—being the most important factors in determining a school's ranking. A school's range of military-specific resources and level of financial assistance also were considered.
One student who has felt that support firsthand is UTA senior Samantha Wann, a veteran of the U.S. Navy. She told Military Times that her experience at UTA, including as an officer of the campus Student Veterans of America chapter, brought her a sense of camaraderie.
"I have way more social interaction with all my friends, and I go out more. It's just a healthier environment for me," she said.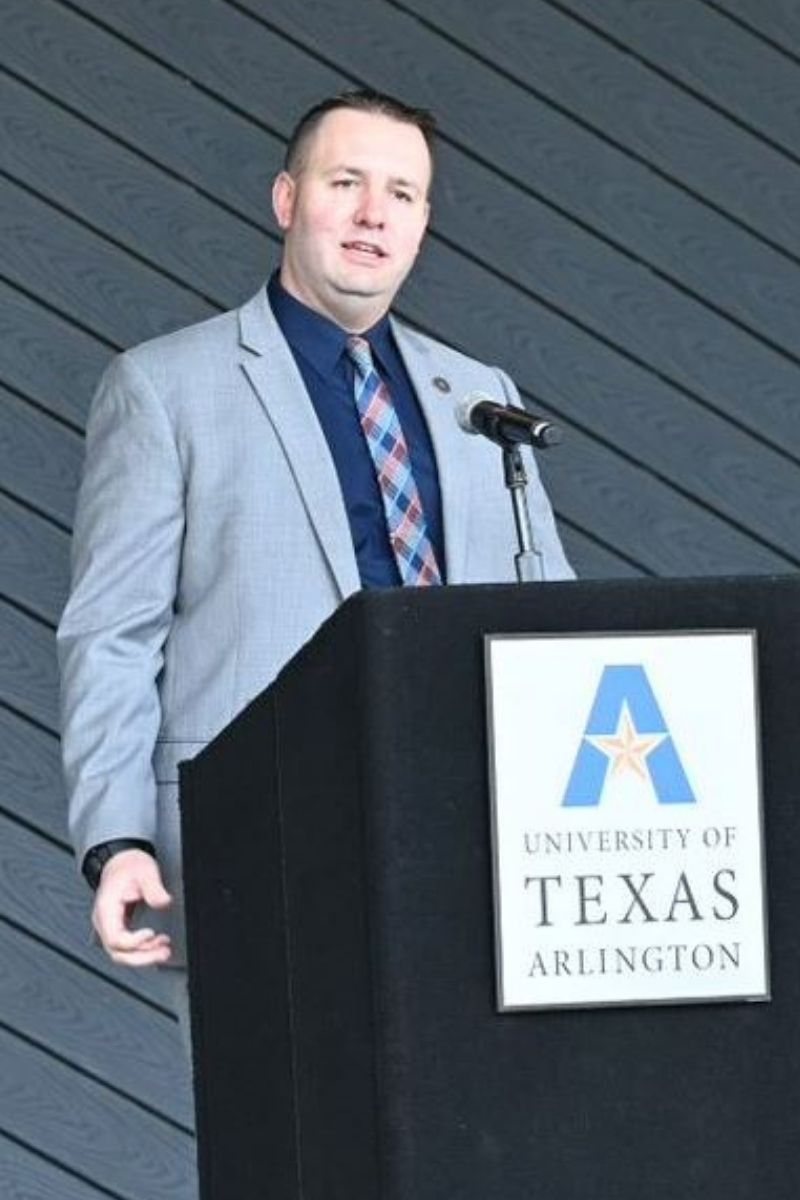 UTA also was recognized by the Texas Veterans Commission with the Gold 2022 Veterans Education Excellence Recognition Award.
James Kumm, executive director of the Office of Military and Veteran Services, has observed that many of the best practices UTA has created to serve military-connected students have been implemented at schools around the country. He says he is grateful to the university community for setting that standard of excellence.
"We couldn't do everything that we do without UTA's highly committed faculty and staff," he said. "I am grateful for the privilege of working with our campus community to serve what I feel is the nation's greatest military-connected student population."
Nearly 5,000 military-connected students attend UTA; 2,100 of them are veterans, on active duty or members of the National Guard or Reserve. The remaining 2,900 are military children or spouses.
Earlier this year, UTA was named a top 10 Military Friendly® School and was also designated as a Military Spouse Friendly School.