Maverick awarded national science fellowship
American Association for the Advancement of Science names Cavallo to annual fellows list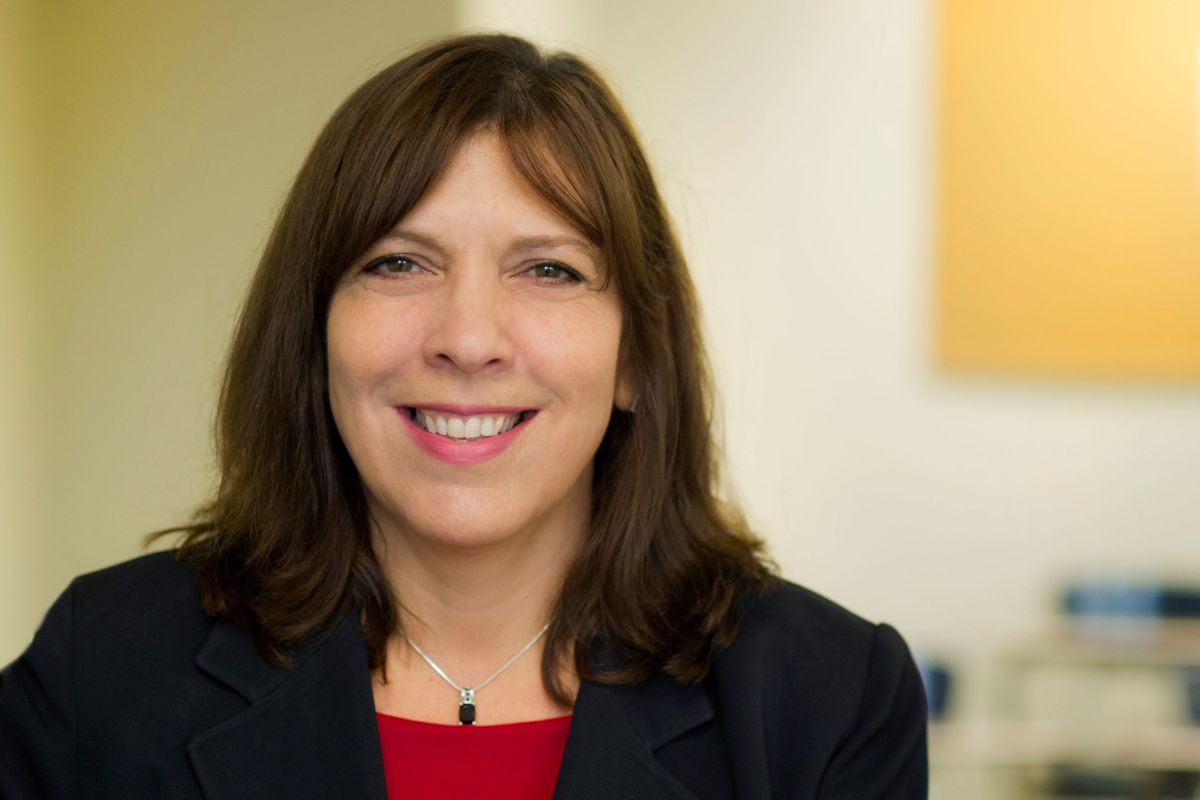 The American Association for the Advancement of Science (AAAS) has named Ann Cavallo, assistant vice provost and distinguished professor of science education at The University of Texas at Arlington, as a fellow of the organization.
The AAAS council recognized Cavallo's distinguished contributions to the advancement of science education, particularly for STEM teachers, regionally and nationally. The award, Cavallo said, recognizes her dedication to doing what she loves most: teaching teachers how to teach science.
"The most vital tools that science education teaches us are analytical thinking, reasoning and problem solving. These abilities define our future," Cavallo said. "I always teach our teachers to take the opportunity to help students develop thinking skills they will use the rest of their lives--skills that will open their minds to the world and give them the chance to change it for the better."
Cavallo, who started her career as a high school chemistry, biology and earth science teacher, has led initiatives to increase access to science education for teachers and students throughout her profession. In 2008, she launched UTA's Robert Noyce Teacher Scholarship program with colleagues from the College of Science, through a nearly $900,000 grant from the National Science Foundation (NSF). Since this initial Noyce award, she has been principal investigator of three additional NSF Noyce grants for an additional $3.86 million awarded to UTA.
The Robert Noyce program has offered $10,000 scholarships toward earning secondary school STEM teacher certification to juniors, seniors, recent graduates or graduate students and professionals with an undergraduate degree in any science, technology, engineering or mathematics field. The program focuses on increasing the number of K-12 teachers with strong STEM content knowledge along with teaching skills, specifically preparing them to successfully teach and remain teaching in high-need school districts.
In 2010, Cavallo was one the three co-directors who launched UTeach Arlington, a program funded through a $1.4 million grant and modeled after the University of Texas at Austin's nationally recognized program. UTeach Arlington is a secondary school teacher preparation program that is built into degrees in biology, chemistry, geology, mathematics and physics. Students in the program learn research-based pedagogy for secondary school classrooms as they earn a bachelor's degree in science or mathematics. Celebrating 300 program graduates this year, UTeach Arlington alumni impact 45,000 secondary school students annually.
Parvinder Singh is a first-year UTeach graduate who teaches pre-advanced placement and advanced placement chemistry and chairs the Department of Science at Seguin High School in Arlington. He said he leans on teaching methods he learned from Cavallo as he attempts to demystify chemistry for his young students.
"Dr. Cavallo gave me a strong start as an educator, as she pours all of her experience and her heart into the students who take her classes," Singh said. "I have been a teacher for 10 years, and I owe a huge part of that to my mentors in UTeach. Dr. Cavallo didn't just see me as a student, but as a person."
Cavallo has also directed programs for practicing teachers. She was principal investigator of three Math, Science and Technology Teacher Preparation Academy grant programs funded by the Texas Higher Education Coordinating Board for a total of $900,000. These grants awarded approximately 60 Dallas-Fort Worth middle and high school science teachers $16,000 scholarships each to complete graduate degrees that position them as teacher-leaders in their school districts. These master's degree programs were designed and led by Cavallo and Greg Hale, assistant dean of the College of Science. In addition, for eight years Cavallo directed and instructed a summer program and associated field course for science teachers on energy and environmental science sponsored by TXU and Luminant totaling $232,000.
In 2018, Cavallo became the director of UTA's Center for Research on Teaching and Learning Excellence under the Office of the Provost, building a new research-based center that provides support, training and resources for UTA faculty and graduate teaching assistants to innovate and enhance their instruction. As a faculty member and administrator at UTA, she has developed graduate and undergraduate programs and instructed courses on campus and online in science teaching methods, learning psychology, research methods, biology and earth science. At the national level, she has served in leadership roles for professional organizations and on advisory boards for the NSF and the AAAS to advance STEM teacher preparation, particularly for high-need school districts.
In total, Cavallo has received nearly $12 million in grants to support education since joining UTA in 2006. She has published more than 50 journal articles, books, book chapters and scholarly reports and has made more than 130 presentations at international, national and regional professional conferences on topics ranging from evolutionary science curriculum to teacher retention.