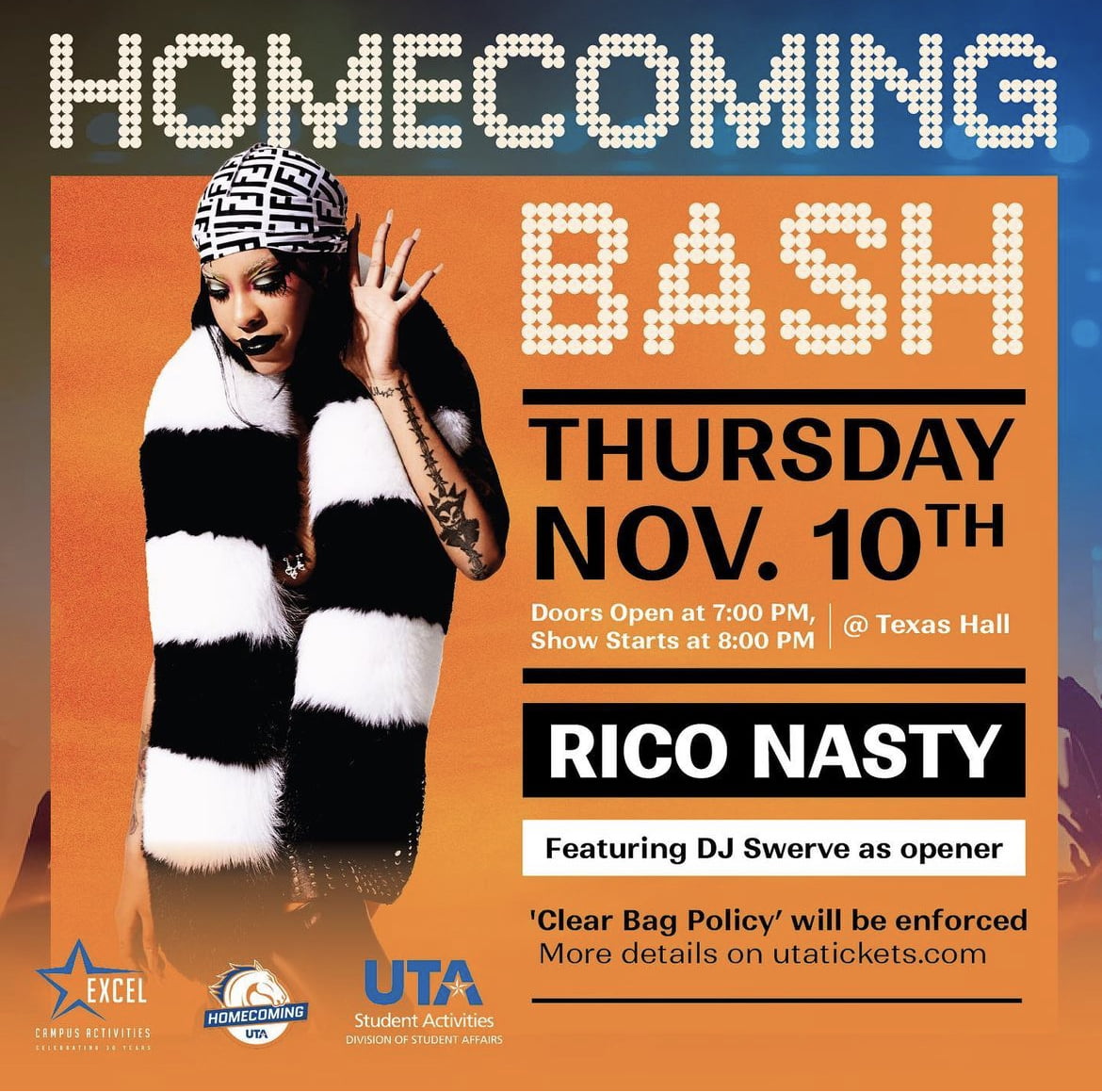 This Year's Bash Performer Is...
Rico Nasty is coming to UTA! For one night, UTA will host the biggest party in town! Join in on a Homecoming tradition you won't want to miss. Enjoy a hype opener from our own UTA Alum, DJ Swerve, followed by a performance from D.C.-area rapper Rico Nasty!
Daily Schedule
Check out the homecoming events calendar, where you can see what's on the lineup for the week! Details and additional events will be available as confirmed. Check back often!
Event Lineup