Explore Programs
Materials Science and Engineering - DOCTORATE (Ph.D.)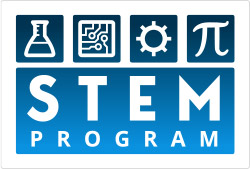 STEM Program
CIP CODE 14.1801.00
DEGREE OVERVIEW
The Ph.D. program in Materials Science and Engineering is designed to provide the most advanced understanding of materials science and engineering and relevant skills. The interdisciplinary nature of the program enables students to pursue research opportunities in diverse areas and a successful career in a broad range of advanced industries or academia as a leader.
ABOUT THE PROGRAM
Candidates for a Ph.D. degree will gain mastery of advanced knowledge on properties of metals, polymers, ceramics, composite materials, or electronic materials, as well as a number of other areas. As the program is broadly interdisciplinary, actively involving faculty in both the College of Science and the College of Engineering, students can pursue diverse areas of expertise and enjoy a broad spectrum of career paths with:
4 core courses for fundamental knowledge on MSE principles
4 electives for chosen area of expertise and career path
Extensive research in the chosen area


LEARN MORE
CAREER OPPORTUNITIES
University and national lab faculty specialized in materials
Materials engineer and scientist in research facilities and materials related industries
Process, R&D, and characterization engineers in industries including microelectronics, aerospace, oil and gas, chemicals, renewable energy, and biomaterials
Materials characterization specialist, materials analysis and selection
Manufacturing systems engineer
DEGREE OPTIONS
Doctor of Philosophy (Ph.D.)
Master's degree in engineering or physical science is required for admission
24 credit hours course work (8 courses) and 9 credit hours dissertation
B.S. to Ph.D.
Bachelor's degree in engineering or physical science is required for admission
30 credit hours regular courses (10 courses) and 9 credit hours dissertation
GET STARTED
Take the next step toward investing in yourself by learning more about our Material Science and Engineering - Doctorate (Ph.D.) program.
Apply Today
If you're ready, so are we. The next step is to apply. Applying for admission is easy, and we're here to work with you every step of the way.
Learn More
Learn More
Materials Science and Engineering - DOCTORATE (Ph.D.)