A commitment to career development
New Maverick Talent Pipeline Program creates more paid internships for UTA students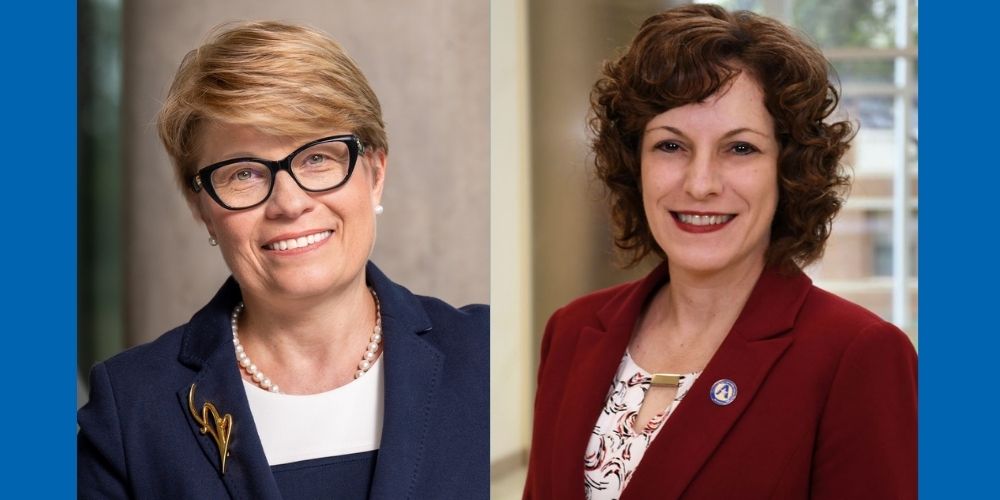 The University of Texas at Arlington earned a $250,000 grant that will provide students a chance to showcase their skills to potential employers while earning a paycheck.
Awarded by the Texas Higher Education Coordinating Board, the grant will support UTA's new Maverick Talent Pipeline Program, which aims to create and sustain more equitable work-based learning opportunities for UTA students.
As part of the program, at least 40 unpaid off-campus internships will be converted to paid opportunities through the end of this summer. In addition, at least 20 qualifying student interns who were financially affected by the COVID-19 pandemic will be awarded financial support.
Gabriela Wilson, the initiative's principal investigator, said the pipeline program will allow students to apply classroom lessons in a real-world setting.
"Not everyone embeds their learning experiences into real life," said Wilson, professor of kinesiology and co-director of UTA's Multi-Interprofessional Center for Health Informatics (MICHI). "Theory is one thing, but the application of that theory is something else. This is how students know what to expect once they graduate."
UTA's College of Architecture, Planning and Public Affairs, College of Liberal Arts, College of Nursing and Health Innovation and School of Social Work are participating, with each school selecting the internships that will be funded and the students who will receive COVID-19 financial relief.
"Students will be applying acquired skills, developing new workforce skills and continuing to create a strong foundation for their post-graduation success," said Lolin Martins-Crane, director of UTA's Career Development Center and the pipeline program's co-investigator. "Work-based learning through internships reinforces UTA's commitment to student career development while strengthening our community partnerships and directly impacting our economic development and recovery."
The program will directly link to the Career Development Center's Economic Development through Guidance and Education Program, which is dedicated to developing experiential learning opportunities just for UTA students. Currently, the center has more than 18,000 internships posted, opportunities that Wilson said she hopes will impact more than just students.
"Our ultimate goal is to increase the talent pool to fulfill the needs of the nation's current and future workforce while addressing financial hurdles because of the COVID-19 pandemic that are preventing some students from stepping foot on the pathways that can lead to meaningful careers," Wilson said.