LONG BEFORE UTA WAS UTA, THE SHORTHORN WAS THE SHORTHORN
Years before the "UT" preceded the "A" at the college now known as The University of Texas at Arlington, and years before there was a Longhorn in the family, there was The Shorthorn. No relation, thanks.
Our Mission
The Shorthorn remains one of UTA's oldest traditions and most-respected sources of news, information and experience. In 1997, Shorthorn editors summarized what they thought make The Shorthorn important – its "mission" — and came up with this:
Provide news and information for the UTA community
Provide a forum for the UTA community
Provide training and experience for students interested in careers in journalism, advertising and related professions.
Multiple platforms
Now, The Shorthorn is accessible across multiple platforms in addition to the website:
A newsletter delivered to your inbox daily containing breaking news and daily coverage you may have missed.
Our Wednesday print edition, available on more than 80 racks across and off campus.
Subscribe
Legacy
Along the way, The Shorthorn has also won the country's most prestigious college media awards and is a charter member of the College Media Hall of Fame. People who call The Shorthorn their first newsroom job now hold key professional positions at newspapers and other media operations throughout the Metroplex and beyond.
1919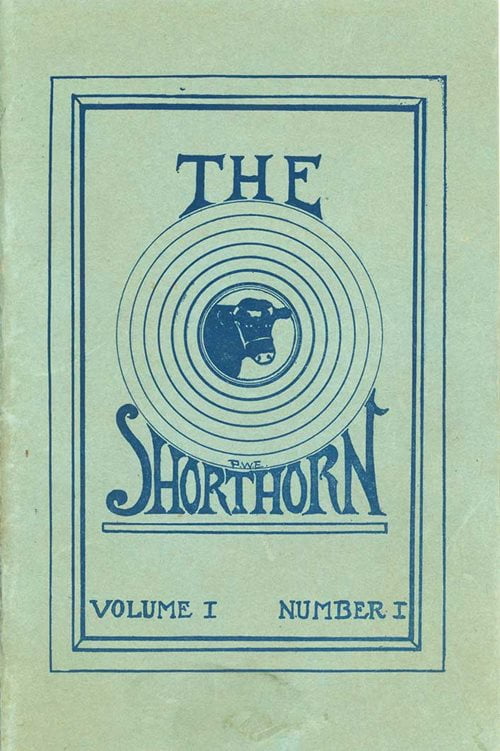 1919
Students at what was then known as Grubbs Vocational College needed a name for their fledgling literary/humor magazine.
1921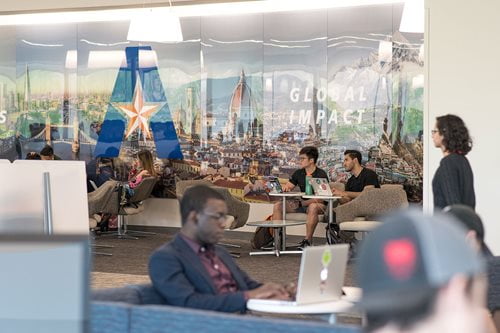 1921
The Shorthorn evolved into a newspaper in 1921
1977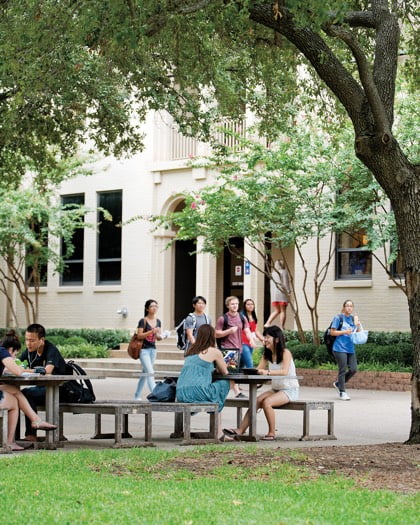 1977
On a campus noted for change, The Shorthorn has been a constant, growing into a daily publication after stints as a biweekly and weekly.
1997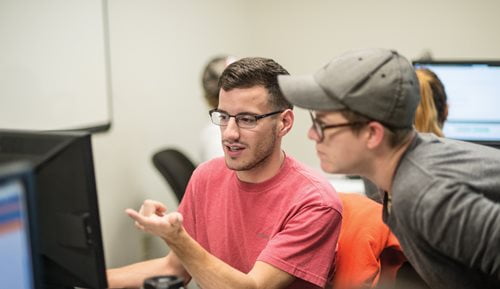 1997
Theshorthorn.com, our online edition, was added making Shorthorn content available to anyone, anywhere 24/7.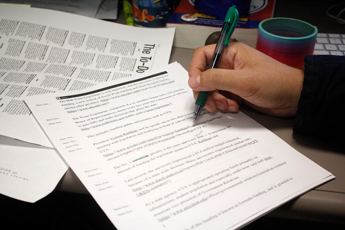 OTHER PUBLICATIONS
Student Publications is the umbrella for any campus-wide, student-produced publication at UTA. The Shorthorn is currently the only official student publication. Past student publications included Renegade, a nationally recognized general interest magazine; Tempo, an arts and entertainment publication and ancestral cousin to the current Pulse section of The Shorthorn; Reveille yearbook, and Prism magazine. Other projects include local housing guides.
The first issue
6x9 inches, 48 pages with a bull in a bull's-eye for a cover. The first newsroom masqueraded as a wide spot in the hallway leading to the adviser's office on the third floor of Ransom Hall.
Fun fact
Origin of the Name
With a $2.50 prize from the dean as incentive, an ensuing contest yielded such poetic possibilities as KornKob, Swat News, Horse Sense, Grubworm and Tool for the name of the new publication. In a three-ballot election runoff, the student body chose Shorthorn over other finalists GVC Shots and Thistle.
The Shorthorn has thrived in spite of:
A world war
The Depression
Ice storms
Too many technical conversions and computer crashes to count