Want reprints?
Content of The Shorthorn chronicles the life and history of the UTA community, and readers often request copies of photographs or permission to republish articles and photographs. Here are guidelines for doing so.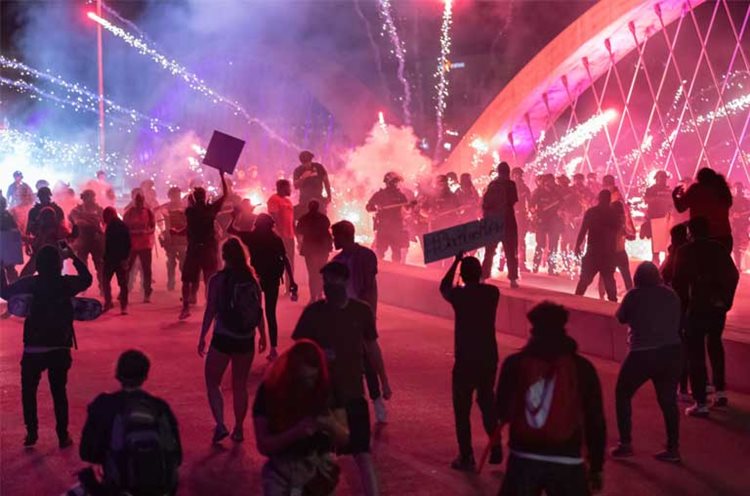 Request photos for personal or UTA departmental use
Copies of most photographs that appear in The Shorthorn are available at a small cost. For UTA departments, please click the "Request Departmental Photo" link. For personal use, access the Photo Reprint Form, print it, fill it out and submit it with full payment to the address listed on the form. (If the photograph is not available, payment will be returned.) Photo reprints may take up to two weeks.
Republication of content in any form or medium
Content of The Shorthorn and all other UTA Student Publications cannot be republished, reproduced or copied in any form or medium without the express written permission of UTA Student Publications. To request permission to reproduce an article, photograph or other content, send a written request to Laurie Fox, Shorthorn Adviser, including this information:
The date and link to the online material being requested. If the item was published in a print edition, include the date and page number.
Description of the item: headline or other identifying characteristic.
Full description of the intended use. If the request is for use of the content in another publication (print, electronic or otherwise), the request should be made by an editor of that publication, who is also is the person who would be required to agree to terms and conditions for republication of work.
Republication of photographic content in any form or medium
If the request is to republish a photograph or any other visual content, in addition to the criteria mentioned above, the person requesting the photo also may be required to get written permission of people in the photograph before the photograph can be reproduced, depending on the intended use of the photograph or image.
Permission required prior to re-use
No content may be republished or reproduced until written permission has been received from Student Publications and the person or publication requesting use of the material agrees to conditions explained in the permission letter or e-mail that she or he will receive from Student Publications.