Reach Our Community
Let The Shorthorn be your door to our 50,000-person campus community.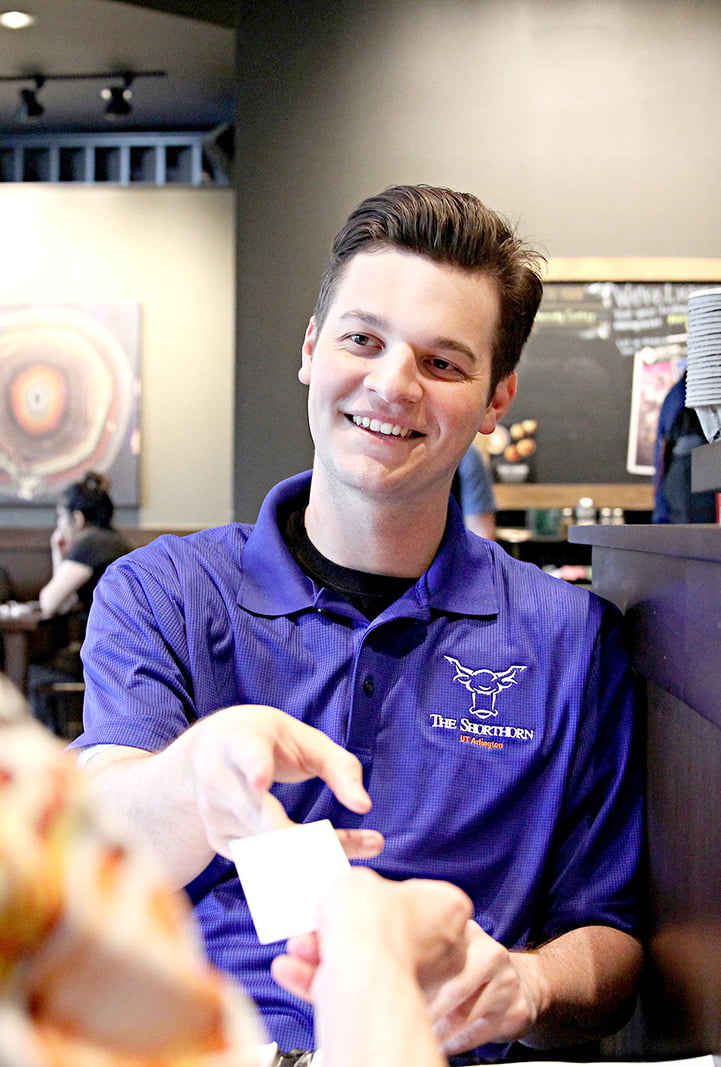 We can help
In the noisy Dallas-Fort Worth media environment, we can help UTA's 55,000+ students, faculty and staff notice and respond to your message. Our sales, graphic arts and social media teams will work with you to craft advertising messages targeted to our audience across digital and print platforms, plus our specialized publications like Shorthorn Housing, our online directory of UTA-area student housing. We're not just here to sell you an ad. We're here to help you grow your business. Find more information about Shorthorn ad rates, products, schedules and policies.
GET STARTED
To speak with an advertising sales representative and start planning your advertising strategy, call 817-272-3188. For more information, contact Student Publications Advertising Manager Aakeem Reynolds.
contact Aakeem