Alumni brings compassionate care to gerontology patients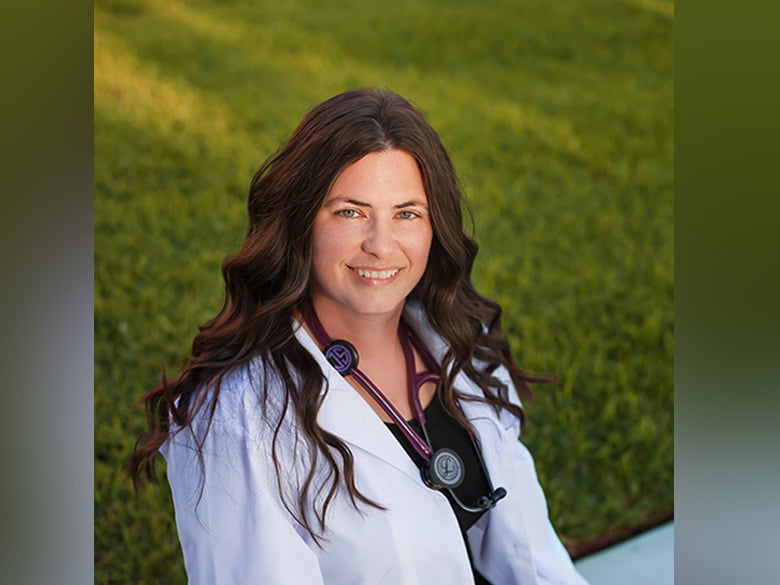 Jennifer Schoenfeld is a University of Texas at Arlington College of Nursing and Health Innovation graduate twice-over, graduating with her Bachelor of Science in Nursing degree in May 2018 and mostly recently completing her Adult Gerontology Primary Care Nurse Practitioner MSN degree at the end of 2020.
A Registered Nurse since 2008, with a background in psychiatric nursing, Schoenfeld originally wanted to become a nurse practitioner in psychiatry, but one course changed her path.
"We had a project in the BSN program to go into the community and interview elderly patients to get a biography of their life, to listen and have compassion. This project made me realize adult gerontology is where I'm supposed to be," shared Schoenfeld. "It felt like a calling, like this is where I belong, and I found that through UTA."
Schoenfeld recalls the impact her grandmother had on her life. "I felt like this population wasn't getting taken care of as best as it can be." So, she left her role at the state hospital where she was working and went into home health serving mostly geriatric patients.
As a nurse practitioner, she also knew that she could help this underserved population and bring them improved care. "I felt like this is the population I wanted to take care of, it came from my heart."
She began the CONHI nurse practitioner program in 2018, working full time until 2020, and then decided to focus entirely on the clinical rotations and courses to reach graduation. "It was worth it to me to slow down and concentrate, I'd been going full force working and studying since 2016."
Schoenfeld graduated in December 2020 and walked across the commencement stage at the College's first in-person commencement since the COVID-19 pandemic in May 2021.
Today, she works in a local clinic in Rockwall, Texas with a doctor who has been practicing for 52 years and has decades of knowledge and experience he passes on to her. The large majority of patients they see are over 60 and some are in there 90s.
"I was helping with COVID vaccines in his clinic, and once my license was official, I was hired right then as a nurse practitioner," shared Schoenfeld. "As a nurse practitioner I bring that element of compassion and empathy to my role, and I am caring for these patients with that always in mind."