Pediatric Nurse Practitioner Program Ranked No. 2 Nationally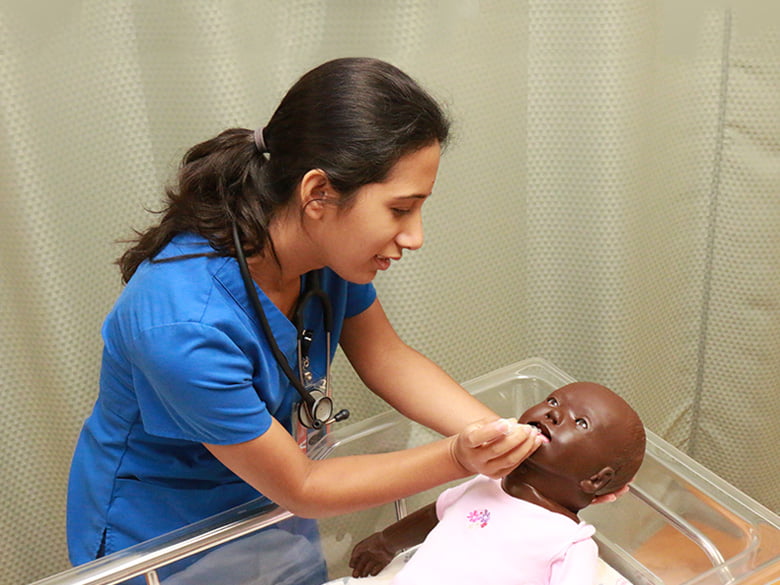 The University of Texas at Arlington College of Nursing and Health Innovation's Pediatric Nurse Practitioner programs have been ranked the second best in the country according to RegisteredNursing.org.
The College offers Primary Care and Acute Care Pediatric Nurse Practitioner programs in both campus-based and accelerated online formats. UTA is also one of only about 20 Pediatric Nursing Certification Board recognized Dual Pediatric Primary and Acute Care Nurse Practitioner programs across the county.
"The pediatric programs in our College are incredibly strong, producing highly-qualified nurse practitioners who go on to provide exceptional care in their communities. The importance of this discipline is paramount as the country faces multiple health crises, and children our one of our most vulnerable populations," said Dr. John Gonzalez, Clinical Assistant Professor and Chair, Department of Graduate Nursing. "Our faculty and staff exemplify excellence, and it is an honor for them to be acknowledged for the first-rate education they provide."
The Pediatric Nurse Practitioner programs at CONHI prepare graduates as entry-level nurse practitioners in their specialty of choice, primary care or acute care. Many students go on to work full-time in private outpatient pediatric clinics, intensive care units, and emergency rooms depending on their program.
"One unique thing about our programs is that many of our clinical faculty are also preceptors for our students. They are able to really tailor their clinical experiences to course learning outcomes. We have strong clinical placement faculty who are nurse practitioners themselves and, provide a lot of hands-on assistance to steer our students in the right direction," shared Dr. Heather Holland Skrivanek, Assistant Clinical Professor and Director of Pediatric and Neonatal Nurse Practitioner Programs.
The College's first Pediatric Nurse Practitioner program started in 1985, and in 2017 the College's programs were also offered in an accelerated online format. "When we went to an Accelerated Online format, we began developing entirely new teaching strategies to deliver the content using more interactive platforms and methods. We use case-based learning scenarios, flipped classrooms, simulated patient encounters, and virtual site visits." said Dr. Skrivanek.
The College has focused efforts on providing a high-quality education in an online format. These strategies have been adopted by the on-campus tracks in the programs. This has improved the quality and accessibility across all of its Pediatric Nurse Practitioner Programs.
Skrivanek also credits the success of the pediatric programs to the dedicated attention and availability faculty and the director provide to students, the flexibility of faculty and administration during crises such as COVID-19, hurricanes and winter weather, and the affordable cost of the program to in- and out-of-state students.
RegisteredNursing.org, a nursing advocacy organization, releases an annual list of the Best Pediatric Nurse Practitioner Programs. The nursing programs are assessed based on several factors which represent how well a program supports students during school, towards licensure, and beyond.