A Novel Approach to Understanding Black Maternal Mortality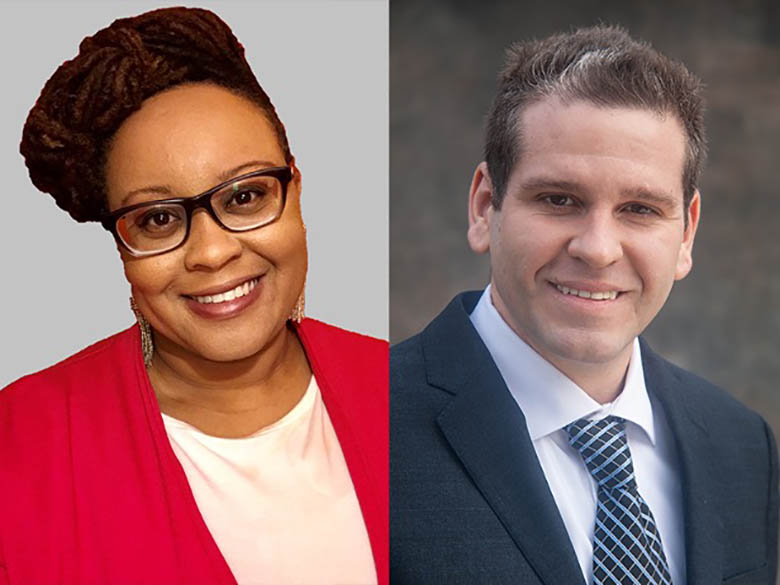 Researchers at The University of Texas at Arlington in the College of Nursing and Health Innovation (CONHI) and the University of Houston – Downtown (UHD) in the College of Humanities and Social Sciences have partnered to address the Black maternal health crisis with a novel methodology based in systems thinking.
Through an approach called Community-Based System Dynamics Group Model Building, Dr. Kyrah Brown, assistant professor in kinesiology at UTA, and Dr. Michael Lemke, assistant professor of health and behavioral science at UHD, brought together community stakeholders to better understand the causes of Black maternal mortality and to identify solutions. The pilot project was funded by CONHI's Center for Research and Scholarship.
"This is a significant issue, and right now we are in a space and time where Black maternal health is getting a lot of attention," Brown said. "We know Black women are 3 to 4 times more likely to die from pregnancy-related complications. The fundamental driver of this disparity is structural racism, but we need different tools to better understand these causal pathways."
Brown, whose research lab focuses on maternal and child health equity, believes that thinking about this problem in an innovative way is necessary. She and Lemke aim to find the links between multiple factors, such as social factors, clinical factors, coordination of care, provider issues and other known issues that impact Black maternal health, which they hope will ultimately help them find new ways to think about prevention and interventions.
"Traditional public health research is grounded in a reductionist view," Brown said. "You have a problem and try to identify the risk factors associated with that problem."
"Typically, in public health research we focus on the broken parts. We say, 'Let's find something that is broken and find something for intervention.' Our approach with this project is a shift in thinking from broken parts to the links between the parts, which often work together in a non-linear way," said Lemke, whose expertise in this methodology and its application is critical to this project.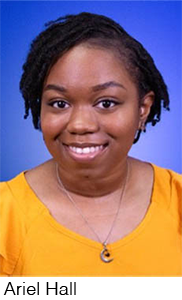 Also on the project are research assistants Ariel Hall and Mercy Obasanya, students in UTA's Master of Public Health program. The team found creative solutions to continue its research during the COVID-19 pandemic, such as conducting a virtual meeting with a group of 12 community members, including physicians, doulas, midwives, mothers and service providers. Together, they created a novel map of the causes of Black maternal mortality in Texas called a causal loop diagram.
"This is really community-based research, and it was a challenge trying to be innovative in doing this process that is traditionally in-person," Lemke said.
The team said it is confident that the participants not only helped them better understand the layers to Black maternal mortality, but that they also walked away learning about systems thinking and with a better understanding of the dynamic complexity of this problem.
Next, the researchers plan to bring back the participants to review the updated model and then submit a grant proposal to develop a more comprehensive and expansive project based on this pilot effort. They even have goals of taking their approach further by using simulation and modeling of data to help inform policy decisions and other possible interventions.
"This method is a really powerful tool whereby we can learn from community members and start to transform mental models. It has big picture implications for how we engage in science," Lemke said.