Brotto to serve as U.S. Bone and Joint Ambassador to national organization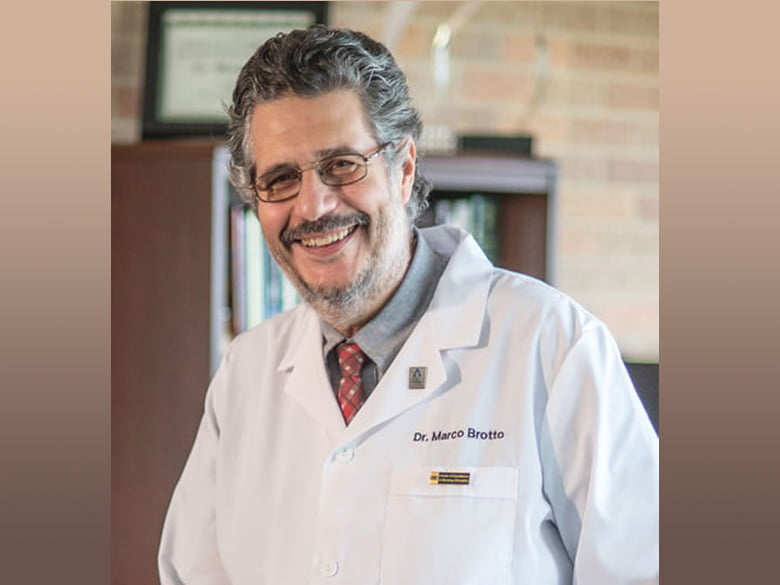 Dr. Marco Brotto, George & Mary Hazel Jay Endowed Professor, Director of the Bone-Muscle Research Center and Director of the PHD in Nursing Program, has newly been nominated for and will serve as a U.S. Bone and Joint Ambassador with the American Society of Bone and Mineral Research (ASBMR). This is the inaugural year for U.S. Bone and Joint Ambassadors with ASBMR, and Brotto joins a distinguished group who will advocate on behalf of bone and musculoskeletal research and policy.
Brotto has been a long-time advocate on behalf of research and policy in relation to musculoskeletal disease and broader science advocacy as well. He is also the past president of the Missouri Physiological Society. He most recently supported and assisted efforts of the Advocacy & Science Policy Committee in ASBMR, which according to their site is charged "with generating recommendations in response to proposed government research initiatives, regulatory requirements, NIH research grant submission policies; an and reviewing issues that affect basic and clinical researchers who are members of ASBMR." These efforts include specific meetings with congressional members, particularly those from Texas as well events in D.C.
"Our greatest success has been the continuous increase in funding for agencies such as the NIH. Even with some hurdles, budgets for science continue to increase because societies like ASBMR worked closely with all sides to show them the impact of research on the lives of Americans," shared Brotto.
In his new role as an ambassador with ASBMR, Brotto expects he will continue to work closely with local and national congressional members to promote the importance of science and research funding. He also hopes that as things are opening up, there will be more opportunity to meet directly on the most pressing issues, including National Institutes of Health funding, NSF, clinical research, and much more.
Brotto shares that it is encouraging to see the increase in broad support for research in the U.S. and hope to work to ensure this continues. "There might be differences, but in general today the U.S. we see our political leadership and communities much more supportive towards research, despite blips along the way. To a great extent that is the work of advocacy in showing the impact of research," said Brotto.
"I'm very passionate, I can do this for hours. Probably way longer."