Alumni Spotlight: Esperanza Sanchez, '10 BSN
The College of Nursing and Health Innovation is proud of our many alumni as they aspire to new heights and reach their goals. We are happy to learn of their success, after receiving an excellent education here at CONHI. Read below as we share their experiences with our CONHI community.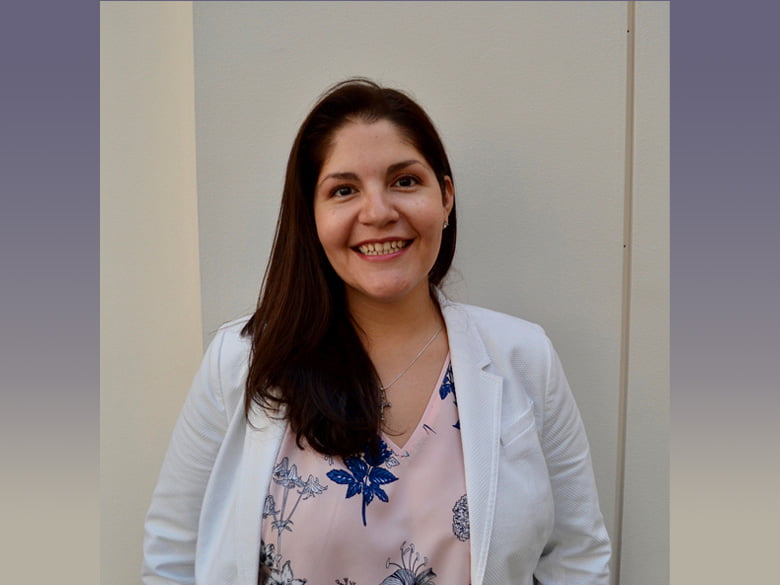 Why would you recommend attending CONHI or getting a degree in your program? What do you think is the societal value of your field?
I believe it is an absolute privilege to be a nurse. I also believe that nursing is a calling. The job is mentally, emotionally, and physically demanding, but in return, you get to make an immediate and profound impact on people who find themselves at their most vulnerable. Nursing gives me a pure sense of fulfillment when I can meet someone's most basic needs during moments of anguish and catastrophe. I am and will always be a nurse first.
What advice would you give to a prospective student looking to attend CONHI?
The advice I would give to any prospective nursing student is to really contemplate what you are asking for in applying to nursing school. Nursing school will demand sacrifice and dedication, but that is because the registered nurse holds significant public trust. That might not be for you, and that is okay. But if you are lucky enough to gain admission into the nursing program, give that opportunity its due respect.
What was the most memorable or valuable experience you had during your time at the College of Nursing and Health Innovation? Favorite professor or class?
In my last semester of the nursing program, I took both a management course and a nursing jurisprudence course. Between the two classes, my professors had an ongoing discussion about the public health crisis posed by the growing nursing shortage. These were two separate classes teaching two different things, but over the course of a few weeks, they made the point that as the baby boomers aged, the need for nurses would continue to increase. However, the nursing shortage was exacerbated by a shortage of nursing programs and by the difficulty of retaining nurses at the bedside. They taught me that nurse burn out (at that point) was calculated at about year five of a bedside career. They explained that the conditions nurses must work under are often untenable because the policy makers often do not understand the realities of nursing. Then, one day, my nursing jurisprudence professor Nancy Roper Wilson casually said, "We just need more nurses to go to law school." I took that moment as a call to action and set a goal to be in law school by the time I turned thirty. And, on my thirtieth birthday, I drove into Washington, DC, to begin my law school career.
Tell us more about where you are in your career today.
I currently juggle two careers simultaneously. In my capacity as a lawyer, I work for the U.S. Department of Labor, Office of the Solicitor. In my capacity as a nurse, I serve on the Rapid Response Team at the George Washington University Hospital. Since early 2020, my work in both capacities has consisted primarily of pandemic response. As a nurse, my team helped develop COVID-19 protocols to improve patient outcomes by identifying and treating early clinical deterioration. As a lawyer, I worked on guidance and policy in the context of occupational safety and health, and pandemic-related unemployment insurance programs.
Were you able to get an internship or job quickly after graduation? If so, how was your experience valuable and how did your education help?
I landed a job at the hospital I was working at during nursing school. I began my career as a phlebotomist at the hospital before I even started the nursing program. By the time I graduated, I had worked as a unit secretary, patient care tech, and monitor tech. I had a general interview with Directors from the various care departments, and they placed me in the ICU. I have since then specialized in all critical care subspecialties except burns and transplants.