Professor named Fellow by Human Factors and Ergonomics Society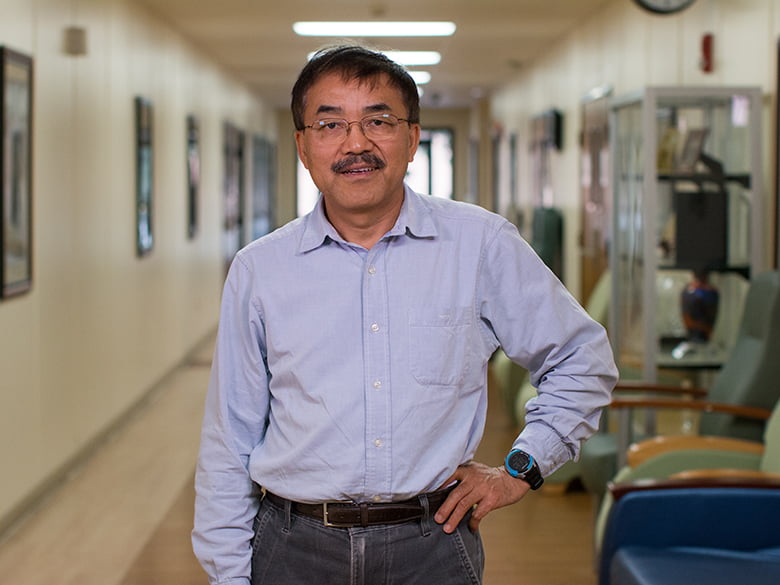 Dr. Yan Xiao, professor in the Department of Undergraduate Nursing, has been named a 2021 Human Factors and Ergonomics Society Fellow. Dr. Xiao is among eight individuals from universities and private entities to be recognized with this honor for 2021.
"I am so honored to be elected as a fellow in the Human Factors and Ergonomics Society, an international society established in 1957. Being a fellow is the highest recognition in the field, which I have been in for the past 27 years and I received my PhD in," said Xiao. "I also thought that the election represents the diverse, multidisciplinary nature of the high caliber faculty members in the College of Nursing and Health Innovation."
Xiao is being recognized for his outstanding achievement, consistently superior professional performance, exceptional contributions, personal service to the Human Factors & Ergonomics Society. He is a renowned patient safety specialist and is currently researching innovative interventions to reduce unsafe use of medications and provide patients and caregivers more efficient ways to manage and follow discharge instructions.
His research lab, the Healthcare Innovation Lab, focuses on research in simulation, education and technology in individual and population health across the continuum of care, from patient homes to clinics to hospitals. Xiao is among the pioneers in enhancing the role of human factors in improving healthcare quality and safety. He is the lead developer and faculty member of a course at CONHI on Human Factors in Healthcare (NURS 3347), one of the first in the nation, which has been taken by over 1600 RN to BSN students. His research has been highly cited, and he has been on the editorial board of the society's flagship journal "Human Factors" since 2009. Xiao has also mentored a large number of doctoral students and post-doctoral fellows who now are leaders in industries and academia around the world.
"The Human Factors and Ergonomics Society's mission is to advance the science and practice of designing for people in systems through knowledge exchange, collaboration, and advocacy. No industries require more understanding of human factors than healthcare, because of the fundamental role of humans in achieving health. My research has been greatly influenced by those working in the field of human factors, and I hope to continue my own contribution to the field."
Xiao was officially inducted as a fellow at a ceremony in Baltimore on Tuesday, October 5, 2021.