Kinesiology Student Research Awards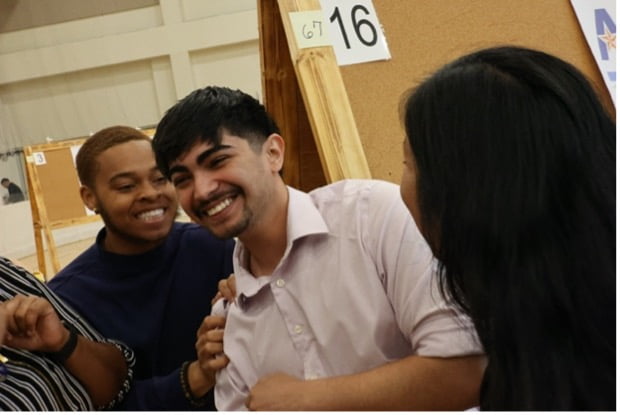 Congratulations to the undergraduate and graduate recipients of Spring 2022 Barry McKeown Student Research Awards. Recipients were announced at the Department of Kinesiology's bi-annual Research Day event on April 29. Each semester undergraduate and graduate students showcase their research projects and practice presenting their research to panelists who judge them for the competition.
"This semester's Research Day was another success, as our students presented the culmination of the semester's research they conducted. For many of our undergraduates this semester marked their first true research experience, and they continue to surpass our expectations with their critical thinking and innovation in their projects," said Priscila Tamplain, associate professor and associate chair for undergraduate programs in the department. "Our department is incredibly proud of every student who presented their research, and we share our congratulations to the award recipients for their outstanding work."
The department's Research Day was first started in 1988, with the goal of providing a showcase and presentation experience to undergraduate students who conducted research as part of their coursework during their program. The Kinesiology Department is one of the few in the nation that require an Undergraduate Research Class of all its majors.
This semester's winners are:
Undergraduate winners:
THE RELATIONSHIP BETWEEN MABC-2 CHECKLIST AND MABC-2 ASSESSMENT IN CHILDREN WITH DEVELOPMENTAL DISORDERS
Winner: Kendall Keeton
Faculty Mentor: Priscila Tamplain
BEAT-TO-BEAT BLOOD PRESSURE VARIABILITY IN ADULTS WITH MAJOR DEPRESSIVE DISORDER
Winner: Jeremiah Joseph
Additional Authors: Ashley Darling, Benjamin Young, Erika Saunders
Faculty Mentor: Jody Greaney
Graduate winners:
Athletic Training Category
HOW LATINX CULTURE AND SOCIOECONOMIC STATUS LED TO LACK OF TREATMENT FOR A MEDICAL COLLATERAL SPRAIN AND RESULTED IN CHRONIC KNEE INSTABILITY IN A FEMALE PATIENT
Winner: Arturo Valles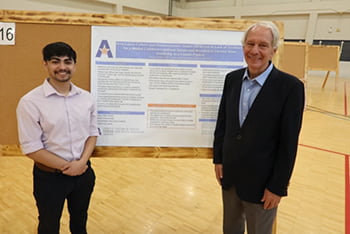 DIFFERENCES IN SPORTS EFFICACY AND SPORTS READINESS WITHIN COMPETITIVE WHEELCHAIR BASKETBALL ATHLETES
Winner: Claire Oliver-Dehaven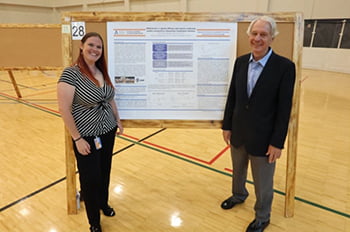 Research Labs Category
A POTENTIAL LINK BETWEEN NEGATIVE AFFECTIVE RESPONSIVITY TO DAILY STRESS AND BLOOD PRESSURE REACTIVITY TO ACUTE STRESS IN COLLEGE-AGED ADULTS
Winner: Ashley Darling
Additional Authors: Jacqeline Mogle, Paul Fadel, Erika Saunders, David Almeida,
Faculty Mentor: Jody Greaney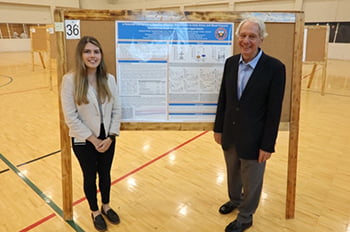 THE FITME STUDY: A FOCUS GROUP STUDY TO UNDERSTAND THE NEEDS OF MINORITY WOMEN WITH OBESITY FOR MHEALTH LIFESTYLE INTERVENTION DEVELOPMENT
Winner: Hannah Affleck
Faculty Mentor: Yue Liao