UTA Students received The DFW Great 100 Scholarship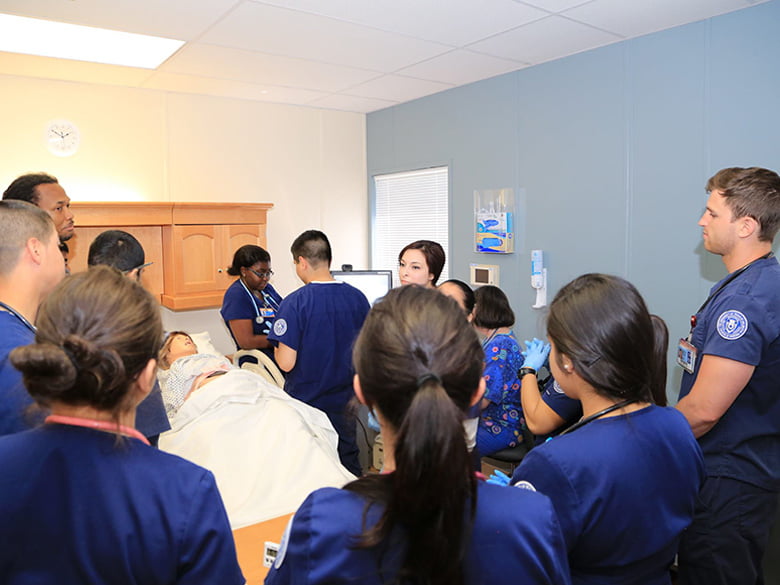 Each year, the DFW Great 100 Nurses program awards two exceptional undergraduate students the DFW Great 100 Nurses Baccalaureate Scholarship. This year, both scholarships were awarded to UTA College of Nursing and Health Innovation (CONHI) students, Lori Cloud and Jennie Le.
Lori Cloud is currently pursuing her accelerated online Bachelor of Science in Nursing degree. A dedicated student, she has made the dean's list every year. After graduation, she plans to go to graduate school to pursue a master's degree in Nursing Education.
Jennie Le is in the campus-based BSN program and plans to grow her profession in health care and gain more knowledge along with the journey.
"I'm a proud first-generation nursing student at UTA. This scholarship made me gain the confidence to go out and give the best care to my patients and continue to expand my knowledge about nursing," said Le.
Scholarships are awarded based on academic achievement, community service, and financial need. To qualify as an applicant, a student must work and live in the DFW metroplex and be enrolled in an accredited baccalaureate program for registered nurses. Applicants should have completed at least one semester of nursing coursework and must demonstrate community service involvement.
"Recognizing and celebrating nurses across the DFW metroplex is central to what we do as an organization. We are proud to play a part in supporting the future of nursing through scholarships for those who are just beginning, as well as for those who are advancing their careers. We are so thrilled for this years' recipients and congratulate them on their accomplishments," said Amy McCarthy, president, The DFW Great 100 Nurses.
The DFW Great 100 Nurses program is all about recognizing nurses' excellence in the art and science of nursing for the past 31 years. This program honors 100 registered nurses who were nominated by their peers and selected for being exemplary role models, leaders, and significant contributors to the nursing profession.